Superhero video games have been having a good go at it lately, especially for Marvel properties. The Spider-Man series kicked things off strong in 2018. While Marvel's Avengers didn't completely meet fans' expectations, Marvel's Guardians of the Galaxy became an almost surprise hit alongside Marvel's Midnight Suns. Of all the recent Marvel superhero teams' videogame outings, Midnight Suns is easily the least familiar property. While many of its characters, like Blade or Wolverine, are well-known on their own, the team itself: not so much.
But with rousing success bringing a lesser-known corner of the Marvel universe to an interactive medium comes synergy with other ongoing Marvel projects via Disney+ series and comics. And with an ever-growing roster of heroes and villains to draw from with guaranteed playership comes the opportunity to introduce, or re-introduce, Marvel superhero teams to entirely new audiences. These four teams would make for great video games next.
Champions
Kamala Kahn and Miles Morales are as popular as ever right now, thanks both to on-screen and video game appearances in the past few years, with more on the way. So why not see them team up? The first appeal of the Champions, joined by the likes of Nova, Hulk (Amadeus Cho), Viv Vision, and others over time, is its youth. In the comics, this Gen Z team not only flexes their juvenility on social media, but they also take on some of the most pressing and serious issues and types of real-life villainy known to the world, like human trafficking and apartheid. One of their biggest storylines, though, was "Outlawed," where superheroics were outlawed for individuals under the age of 21. I would love to see a game that mixes the style of young heroes with the prevailing sense that adults are failing the younger generations and only young heroes ultimately have the ability to save themselves.
Defenders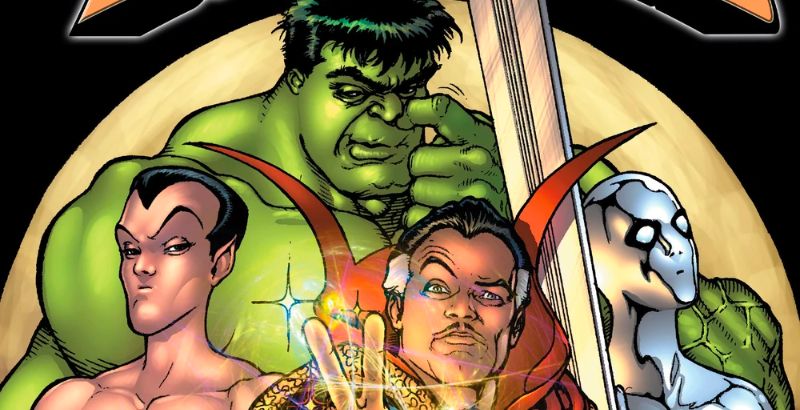 No matter what you think of the Netflix Defenders series and its many counterparts, a "street-level" Marvel team defending New York? How could we resist? Imagine a video game where the likes of Luke Cage and Daredevil or Hellcat and Red Guardian, or perhaps even folks like Doctor Strange and the Silver Surfer team up not to defeat a universe-threatening entity but a city-threatening one. Whether taking after a recent story arc like "Devils' Reign" or creating a new threat a la Marvel's Midnight Suns, I'd be glad to see this team of hometown heroes taking out enemy bases up and down Manhattan landmarks and defending their home, their friends and family from dark forces in an emotionally gripping story.
Invaders
This team of old-timey Marvel hero squad got its start in the Golden Age but continues to pop up here and there as a collective of WWII-era heroes, including Captain America, Bucky Barnes, Namor, and the original android Human Torch. A video game following this team could play well with dual timelines, where players take on missions as the 1940 Invaders and as modern-day Invaders. Are they facing the same Nazi threat in both eras? Is Bucky a friend or foe as the Winter Soldier in the modern timeline, and how does his supposed death affect Captain America in both time periods? Is the secret to saving the future hidden in the past? Might the actions of the team in the past have an effect on the world of the future?
X-Men
The Krakoan Age of X-Men is epic and a massive success. What if every title from the Dawn of X, culminating in X of Swords, was adapted into a sprawling video game where a custom mutant of your own creation is reborn into Krakoa, their memories wiped for some reason, and all of their appearance and powers custom-made by the player? The Marauders, Excalibur, the New Mutants, X-Force, X-Factor, the Hellions, Fallen Angels, Wolverine, and the main X-Men team all need your help in some form or another, defending Krakoa from outside threats, bringing wayward mutant refugees back home, solving mutant mysteries, and placating the politics of both the global governments and the Quiet Council. The description speaks for itself, but I also want to fully explore Krakoa, go to some parties, romance to my heart's content, and discover the secrets of the Marvel universe.
---
Midnight Suns proved that all Marvel superhero teams deserve a chance at video game versions. I can't wait to see which Marvel team makes its way to the world of video gaming next.
Marvel's Midnight Suns is available now on Xbox, PlayStation, and PC.