Reading Time:
2
minutes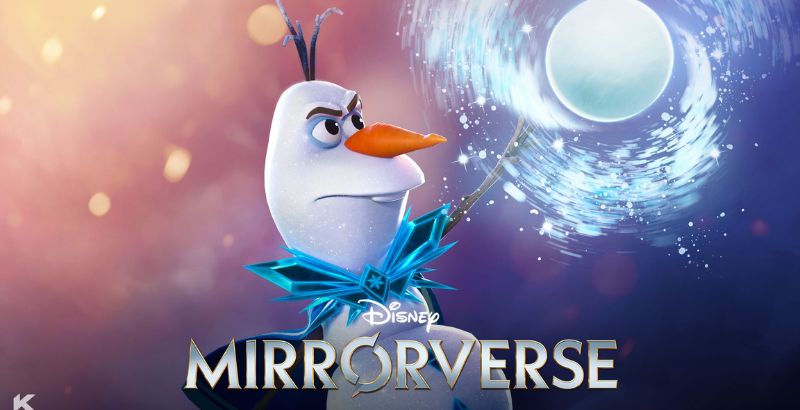 Just in time for the holiday season, Kabam revealed Olaf from the Frozen franchise is arriving this month for the popular mobile Action RPG Disney Mirrorverse. Olaf, a new support class Guardian, joins the roster of over 50 playable Disney and Pixar characters, bringing with him a new event where he joins Belle on a quest for the perfect gift. Olaf will allow players to heal and buff their party by collecting Glimmers on the battlefield. Olaf is available in-game on Dec. 27, with his quest running until Jan. 13, 2023.
Literally glowing with internal warmth, Olaf is a beacon of comfort for his friends, despite his frosty exterior. His allies find themselves invigorated by his warming presence and even warmer hugs, while his enemies are often on the business end of a perfectly pitched snowball.
Earlier this month, Disney Mirrorverse also saw the release of Beast, an all-new tank-class Guardian. In the Mirrorverse, Beast is now the protector of those who travel in his savage forest. Beast can bring his axe to bear on monsters and fractured alike! During combat, Beast "listens" to what's happening to his allies and reacts, making him a high-priority target since he will get stronger if his allies are taking damage. Beast also brings a new event quest that runs until Dec. 26, where players help him and Elsa protect Port Royal from the relentless Fractured threat.
Disney Mirrorverse players can also experience numerous sales this month, including the 12 Days of Holidays, which provides a new offer each day for 24 hours, a new 7-day login for players starting Dec. 26 leading up to the New Year, and various sales for high-value items players chase after starting on Boxing Day.