Reading Time:
2
minutes
PAX West 2022 wasn't only a great experience for fans of indie games, it was perfect for fans of cozy games. In Mail Time, from publisher Freedom Games, you play as a newly trained Mail Scout, a character you can customize. Here, you put on your pack, grab letters from neighbors, and deliver them across Grumblewood Grove. Filled with anthropomorphized animals, Grumblewood Grove is an adorable and whimsical world.
Mail Time, an adorable cottagecore collect-a-thon platforming adventure from solo developer Kela Van Der Deijl, delivers the post to a cozy thicket full of cuddly friends. As a novice Mail Scout, you distribute packages to cute critters by jumping and gliding through the forest, all with a mushroom hat on and ample enthusiasm. A cottagecore game, Mail Time is a relaxing adventure set in a peaceful forest. It's your first day on the job as a newly minted Mail Scout. Equipped with a mushroom hat, a pack full of letters, and unbridled enthusiasm, it's time to deliver letters and packages across the Grumblewood Grove.
Mail Time's environment is whimsical and lovely, with different mushrooms offering different interactions to help you platform around the cozy little woods. Mail Time's demo was simple, and it's in that simplicity that the games' art, intricate platforming, and music really shine. It's beautiful and cozy and extremely fun to play. With a beautiful 3D world, the game is deeply immersive, providing a core game loop that is simple and rewarding at the same time.
Additionally, the demo gives some looks into the many different animal residents you encounter throughout Grumblewood Grove and their unique personalities. While each of them has fairly simple dialogue options, making the game a good choice for younger players as well, they have unique and adorable designs that bring warmth and fun to the game. But it's not just the animals that keep you engaged; it's the game's traversal mechanics that make Mail Time a really fun showstopper from PAX West 2022.
With engaging platforming and a truly awesome glide feature that has you engage with your environment beyond just jumping off of things, Mail Time is beyond worth being added to your Steam wishlist. Add in the collecting of it all, and this is a game I could easily see myself getting lost in, just from the demo featured on the floor.
Our demo play was with the North American debut demo build featuring the first area of the game and the initial cast of characters.
Mail Time is coming to Nintendo Switch and PC via Steam and Epic Games Store at the end of the year.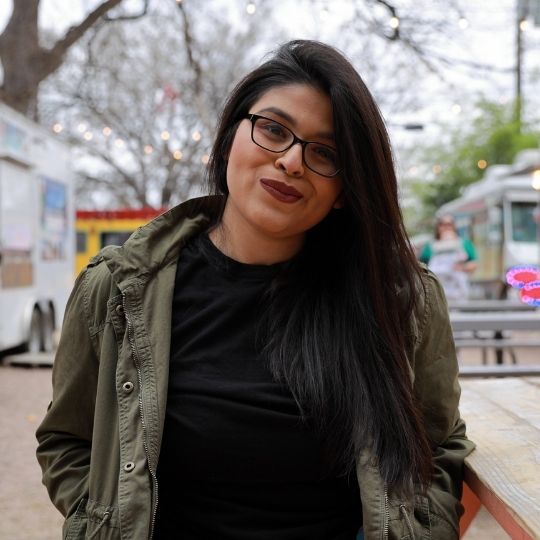 Kate Sánchez is the Founder and Editor-in-Chief of But Why Tho? A Geek Community. There, she coordinates film, television, anime, and manga coverage. Kate is also a freelance journalist writing features on video games, anime, and film. Her focus as a critic is championing animation and international films and television series for inclusion in awards cycles.