Reading Time:
4
minutes
PAX West always has amazing indie games to play, it's one of the best part of attending the convention. Whether they're featured in PAX Rising or brought to the floor by a publisher, we're excited to put together a list of 5 PAX West indie games to add to your wishlist right now.
Bread & Fred
Developer: SandCastles Studio
Publisher: Apogee Entertainment
Game Type: Co-Op Platformer
If you can't tell by this list, I'm a sucker for platforming, but even moreso when you're doing it tethered to another player. This is especially true since gaming is a pastime for me and my husband, who I got to explore this demo with. With ample accessibility options to help you through a pretty intricate world of platforming, Bread & Fred is pure joy. This one is great for those who enjoy the genre and those just looking to get into a co-op game, and with cute designs and thoughtful gameplay, and physic executions, it's easily a top for PAX West indie games.
"Join Bread and Fred in this new challenge! A rage Game where you will need to cooperate to jump and climb all the way up to the peak of the mountain. Be careful not to fall tho, and don't make your fellow penguin follow you on that downhill… Can you and your friend complete the path to the top?"
Developer: Kela van der Deijl
Publisher: Freedom Games
Game Type: Adventure
Cute, cozy, and creative, Mail Time's showfloor demo was one of the most relaxing and immersive experiences I had at PAX West. With unique villagers of Grumblewood Grove and adorable traversal mechanics, I could easily find myself getting lostin the whimsical game loop. A true all-ages game, this is one I'm hoping everyone enjoys.
"It's Mail Time! As a newly trained Mail Scout, put on your pack, grab those letters, and deliver them across Grumblewood Grove! The forest animals eagerly await the sight of your mushroom hat in this cozy, cottagecore light-platformer adventure!"
Melatonin
Developer: Half Asleep
Publisher: Half Asleep
Game Type: Rhythm Game
Gorgeously hand illustrated, Melatonin is as difficult as it is beautiful. Thoughtful in its music and tutorial, the game pushes the player to internalize the beats and learn the patterns of each new level. While I am not great at rhythm games, this one hooked me. Despite struggling through a couple of the levels, I felt pulled into the game to learn. While I only got 15 minutes with this title, it's one of the best of the show.
"Melatonin is a rhythm game about dreams and reality merging together. It uses animations and sound cues to keep you on beat without any intimidating overlays or interfaces. Harmonize through a variety of dreamy levels containing surprising challenges, hand-drawn art, and vibrant music."
Planet of Lana
Developer: Wishfully
Publisher: Thunderful
Game Type: Cinematic Platformer
This one caught my interest because of how it was marketed: a Studio Ghibli-made Limbo. While those are high comparisons to live up to, man it does. A beautiful cinematic platformer, you play as Lana, who with the help of her companion Mui, searches for her missing sister. Gorgeous and just the right amount of difficult, this is one I fell completely in love with.
"A young girl and her loyal friend embark on a rescue mission through a colorful world full of cold machines and unfamiliar creatures. Planet of Lana is a cinematic puzzle adventure framed by an epic sci-fi saga that stretches across centuries and galaxies."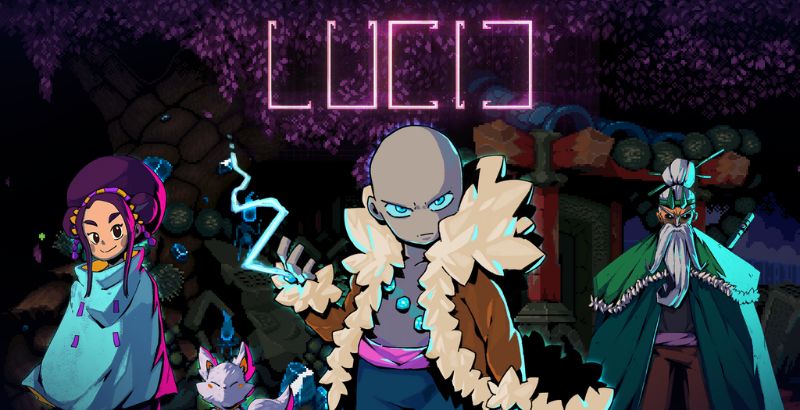 Developer: The Matte Black Studio
Publisher: Apogee Entertainment
Game Type: 2D Sidescroller
Affectionately described by the developer, The Matte Black Studio as a "Celestoidvania," this vibrant 2D sidescroller was a joy to see demoed at PAX West 2022.
"Discover your own legend in LUCID. Platform through a crystalline world torn apart by calamity, absorb powerful abilities that expand movement and enhance combat against a diverse cast of enemies and bosses, all in gorgeous pixel art inspired by the golden age of 2D sidescrollers."
---
With most of our favorite PAX West indie games available for demo play on Steam, it's easy to jump right in, or take our word for it and click that "add to wishlist" button with speed.
PAX West Indie Games to Wishlists features synopsis pulled from respective Steam pages.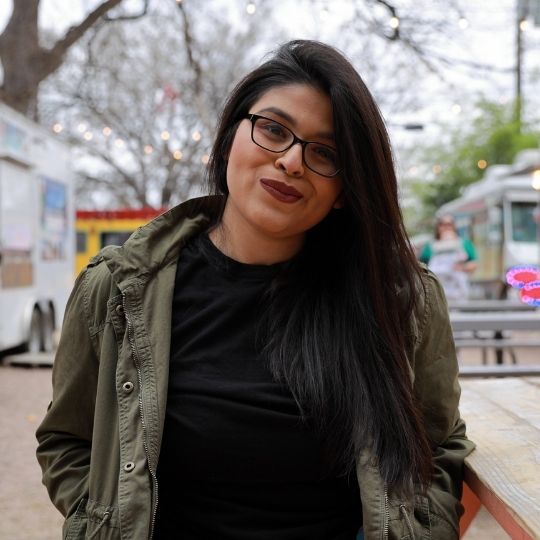 Kate Sánchez is the Founder and Editor-in-Chief of But Why Tho? A Geek Community. There, she coordinates film, television, anime, and manga coverage. Kate is also a freelance journalist writing features on video games, anime, and film. Her focus as a critic is championing animation and international films and television series for inclusion in awards cycles.