Reading Time:
3
minutes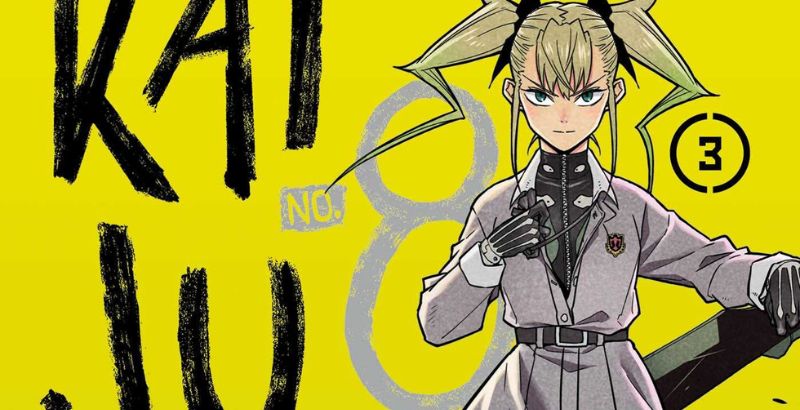 Kaiju No. 8 Volume 1 introduced readers to Kafka, a worker apart of Japan's kaiju clean-up team. Having always dreamed of joining the defense force and protecting his country from the dangerous kaiju, he found himself resigned to cleaning up the exploits of that team instead. That is until one day he becomes part kaiju himself. Kaiju No 8 Volume 2 showed us Kafka finding his spot on the team only to reveal he isn't the only humanoid kaiju. And now, in Kaiju No. 8 Volume 3, Kafka faces his hardest fight yet, against his vice-captain.
Kaiju No 8 Volume 3 is written by mangaka Naoya Matsumoto. This volume is published and localized in English by VIZ Media through its Shonen Jump imprint, translated by David Evelyn, and lettered by Brandon Bovia. In this volume, Kafka manages to fight off a humanoid kaiju, rescuing Iharu and Reno. But before he can change back to his human form, Kafka is spotted by Defense Force officers, and the neutralization unit—led by none other than Vice-Captain Hoshina is dispatched to dispose of him. What ensues is a brutal fight that makes the reader question if Kafka withstands his superior officer's attacks without revealing his true identity and a thickening plot with more reveals about the other humanoid scurrying away.
Kaiju No. 8 Volume 3 is pure action. While we get the moral dilemma that Kafka's teammates Reno and Shinomiya face by having to decide what to do with the knowledge of Kafka's identity, the bulk of this volume is just dynamic, brutal, and beautiful action sequences that really showcase Matsumoto's unmatched skill for monster anatomy. This is only made better by the volume's letterer, Bovia, whose work on the sound effects throughout the pages-long battles never gets overtaken by the gravity and power of the art. To stand on equal footing with the art being displayed is a skill that Bovia keeps showcasing in each volume.
Primarily though, Kaiju No. 8 Volume 3 truly showcases that no good deed goes unpunished as Kafka has to not only save the new friends he's come to care about but somehow find the resiliency to withstand Vice-Captain Hoshina's lethal onslaught. In this one fight, Matsumoto is able to capture Kafka's core as a character. He cares about people, even more than himself. This is an important note that helps tamper the expectation that the outside world has for his kaiju exterior. When fighting another kaiju, Kafka can let loose and use all of his power. But with Hishina, he has to hope his body is malleable enough to survive being cut multiple times. While our lead can't be killed off so soon in the manga, the danger he faces on his way to be a hero for people who want to kill him has become even more treacherous.
Kafka's kindness is his weakness, easily. But that is held in sharp contrast to what we learn from the other humanoid kaiju. In fact, Kaiju No. 8 Volume 3 maps out its dangers as two-fold. First, it's Kafka being discovered by the Kaiju Defense Force and losing his place running to catch up and be beside his childhood friend. Second, it's the other humanoid kaiju's escape, ability to change his form, and ultimately the cold-bloodedness required to do so.
Like every volume before it, Kaiju No. 8 Volume 3 is a stunner and continues to make this one of the standout shonen series out now.
Kaiju No. 8 Volume 3 is available wherever books are sold now. 
Kaiju No. 8 Volume 3 
TL;DR
Like every volume before it, Kaiju No. 8 Volume 3 is a stunner and continues to make this one of the standout shonen series out now.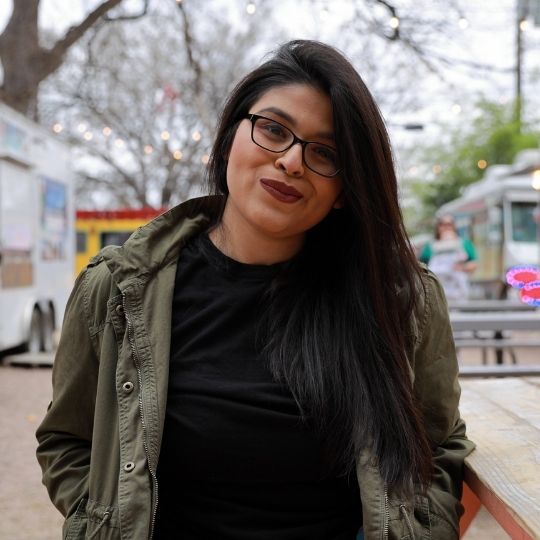 Kate Sánchez is the Founder and Editor-in-Chief of But Why Tho? A Geek Community. There, she coordinates film, television, anime, and manga coverage. Kate is also a freelance journalist writing features on video games, anime, and film. Her focus as a critic is championing animation and international films and television series for inclusion in awards cycles.