Ms. Marvel has wrapped up its debut season on Disney+, which saw Iman Vellani pick up Kamala Khan's classic red-and-blue costume. While there were some odd creative choices and the series could have benefitted from a longer runtime, a stellar cast and some genuinely heartfelt scenes make it worth a watch. And with Kamala slated to return in next year's The Marvels, fans might be itching to learn more about Jersey City's resident superhero. Luckily I've got you covered. Here are five must-read comics featuring Ms. Marvel, whether she's flying solo or joining forces with the rest of the Marvel Universe.
Ms. Marvel, Volume 1: No Normal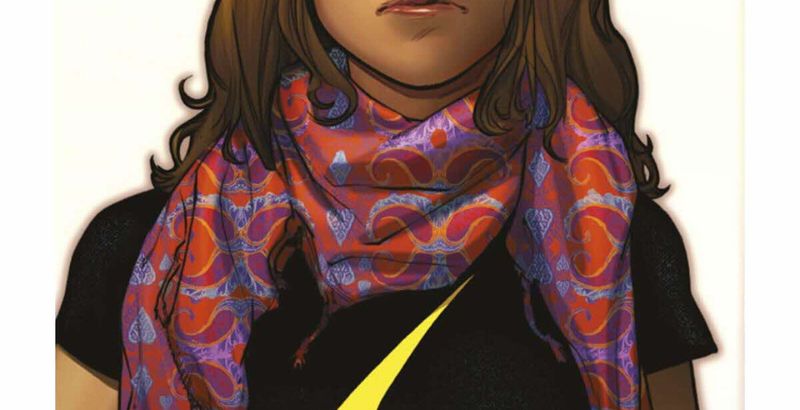 This is the most definitive of the Ms. Marvel comics listed here as it begins a five-year run from Kamala's co-creator G. Willow Wilson. Wilson and Adrian Alphona (Runaways) depict Kamala as your usual teenager, struggling to find her place in the world. That place is revealed when she sneaks out to a party and is engulfed in the Terrigen Mists, gaining polymorphic powers. Wilson's sharp scripting, combined with Alphona's expressive and inventive artwork, make Kamala feel like an actual teenage girl and is the most creative use of shapeshifting I've seen in any comic book. If you enjoyed Ms. Marvel, I highly suggest picking this trade up and reading the rest of Wilson's run as it defines who Kamala is.
The Magnificent Ms. Marvel, Volume 1: Destined
After Wilson wrapped up her run on Ms. Marvel, Saladin Ahmed and Minkyu Jung took over with a new title, The Magnificent Ms. Marvel. Having proven he could write Marvel's more modern characters with his run on Spider-Man: Miles Morales, Ahmed took the same approach to Kamala. And, in true Marvel fashion, dropped a bombshell into her life by having her parents learn her secret identity. Did I also mention that this took place during an alien invasion? And that said aliens believed Kamala was destined to save them? And that she got a snazzy new suit out of the deal? Not to mention that Jung's artwork is exceptionally fluid and detailed, giving off the feel of an animated series.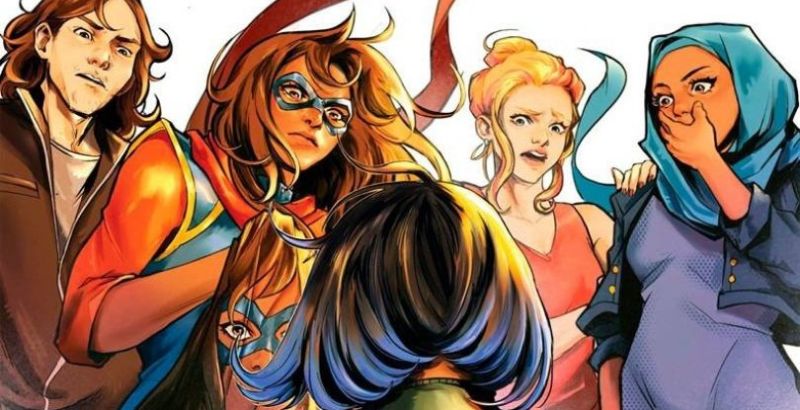 Kamala most recently starred in Ms. Marvel: Beyond The Limit series by Samira Ahmed and Andrés Genolet. While visiting her cousin in Chicago, a mishap at a high-tech laboratory brings a girl named Qarin from her universe to Earth-616. Like Kamala, Qarin can shapeshift and even resembles her, but the similarities end there as Qarin is determined to take over Kamala's life. The best multiverse tales often focus on what makes a character special no matter the world, and this series does a great job of exploring what makes Kamala a hero. It also marks the first time a Pakistani writer has written Ms. Marvel, and Ahmed's YA sensibilities are a perfect fit for the world of a teenage superhero.
All-New, All-Different Avengers by Mark Waid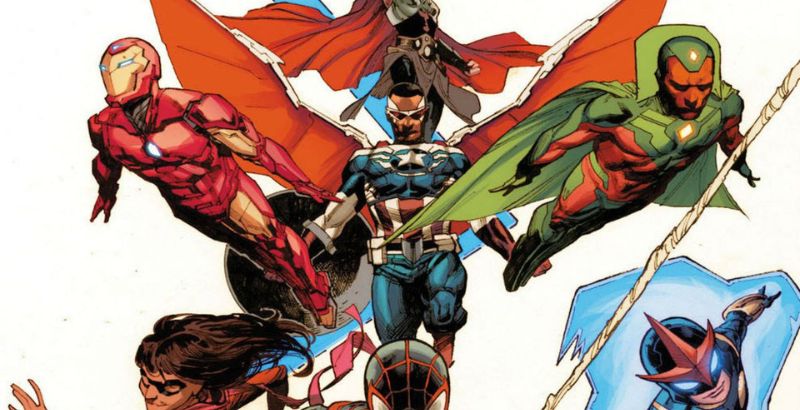 Kamala has encountered multiple Marvel heroes, including the X-Men's Wolverine and even Spider-Man himself. But her biggest claim to fame is joining a new team of Avengers alongside Miles Morales, Sam Alexander/Nova, Jane Foster/Thor, Sam Wilson/Captain America, Iron Man, and the Vision. The book had serious pedigree behind it as well. Mark Waid, writer of classic comics including Kingdom Come and Superman: Birthright, pitted the new team of Avengers against various threats such as different versions of Kang the Conqueror and even the alien invaders known as the Chitauri. That's not even mentioning the artistic talent; both Adam Kubert (Wolverine) and Mahmud Asrar (King Conan) alternated between story arcs, delivering some truly epic adventures.
Champions, Volume 1: Change The World
Kamala's tenure as an Avenger wouldn't last. After the events of Civil War II, she felt that it was up to the younger heroes to truly make a difference however they could. So she convinced Miles and Sam to quit the Avengers with her and sought out other teenage heroes. Soon they were joined by Amadeus Cho/Brawn, Viv Vision, and a time-displaced version of the X-Men leader Cyclops. The Champions were born! Waid once again returned to pen their adventures, with Humberto Ramos (Amazing Spider-Man) on art duties. Other writers have tackled the Champions, including Jim Zub (Avengers, Thunderbolts), Eve L. Ewing (Ironheart), and most recently Danny Lore (Quarter Killer), with other teenage superheroes joining as well.
---
Kamala as Ms. Marvel is once again slated to return to comics with a new series of one-shots teaming her up with various Marvel heroes, including Wolverine and Moon Knight. Given how well-received the TV series has been, I'd say it's only a matter of time until a new ongoing series is announced. And I look forward to it, as Kamala's superhero journey has been one of the most refreshing in the modern comic book era.
Ms. Marvel Season 1 is currently available to stream on Disney+.