Honestly, what even is gender? At its worst, its essentialism leaves so many people convinced that there is only one way for gender to be experienced or expressed. At its best, it can be an affirming, affinity group or an identity we choose to inhabit. Gender in popular film is so often boiled down to one of two kinds of struggle: a painful, often violent struggle to identify and be identified by a particular gender, or, most often, a strict adherence to a particular gender binary that inflicts harm on both its adherents for its being so stringent and on its detractors for daring to reach beyond the binary.
To struggle with gender is to struggle with one of the most complex constructs of human demarcation ever devised. Some folks struggle with gender as a matter of dysphoria with the gender they were assigned at birth, a desire to be recognized for the gender they are, or as a detachment from the binary of gender altogether. Some of us struggle with gender as a matter of resentment for the gender we know we are, cannot help, and were conditioned to perform in in any number of ways. And others still struggle with gender as a matter of simply trying to find a way to describe themselves that feels authentic. Some don't struggle at all, or are unaware that they even can struggle with it if they chose to. But what unifies these struggles is that they're all a struggle in their own way.
Outfest LA Film Festival 2022 is rife with films of all kinds that demonstrate that the struggle with gender is not monolithic. It's not always traumatic. It's not even always disheartening. It can be mundane. It can be glorious. These seven films simply explore the struggle of gender in their own unique and interesting ways.
A Run For More
Frankie Gonzales-Wolfe ran for city council in San Antonio. She knew that running as a trans woman would be especially difficult, even in a non-partisan race. And the politics of her film A Run For More are surely interesting on their own. But really, what Frankie discovered most of all along the way, was that despite being a proudly publicly trans woman, she was still distancing herself from that identity. She was trans, but she wasn't part of the trans community. Not because she was being left out, but because in her struggle with gender, deep affinity with other women and other trans women was still beyond her. It was only upon attending a trans women's rally and finding herself on the outside among her own people that it dawned on her that her struggle with gender didn't end with transitioning. Understanding why she set herself apart from a trans community and contemplating how to find affinity with that community became the real centerpiece of A Run For More and is an excellent example of gender in film reaching for a different kind of struggle than just what we typically see.
Cosboi
A teenager rides around in rideshare cars talking to the drivers and watching TikToks about cosplay in Gosha Shapiro's short film Cosboi. Intentionally or not, every conversation circles around some way or another to relate back to gender as they slowly build up layers of possible gender futures around them. I like the exploration of gender in this film because its character is allowed to keep building and changing. It's like cosplay in that you can try on all sorts of identities and see how they feel, inhabit them as long as you want, go casual or all-in, and if something doesn't feel right, you're not stuck with it, you can take it off and try something else.
King Max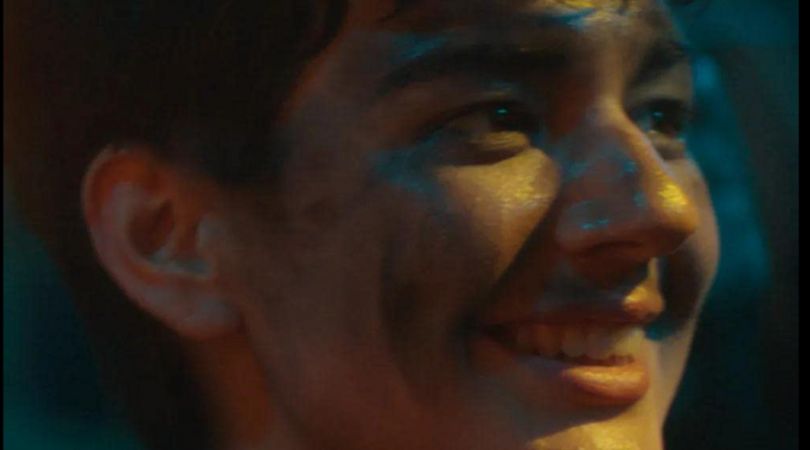 In King Max, a Frech short film by Adèle Vincenti-Crasson, Maximilienne (Julie Furton) stumbles upon a world of women and femmes who perform drag. Clearly captivated by the ways they transform into masculine performers, she agrees to put on some makeup herself. Transformed into Max, she's immediately supremely uncomfortable, having the opposite reaction than expected to what may have otherwise been a euphoric gender experience. But instead of leaving, one of the performers pauses her long enough to watch another performer do a number. And this is where King Max turns into an incredible example of exploring gender in film far outside of the usual. This performer goes back and forth between performing masculinity and femininity, set to a song about exactly that. Demonstrating that you can inhabit multiple genders and multiple genderized expressions, the performance itself is phenomenal and it ends the film superbly.
Manscaping
The documentary Manscaping by Broderick Fox is about three queer barbers creating queer safe and inclusive spaces for haircuts, grooming, and gender affirmation. While the film covers so many subjects and is one of the most interesting watches of Outfest LA 2022, I was most captivated by its exploration of gender affirmation. First, there is Devan Shimoyama, who blends his barbering with artistry, and in so doing melts away the hypermasculinity of the barbershop space. It's a space where you can cry, where people of any gender can get whatever haircut they want, and where there's no judgment for any reason—all struggles he and his community have had at other barber shops throughout their lives.
Then there is Jessie Anderson, whose barber shop is positioned as a space for trans and queer folks in particulate to get their hair cut, though certainly not exclusively. His own personal journey with growing body hair as a trans person and the frequent issue queer women with short hair encounter of being denied haircuts from many other shops propel his mission. Being able to provide exactly the kind of haircuts and shaves that folks request is supremely gender-affirming for a lot of his customers.
Lastly, there's Richard Savvy, the naked barber. As is made evident by his moniker, he gives all of his haircuts naked, mostly to a queer male and trans customer base. Moreover, he leans into the kink of it all, using straps to offer genital shaving. In so doing, he's created a space that, like the others, can be very important in folks' gender affirmation as they're able to get support in looking the way they want to look with all care and no judgment.
I also must give a special shoutout to the short that accompanied this documentary, I Regret To Inform You. It's an incredible dance number created by and starring Yusuf Nasir and Benji Schwimmer that has little to do with gender but was phenomenal and needs to be recognized.
Monsieur Le Butch
Jude Dry wound up living at home with their mother who has a hard time grasping their being trans and how to change her vocabulary regarding their child. There are a whole lot of films at this festival about trans folks, but I chose to include this short film in my piece about gender in film because of its completely unique perspective. At first, Monsieur Le Butch seems like any other documentary candidly following its subjects' conversations about being trans. But eventually, the fourth wall more or less breaks and we discover that actually, these are all rehearsed lines Jude and their mother are acting out. Surely it's based on their actual experience, but knowing that they're both in on this, the awkwardness and all, gives this layer of safety and security. Even though the gender struggle is real, and the mother hasn't fully come around, she clearly has come around well enough to be in on this whole film's conceit. It's a really nice film generally, but I just especially enjoy the way she is able to accept Jude's gender journey without understanding it—a kind of representation of gender in film I'm not sure I saw elsewhere at the festival.
My Emptiness and I
My Emptiness and I (Mi Vacío Y Yo) is a Spanish film by Adrián Silvestre that nearly instantly breaks every mold for a transitioning story. Raphaëlle (Raphaëlle Pérez) very early on is meeting with a doctor, being bombarded by awkward and intense questions, and has a completely atypical experience. Rather than the typically drawn out, often traumatic because it's an aggressively anti-trans process of being denied care, being ridiculed, and worse, she is simply given a diagnosis of dysphoria on the spot and is instructed to begin taking hormones immediately. It's shocking. Almost as shocking as the follow-up appointment where the doctor, without a moment's hesitation, instructs her to begin seeking consultations for reassignment surgeries. Of course, this part is harrowing for Raphaëlle on a whole host of levels, the least of which being that she's only just transitioned and begun trying to figure out how she wants to date and live as a trans woman. But the film's juxtaposition of immediate and unwavering support for transitioning (rarely seen in representations of gender in film) compared to the existential struggle with whether to have a vaginoplasty surgery or not is impeccable. It's a kind of struggle with gender usually reserved for quiet conversations
West By God
West By God, directed by Scott Lazer and written by Juli Blachowiak seems like more of a traditional examination of gender on the surface. It a short film about a romantic encounter between a trans woman (Aphrodite Armstrong) and a cis man (Kyle Riggs). He's gruff, sells drugs, and certainly you're meant to peg him for somebody who would harass trans women, not date them. But he never for a moment is actually depicted as somebody who is anybody but a kind, emotional guy. Meanwhile, while you're maybe expecting a trans woman to be oh so brave for being so open about their identity, she's incredibly shy and pretty closed off. They totally subvert their expected gender roles without even for a moment indicating they're anything but who they are. It's purely expectations that engendered my assumptions, none of which are met as they demonstrate what a range of expressions their genders can behold.
---
Outfest LA Film Festival 2022 is taking place from July 14-24, with many of its films available for a limited time virtually. Follow all of our Outfest LA coverage.