Star Wars Celebration 2022 flew by faster than Han Solo completing the Kessel Run. In the absolute whirlwind of teasers, announcements, and panels, there may have something you missed or details you are fuzzy on. We got you covered with a deep dive into some of the biggest news that came out of the 4-day celebration of all things Star Wars series.
Ashoka
Starting with arguably the most talked-about news to come out of Star Wars Celebration, Ashoka. Saturday's Mando+: A Conversation with Jon Favreau & Dave Filoni panel gave congoers something totally unexpected. Despite only being three weeks into filming, fans in attendance were given an exclusive look at what is in store for the series.
The teaser was very short. Likely the shortest of all the teasers announced over the week. However, it received the biggest pop from the crowd of anything shown on the panel. Through brief shots, it was confirmed that Sabine Wren, Ezra Bridger, and Hera Syndulla will all be a part of the series in some form or fashion and will be the latest animated characters brought to life in live-action. Star Wars: Rebels fans rejoice!
Ashoka will be arriving sometime in 2023.
The Mandalorian Season 3
It's been announced for a while that we were getting a season 3 for one of the most popular shows to hit a streaming service. Star Wars Celebration 2022 gave fans an exclusive look at some of what's to come when Din Djarin returns. The preview showed on Thursday's Lucasfilm's Studio Showcase panel showed a plethora of returning characters like the Bo-Katan Kryze, the Armorer, Greef Karga, Peli Moto, and even Captain Carson Teva.
If that wasn't enough, Saturday's Mando+: A Conversation with Jon Favreau & Dave Filoni panel gave fans an extended teaser. The hype was dialed up to 11 with images of Babu Frik's race of Anzellans, Mandolarian's dropping out of a ship like in Legends, the Armorer fighting with her hammers, and the ruins of Mandalore adding on to what was an already jaw-dropping trailer. The Bo-Katan Kyrze and Din Djarin conflict is coming to a head, and we are here for it!
Season 3 of The Mandalorian will arrive on Disney+ February 2023.
Andor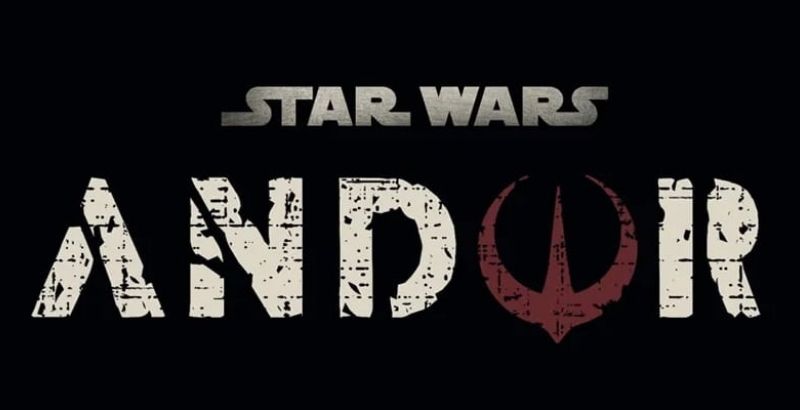 Andor | Teaser Trailer | Disney+
Likely one of the most anticipated shows coming into Star Wars Celebration 2022 was Andor. There was no time wasted giving fans a first look at the series following Rogue One's Cassian Andor. If Diego Luna opening Thursday's Andor segment speaking Spanish wasn't enough to get the crowd into a frenzy, fans in attendance were given the first look before it was released worldwide.
Set five years before Cassian's debut film, the trailer reveals a dark and bleak timeline of Star Wars that will likely be in line with what we see in Rogue One. During Thursday's opening panel, Luna didn't give much away about the plot but assured congoers that this would be a much grittier version of Cassian than we remember him.
The first season of Andor is set to release on August 31, 2022, and will consist of 12 episodes. If that wasn't exciting enough, it was also confirmed that there would be additional 12 episodes. 24 episodes of Cassian Andor? Yes, please!
Star Wars: The Bad Batch | Season 2 Official Trailer | Disney+
Of the few trailers that made it to the general public, season 2 of Bad Batch made the list. Despite being announced in 2021, the teaser was still very brief. Clone Force 99 appears to be still working with the Trandoshan woman Cid sometime after the events of season 1. Hunter, Wrecker, Tech, and Echo have seemingly shed their old black armor for more individualized colorizations and designs. Omega has noticeably aged and has mastered her Zygerrian energy bow. There wasn't any sign of Crosshair but clear shots of the Emperor looking more sinister than ever. And how could get forget, Gungi lives!
Season 2 of Bad Batch will release fall of 2022.
Star Wars Visions Volume 2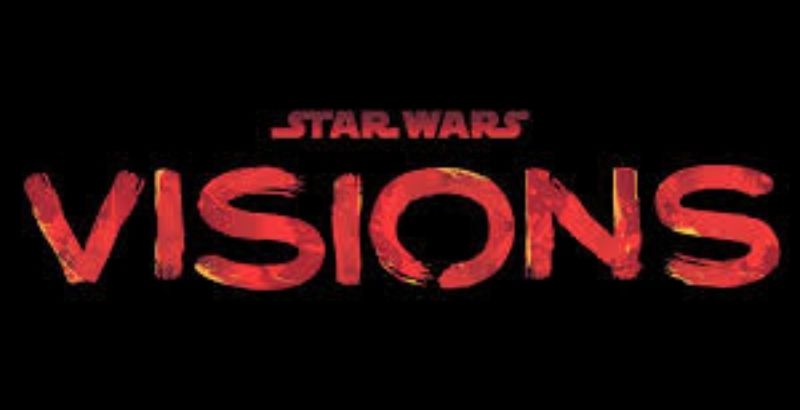 In 2021, Star Wars: Visions took the world by storm and delivered Star Wars to fans in ways they had never seen before. One of the biggest questions going into Star Wars Celebration 2022 was whether or not we would get more of the smash-hit series. During Sunday's A Look Back at Star Wars: Visions panel, Senior VP, Franchise Content and Strategy at Lucasfilm, James Waugh, confirmed that while it takes a long to make, Star Wars: Visions has a bright feature.
To prove this, it was announced that Star Wars: Visions would be getting a volume 2. Unlike volume 1, the next installation in the series would feature more than just anime shorts. Lucasfilms will be working with different studios from across the globe to tell even more Star Wars stories through the lens of different animation styles. Countries to be featured include Japan, the US, Chile, Spain, Scotland, South Africa, etc.
Star Wars: Visions is set to release in Spring 2023.
Skeleton Crew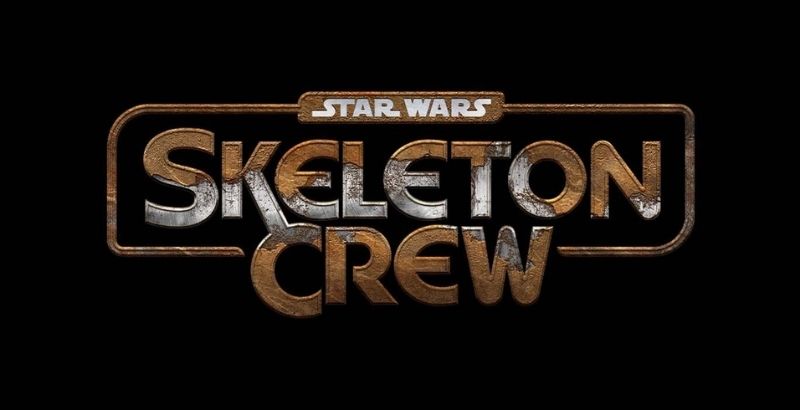 One of the most obscure announcements of the weekend was Star Wars: Skeleton Crew. There wasn't much information given on the series but what we do know is plenty exciting. The series created by Spider-Man: No Way Home's Jon Watts will star Jude Law around 9 years after the Battle of Yavin, placing it in the same timeframe as The Mandalorian and Ahsoka.
The series will follow a group of pre-teen children who are lost out in an unspecified part of the Star Wars galaxy. During Thursday's panel, Watts described it as a coming-of-age series similar to those present in the 80s. Creator of the animated series The Clone Wars made sure to note while the series is about kids, it doesn't mean that it is going to be a kid show. He remarked that The Clone Wars was also a kid's show, but they cut heads off in that series.
Star Wars: Skeleton Crew will release sometime in 2023.
Young Jedi Adventures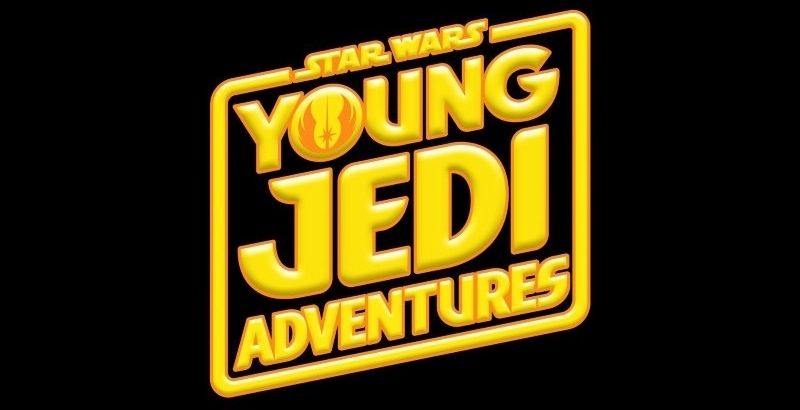 The High Republic era of Star Wars has produced some of the greatest stories in recent memory over the last year. One of the best things about the media it has made is its range across multiple age demographics through the books and comics. Now we have confirmation that the same can be said for the High Republic series on Disney+. While the previously announced Star Wars: Acolyte will be older fans, Star Wars: Young Jedi Adventures will bring the High Republic to pre-school-age children.
Star Wars: Young Jedi Adventures will be the first series created for this age group and will feature stories that follow Younglings on their paths to becoming Jedi Knights. Through the show, children will learn various lessons in compassion, teamwork, and patience as if they were actual Younglings.
Star Wars: Young Jedi Adventures will be released in spring 2023 on Disney+ and Disney Junior.
Star Wars: Tales of the Jedi
One of the most unexpected announcements of Star Wars Celebration 2022 was more information on Star Wars: Tales of the Jedi, the next series joining the powerhouse of animated Star Wars shows offered on Disney+. This anthology series will feature six episodes that will follow Ashoka Tano for three episodes and Count Dooku for three episodes.
There will be a clear connection between the two paths the former Jedi walked and how the choices you make affect your future. During the series panel, an episode was shown that showed Ahsoka's very early life, so if this is any indication, we will likely see Ahsoka and Dooku as we have never seen them before. In the hands of Dave Filoni, who knows what we will see.
Star Wars: Tales of the Jedi will be released sometime in fall 2022.
---
While there were no announcements for any new Star Wars movies, there is so much to look forward to in 2022 and 2023. In a time when Star Wars has moved beyond just being blockbuster movies, fans can rest assured that the future is bright for so many new stories to be told.