Reading Time:
3
minutes
Stranger Things Season 4 Vol 1 has finally hit Netflix after what seems like an eternity. Taking place six months after the events of the third season, Joyce Byers (Winona Ryder) moved to California with her children Will (Noah Schnapp) and Jonathan (Charlie Heaton), as well as the powerless Eleven (Millie Bobby Brown). Meanwhile back in Hawkins, Mike (Finn Wolfhard), Dustin (Gaten Matarazzo), Lucas (Caleb McLaughlin) and Max (Sadie Sink) have entered high school while Steve (Joe Keery) and Robin (Maya Hawke) find new employment at a video store following the destruction of Starcourt Mall.
It doesn't take long for terror to strike in Hawkins. A rash of murders reveals that there's a new threat in the Upside Down – the malevolent Vecna, who torments his victims in their dreams. On top of that, Joyce receives a mysterious package that hints that Hopper (David Harbour) might have survived the explosion at Starcourt Mall. Her suspicions are correct: Hopper did survive and was mysteriously transported to Russia, where he has to survive life in a black-site prison. All in all, it makes for a stressful Spring Break.
In the three years in-between seasons, the cast and crew of Stranger Things have undergone some changes. The cast's been busy with other projects—Concrete Cowboy for McLaughlin, Ghostbusters Afterlife for Wolfhard, and Enola Holmes for Brown. Executive producer/director Shawn Levy made a pair of films in Free Guy and fellow Netflix nostalgia bomb The Adam Project. And of course, there's the ongoing global pandemic that impacted production. Change is ever-constant and that's reflected in the story as well. Eleven tried to fit into school and live a normal life, but has to deal with bullies. Lucas has joined the basketball team, which impacts the time he spends with Mike and Dustin. Max is wrestling with her brother Billy's death and split up with Lucas in the process.
All of this is brought to life by the cast, who turn in some of the best performances of the series to date. Special mentions go to Brown and Sink, who receive the most emotional moments of Season 4. As Eleven works to reclaim her powers, she has to revisit a traumatic experience from her past, not to mention her awkwardness at school. Brown feels like an actual teenager: when she's bullied, her eyes well with tears, and when she sees Mike over spring break her face lights up. In the season's best episode, "Dear Billy," Max comes to terms with the guilt and trauma that she's been dealing with since Billy's depth, and the emotion Sink puts into the scene will melt even the iciest of hearts. Other standouts include new characters such as Eddie Munson (Joseph Quinn), the leader of the "Hellfire Club" that Dustin and Mike are a part of, and Jonathan's fellow stoner/pizza delivery boy Argyle (Eduardo Franco).
The series' horror elements have also experienced a growth spurt, especially when it comes to this season's villain. Vecna doesn't just share similarities with his Dungeons & Dragons namesake, but A Nightmare on Elm Street's Freddy Krueger. Like Krueger, he's a grotesque creature with grey clammy skin and tendrils jutting out of his back. And like Krueger, he psychically preys on his victims – especially their trauma and guilt. This leads to some of the most gruesome kills in the series, with bodies being contorted into horrifying positions and corpses wrapped up in fleshlike tendrils. And speaking of A Nightmare on Elm Street, Robert Englund makes a chilling cameo.
Where the series stumbles is in its pacing. Each episode is over an hour-long, with the seventh clocking in at just shy of 100 minutes. This is an issue Netflix has had with its originals; the pacing tends to slow down and a story that could fit four to five episodes is stretched out over a lengthy period. As before, the season splits into different storylines. Eleven has to master her powers, which leads to a run-in with a figure from her past; Mike, Will, and Jonathan end up on the run; Joyce travels to Russia to free Hopper; and the rest of the Hawkins crew races to stop Vecna's reign of terror. It's the latter that's the most interesting. While the rest range from mildly entertaining to "why are we bothering?" the road trip storyline is further proof that the Duffers have had no idea what to do with Will since Season 2 or Jonathan other than his relationship with Nancy (Natalia Dyer).
Stranger Things Season 4 Vol 1goes darker and deeper in terms of its mythology and character development, though its lengthy runtime feels like a test of endurance at times. Fans of the show will no doubt be willing to excuse this indulgence, but others may find themselves parceling out the episodes over time. In any case, the stage is set for an intense finale.
The first seven episodes of Stranger Things Season 4 Vol 1, which comprise "Volume 1," are now available to stream on Netflix. "Volume 2," which features the final two episodes, premieres on July 1.
Stranger Things Season 4
TL;DR
Stranger Things Season 4 goes darker and deeper in terms of its mythology and character development, though its lengthy runtime feels like a test of endurance at times. Fans of the show will no doubt be willing to excuse this indulgence, but others may find themselves parceling out the episodes over time. At the very least the final two episodes should make for a back to back.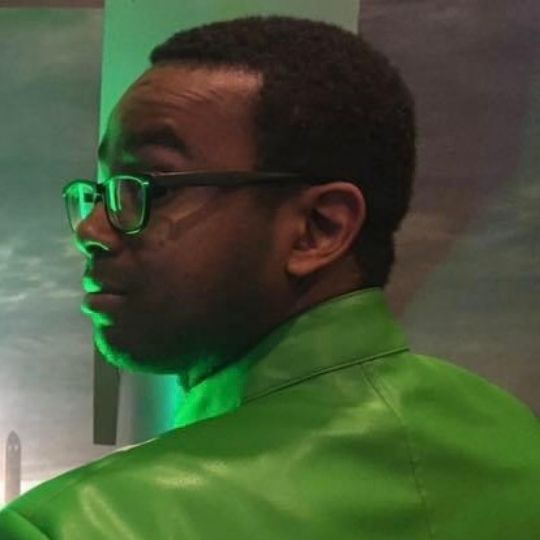 Born and raised in Texas, Collier "CJ" Jennings was introduced to geekdom at an early age by his father, who showed him Ultraman and Star Trek: The Next Generation. On his thirteenth birthday, he received a copy of Giant Size X-Men #1 and dove head first into the realm of pop culture, never looking back. His hobbies include: writing screenplays and essays, watching movies and television, card games/RPG's, and cooking. He currently resides in Seattle.