Streaming and VOD had an amazing year for action films. Sure, there were some fun theater-only ones (a few of which are on the list) but streaming busted the doors off the genre this year. From love letters to to icons, to video-game mechanics made real, Westerns with bite, and a group of middle-aged childhood friends who try to beat the bad guys without blowing out their knees, we rounded up the Top Action Movies of 2021.
Now, a little ground rules for our Top Action Movies of 2021 list. First, the film had to have released to audiences in theater, VOD, or streaming subscription within the 2021 calendar year – festival-only screenings don't count. Next, the Top Action Films of 2021 have to be considered action in some way – but of course genre blends and we gladly include the action-hyphenates as well (hello action-sci-fi). And that's it. So, without further ado, here are our top action movies of 2021.
Director: David Charhon
Writer: David Charhon and Ismaël Sy Savané
Stars: Jean-Claude Van Damme, Samir Decazza, Assa Sylla, Miou-Miou, Djimo
Where to Watch: Netflix
Richard Brumère, aka "La Brume", a former French secret service special agent turned mercenary, is back in the saddle as the immunity he was granted 25 years earlier for his son Archibald is lifted. A mob operation threatens Archibald's life. To save him, Richard will have to reach out to his old contacts, join forces with a bunch of reckless youngsters from the projects and an offbeat bureaucrat – but mostly find the courage to let Archibald know he's his father.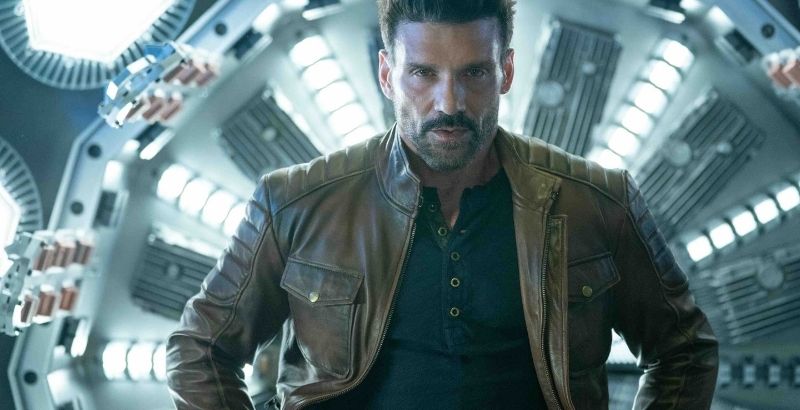 Director: Joe Carnahan
Writer: Chris Borey,Eddie Borey, Joe Carnahan
Stars: Frank Grillo, Naomi Watts, Will Sasso, Selina Lo, Michelle Yeoh
Where to Watch: Hulu
Trapped in a time loop that constantly repeats the day of his murder, former special forces agent Roy Pulver (Frank Grillo) uncovers clues about a secret government project that could unlock the mystery behind his untimely death. In a race against the clock, Pulver must hunt down Colonel Ventor (Mel Gibson), the powerful head of the government program, while outrunning skilled ruthless assassins determined to keep him from the truth in order to break out of the loop, save his ex-wife (Naomi Watts) and live once again for tomorrow.
Director: Destin Daniel Cretton
Writer: Dave Callaham, Andrew Lanham, Destin Daniel Cretton
Stars: Simu Liu, Tony Leung, Awkwafina, Meng'er Zhang, Ben Kingsley
Where to Watch: Disney+
Shang-Chi must confront the past he thought he left behind when he is drawn into the web of the mysterious Ten Rings organization.
Director: Shawn Levy
Writer: Matt Lieberman and Zak Penn
Stars: Ryan Reynolds, Jodie Comer, Lil Rel Howery, Joe Keery, Utkarsh Ambudkar, Taika Waititi
Where to Watch: Amazon Prime
A bank teller who discovers he is actually a background player in an open-world video game, decides to become the hero of his own story…one he rewrites himself. Now in a world where there are no limits, he is determined to be the guy who saves his world his way…before it is too late.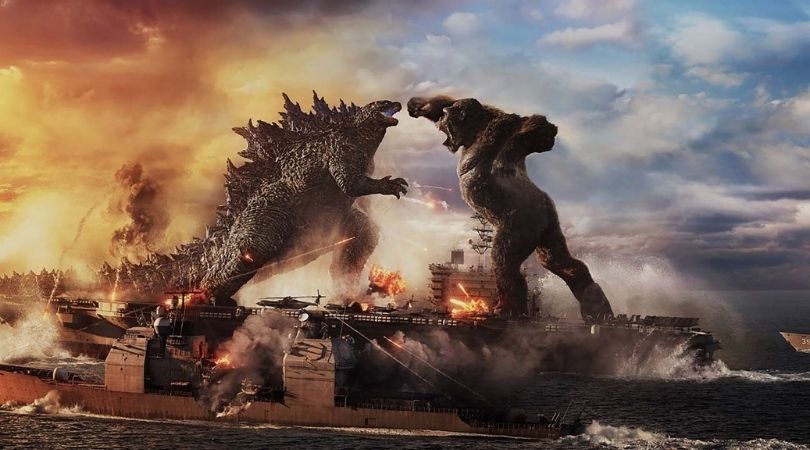 Director: Adam Wingard
Writer: Terry Rossio, Michael Dougherty, Zach Shields
Stars: Alexander Skarsgård, Millie Bobby Brown, Rebecca Hall, Brian Tyree Henry
Where to Watch: HBOMax
The epic next chapter in the cinematic Monsterverse pits two of the greatest icons in motion picture history against one another – the fearsome Godzilla and the mighty Kong – with humanity caught in the balance.
Director: Zack Snyder
Writer: Zack Snyder, Shay Hatten, Joby Harold
Stars: Dave Bautista, Ella Purnell, Omari Hardwick, Ana de la Reguera, Theo Rossi, Matthias Schweighöfer
Where to Watch: Netflix
Following a zombie outbreak in Las Vegas, a group of mercenaries take the ultimate gamble, venturing into the quarantine zone to pull off the greatest heist ever attempted.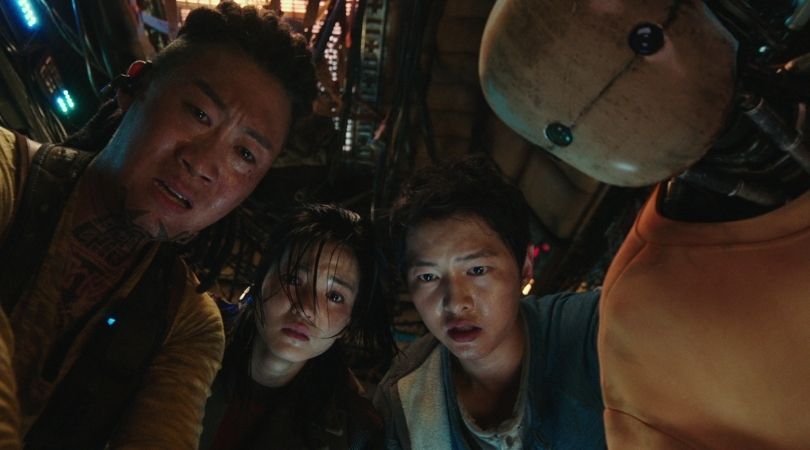 Director: Sung-hee Jo
Writer: Sung-hee Jo
Country: South Korea
Stars: Song Joong-ki, Kim Tae-ri, Jin Seon-kyu, Hae-Jin Yoo, Ye-Rin Park, Mu-Yeol Kim
Where to Watch: Netflix
Set in 2092, spaceship Victory is one of the many that live off salvaging space debris. Crewed with a genius space pilot Tae-ho, a mysterious ex-space pirate Captain Jang, a spaceship engineer Tiger Park, and a reprogrammed military robot Bubs, Spaceship Victory surpasses all other space sweepers. After successfully snatching a crashed space shuttle in the latest debris chase, Victory's crew finds a 7-year-old girl inside. They realize that she's the humanlike robot wanted by UTS Space Guards, and decide to demand ransom in exchange.
Director: Jeymes Samuel
Writer: Jeymes Samuel and Boaz Yakin
Stars: DeWanda Wise, Jonathan Majors, Edi Gathegi, Woody McClain, Damon Wayans Jr., Danielle Deadwyler, Zazie Beetz, Julio Cesar Cedillo
Where to Watch: Netflix
In this Western, outlaw Nat Love discovers that his enemy, Rufus Buck, is being released from prison, so he reunites his gang to track Rufus down and seek revenge.
7. Riders of Justice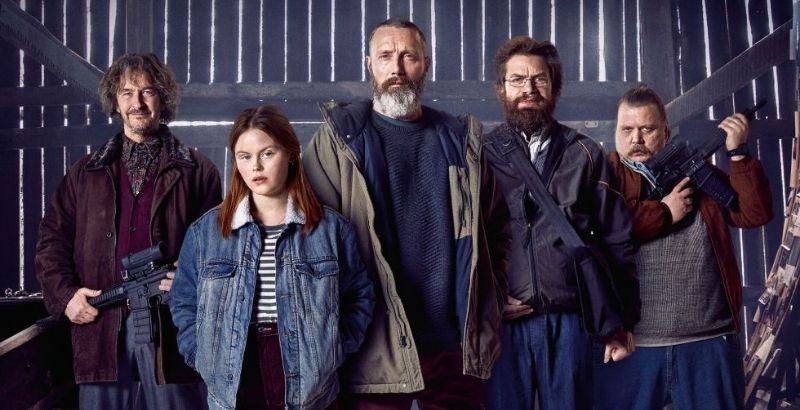 Director: Anders Thomas Jensen
Writer: Anders Thomas Jensen
Stars: Mads Mikkelsen, Nikolaj Lie Kaas, Andrea Heick Gadeberg, Lars Brygmann, Nicolas Bro
Where to Watch: Hulu
Riders of Justice follows recently-deployed Markus (Mads Mikkelsen), who is forced to return home to care for his teenage daughter after his wife is killed in a tragic train accident. But when a survivor of the wrecked train surfaces claiming foul play, Markus begins to suspect his wife was murdered and embarks on a revenge-fueled mission to find those responsible.
Director: Keishi Ohtomo
Stars: Takeru Satoh, Shin'nosuke Abe, Yû Aoi, Munetaka Aoki, Emi Takei
Where to Watch: Netflix
Kenshin's past catches up to him causing the destruction of Akabeko Restaurant, which was Kenshin's favorite place to eat. There, he finds a note with the word "Junchu" on it.
5. Deliver Us From Evil
Director: Won-Chan Hong
Writer: Won-Chan Hong
Stars: Jung-min Hwang, Lee Jung-jae, Jeong Min Park
Where to Watch: Viki, Amazon Prime
After a kidnapping, a secret-agent-turned-mercenary reemerges upon learning the crime hits close to home. However, when an infamous gangster learns just who has entered the country, he goes on a bloody rampage to thwart the rescue mission.
Director: Quoc Bao Tran
Writer: Quoc Bao Tran
Stars: Alain Uy, Andy Le, Matthew Page, Yuji Okumoto, Mykel Shannon Jenkins
Where to Watch: Netflix
As teenagers, kung fu disciples Danny, Hing, and Jim were inseparable. Fast forward 25 years, and each has grown into a washed-up middle-aged man seemingly one kick away from pulling a hamstring—and not at all preoccupied with thoughts of martial arts or childhood best friends. But when their old master is murdered, the trio reunites, soon learning that avenging their sifu will require conquering old grudges (and a dangerous hitman still armed with ample knee cartilage) if they are to honorably defend his legacy.
Director: James Gunn
Writer: James Gunn
Stars: Viola Davis, Idris Elba, Joel Kinnaman, Margot Robbie, John Cena, Daniela Melchior, Sylvester Stallone
Where to Watch: HBOMax
Assemble a collection of cons, arm them heavily and drop them on the enemy‐infused island of Corto Maltese. If anyone's laying down bets, the smart money is against them—all of them.
Director: Ilya Naishuller
Writer: Derek Kolstad
Stars: Bob Odenkirk, Christopher Lloyd, RZA, Aleksey Serebryakov, Connie Nielsen, Araya Mengesha
Where to Watch: Amazon Prime
After failing to fight for his family during a robbery, an unassuming father calls on skills from his hidden past to become a lethal vigilante blazing a wild ride to revenge.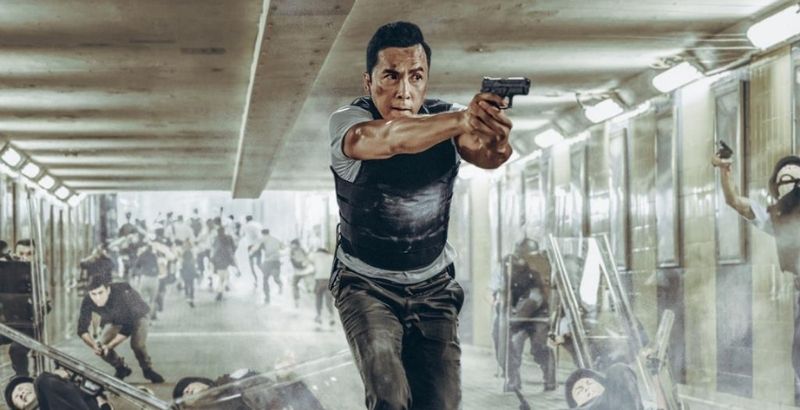 Director: Benny Chan
Writer: Benny Chan, Ryan Wai-Chun Ling, Yaoliang Tang
Stars: Donnie Yen, Nicholas Tse, Lan Qin, Angus Yeung
Where to Watch: Amazon Prime
Bong is a highly respected hardline cop with a long history of success on dangerous cases. However, his past unexpectedly comes back to haunt him when a sting operation is attacked by a mysterious group of criminals led by Ngo (Nicholas Tse), his former protégé, a talented former officer who had once respected and admired Bong. However, a terrible mistake years prior landed him in prison, quickly turning the once rising star into a furious man with a grudge, and the will to destroy everyone who had wronged him—including his former mentor.
---
With everything available to watch at home right now, open your new year with the top action movies of 2021 and get excited. With films across the world, there was a lot to love and sure there are some honorable mentions: No Time to Die, F9: The Fast Saga, and Raya and the Last Dragon. Did your favorite make our Top Action Movies of 2021 list? Let us know on social media: @butwhythopc.
Synopses for films on the Top Action Movies of 2021 list were taken directly from details pages for the films.