Reading Time:
2
minutes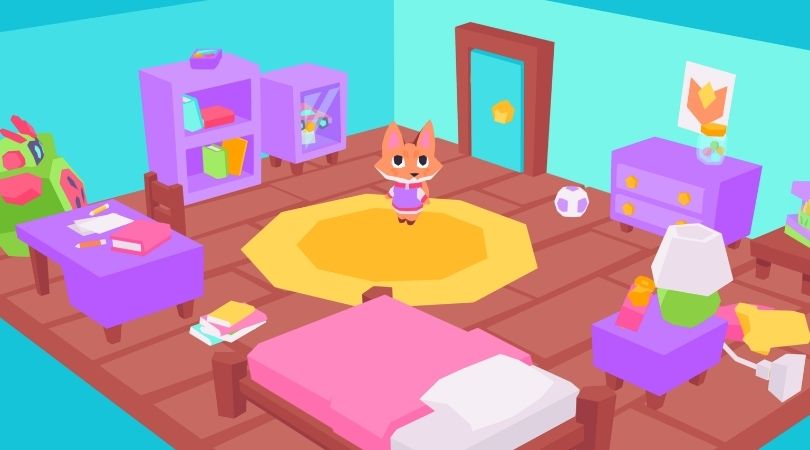 Today, during the Wholesome Games showcase, Button City, an adorably colorful narrative-driven adventure about friendship and community from developer Subliminal Gaming, will bring the fight against evil corporations to PlayStation 5, PlayStation 4, Xbox Series X|S, Xbox One, and Nintendo Switch thanks to a partnership with WINGS Interactive.
The PlayStation 5, Xbox Series X|S, and Nintendo Switch versions will launch simultaneously with the previously announced Steam for Windows PC and Mac in Q3 2021. PlayStation 4 and Xbox One will join the arcade community at a later date to be announced.
Welcome to Button City, a charming pastel town filled with lovable anthropomorphic animals who always put their community's well-being first. Fennel, the new fox kit in town, has discovered the local arcade and its hot 4v4 action game Gobabots. After joining the second place Gobabots team to help them climb to the top and win the coveted Golden Gobabot prize, Fennel finally feels at home… only to learn greedy businesscat Peppermint Pepperbottom wants to rob the local kids of their hangout.
Band together with friends and rivals alike. Sell lemonade to raise money, fill the arcade with Halloween decorations to spook the corporate fatcat, put together a robot to chase him out of town, and other ridiculous plans in the pursuit of saving the cherished arcade. Take on side quests for cute animal friends, solve puzzles to unlock new ways of standing up to Pepperbottom, or take a break to play Gobabots as well as other arcade dance and racing minigames.
"The heart of an arcade is the community," said Ryan Woodward, Lead Programmer, Subliminal Gaming. "We wanted to capture all those aspects to complement what is ultimately a story of belonging and friendship. We're grateful to WINGS for helping us expand to consoles so friends can share the Button City experience together no matter what platforms they own."
Button City T-shirts, enamel pins, and stickers will go on sale via The Yetee on June 16. A track from the game also contributes to the cozy atmosphere of the Slice of Life: Songs from Wholesome Games album.
Subliminal Gaming counts among the first batch of titles selected for funding by WINGS Interactive, an investment fund focused on indie games from studios with women and marginalized genders as prominent members of development teams.
Button City will be available for PlayStation 5, PlayStation 4, Xbox Series X|S, Xbox One, Nintendo Switch, and Steam for PC and Mac in Q3 2021.