Reading Time:
1
minute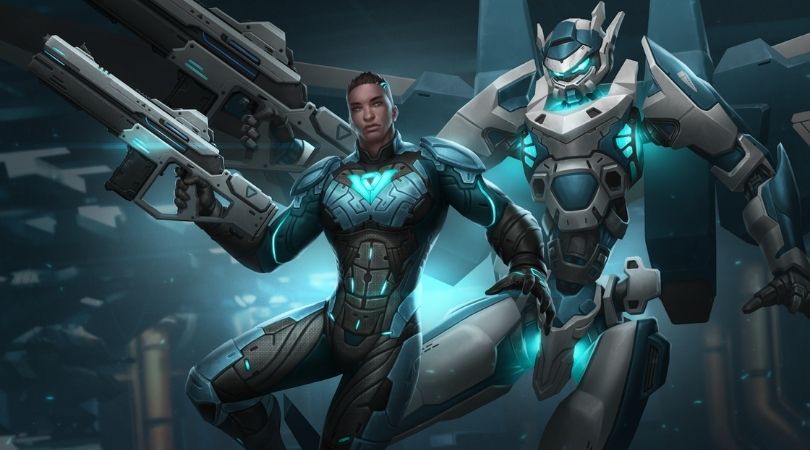 Hi-Rez Studios announced that the gen:LOCK program is entering a new phase. On July 21, five members of the team are set to be deployed into Paladins as playable characters. Get ready for gen:LoCK x Paladins! The Rooster Teeth animated series gen:LOCK meets the online video game Paladins from Evil Mojo Games as its first-ever crossover. The gen:LOCK Crossover Pass will unlock five in-game Champion skins showcasing the stars of the series: Chase, Valentina, Cammie, Yaz, and Kazu. Each comes with its own new Voice Pack.
Paladins, the free-to-play fantasy team-based shooter sensation! Join over 30 million players to become a legendary Champion of the Realm, customizing your core set of abilities to play exactly how you want to play. Knife-wielding assassins, Abyssal demons, and time-traveling soldiers – Paladins features over 40 playable Champions across 4 unique roles. Ready to begin your journey to become a true Paladins Champion?
Fans will also get dozens of thematic cosmetics throughout the gen:LOCK Crossover Pass, including some created by Rooster Teeth artists. Dr. Weller has a cameo in a Death Card, while the gen:LOCK program members are depicted as chibi Animated Avatars.
This is the second time Rooster Teeth and Hi-Rez have worked together, more than a year after the success of RWBY x SMITE.
All details about gen:LOCK x Paladins will become available on the Paladins website following the Update Show happening on Twitch on June 23, at 12 pm EDT.