Reading Time:
2
minutes
In my newest episode of Carolyn Talks…, I chat with Actress Deepti Gupta about her supporting role in India Sweets and Spices, premiering at the 2021 Tribeca Festival. Written and directed by Geeta Malik, the film uses humor to delve into the complexities of female personhood and relationships. When UCLA student Alia (Sophia Ali) returns home for summer vacation, she's struck by the realization her parents, and the close nit Indian American community they belong to isn't as happy as she believed it to be.
Having spent months away at college, Alia has become disillusioned with the way the people she looked up to value their place amongst the most affluent in New Jersey. In India Sweets and Spices she sees the importance her parents Shelia (Manisha Koirala) and Ranjit (Adil Hussain) place on status, appearances and their wealth, is just a shallow façade, and when she happens to meet Bharavi Dupta (Deepti Gupta) and old acquaintance of Shelia, and learns secrets about her mother, Alia begins to understand there's more to the mother she thought she knew.
In our conversation, Deepti and I discuss the ways Malik highlights how Women of Color – and immigrants – are forced to hide or forget parts of themselves to conform to the edits of patriarchal and white supremacist societies. To many, advocacy means taking part in large protests and making loud declarations, but it's also giving someone space and chance to finally speak their mind after years of being forced to stifle their thoughts and emotions, as Bharavi does for the mother and daughter. It's understanding that as immigrants making the choice between assimilation and integration is as difficult as the choice to move away from everything that we knew and loved in our place of birth.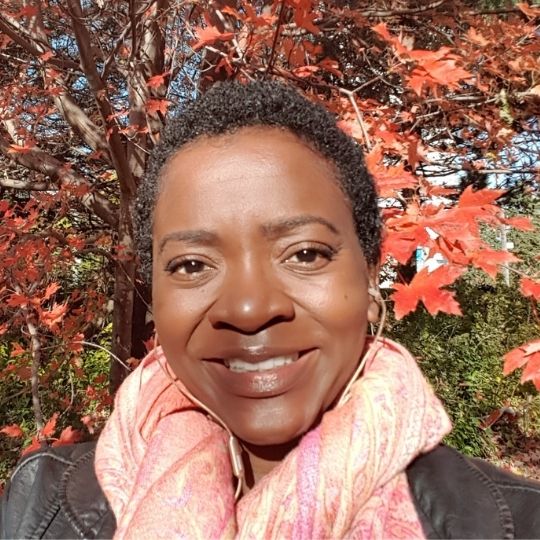 I am a Freelance Film Critic, Journalist and Podcaster – and avid live tweeter. Member of the African American Film Critics Association (AAFCA), my published work can be found on ButWhyThoPodcast, The Beat, Observer, and many other sites. As a critic, I believe my personal experiences and outlook on life, give readers and listeners a different perspective they can appreciate, and help them to see things in a new light.
I am the proud host of Beyond The Romance Drama Podcast – a podcast dedicated to discussing Korean and other Asian dramas, the co-host of So Here's What Happened! Podcast (@SHWH_Pod), and the weekly science fiction film and TV live tweet event #SaturdayNightSciFi.