Reading Time:
2
minutes
The "ARRAY—Disruption Through Diversity" panel at SXSW 2021 featured a conversation between filmmaker Ava DuVernay (Selma, A Wrinkle In Time) and Franklin Leonard—the creator of Hollywood's Black List of unproduced screenplays. Their discussion centered around ARRAY Crew-a database that DuVernay's production crew created to give female and BIPOC workers in the industry more chances at work—and what steps can be taken to further develop equity behind the camera.
The panel kicked off with Leonard asking how DuVernay made the transition to filmmaking. DuVernay discussed her previous career as a publicist for Screen Gems, which led to her visiting multiple film sets. "It wasn't until I started building my own crews and making my own films that I thought, 'Oh, wait, there's a choice here,'" DuVernsay said while discussing how she rarely saw crew members that looked like her.
This led to the formation of ARRAY Crew, which is DuVernay's attempt to diversify crews not just for her upcoming projects, but film projects at multiple studios. The site, which was launched in February, is both non-profit and free to use for its members. DuVernay also discussed how ARRAY Crew is looking to expand its services to international film productions, and that an app for the site is being constructed. The goal is to "amplify women, people of color, and other underrepresented film and television professionals." DuVernay also pointed out that the database now has 3,000 members signed up
"Our dream is that we eventually are able to educate people on all of the kinds of positions that are available on these sets," DuVernay said while discussing how she intended for ARRAY Crew to be a source of information as well as employment. "You know, a set is like a small town. It has a mechanic, it has a hairdresser, it has a gardener. It has a construction, hardware store. It has a parking lot." She also discussed how she hoped the app would eventually lead to diverse crews becoming the norm, instead of the exception. "True success would mean that it's obsolete in a decade," she said toward the closing of the panel.
I've always admired DuVernay's work, but that admiration has reached a whole new level with learning about ARRAY Crew. She is actively taking a role in shaping the creative forces behind the camera—which matters just as much as the ones in front of it. Hopefully, this site leads to a shift in how film crews are built, whether the project is an indie film or a blockbuster spectacle.
DuVernay is currently serving as an executive producer on the HBO Max original series DMZ, based on the DC Comics/Vertigo series of the same name. She will also direct the pilot.
The "ARRAY: Disruption Through Diversity" panel aired Friday at SXSW.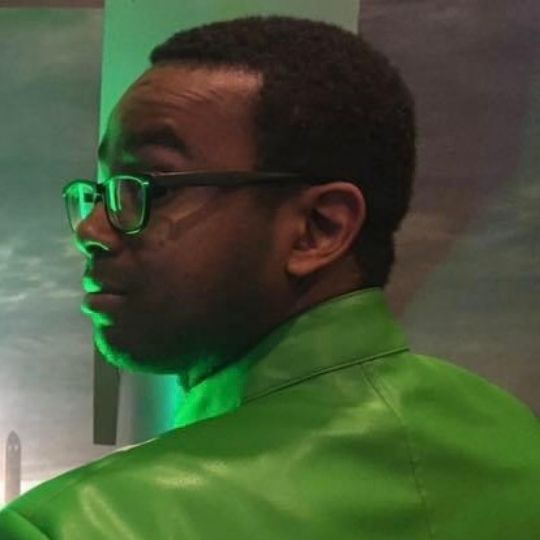 Born and raised in Texas, Collier "CJ" Jennings was introduced to geekdom at an early age by his father, who showed him Ultraman and Star Trek: The Next Generation. On his thirteenth birthday, he received a copy of Giant Size X-Men #1 and dove head first into the realm of pop culture, never looking back. His hobbies include: writing screenplays and essays, watching movies and television, card games/RPG's, and cooking. He currently resides in Seattle.