Reading Time:
2
minutes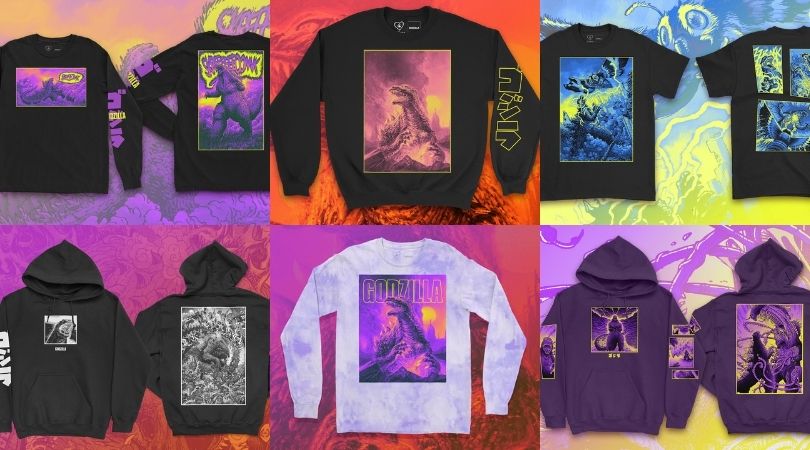 Crunchyroll, the world's most popular anime brand, and Toho International, Inc., the subsidiary of the Japanese entertainment studio Toho Co., Ltd, are excited to announce that they've collaborated on an extensive new Crunchyroll Loves collection featuring GODZILLA. Last year, the brand launched a similar line that was a roaring kaiju success. Which, as someone who owns the amazingly pink paster GODZILLA comic panel hoodie, I one hundred percent back all the hype.
Now, the exclusive streetwear collection captures the God of Destruction and his famous kaiju "frenemies" across three hoodies, one sweatshirt, three long-sleeve shirts, and three short-sleeve shirts.  Additionally, Crunchyroll Loves will release three never-before-seen Medicom figures that capture a more playful side of GODZILLA as well as a collector's book that memorializes iconic GODZILLA masterpieces throughout the years.
For the figures, Crunchyroll Loves collaborated with Medicom Toy, a Japanese brand that creates collectible figures, to release the three. And finally, the GODZILLA: Cover Compendium is an 80-page art book from IDW Publishing that will highlight their multiple comic series. The book cover was designed exclusively by Crystal Cheung for this Crunchyroll Loves collection. It will feature King Ghidorah, Rodan, Anguirus, Mothra, Mechagodzilla, Hedorah, Titanosaurus, and many more from a wide variety of artists including Arthur Adams, Eric Powell, James Stoke, Bob Eggleton, and Jeff Zornow.
This streetwear line is one of the largest Crunchyroll Loves collections that has been produced and the first time the brand is venturing beyond streetwear to include figures and a book.
All items will be available for pre-order from February 25 – March 8 on the Crunchyroll Store, and once the pre-order comes to an end, this collection will no longer be available. Check out the previews of the items below.
Do you have a favorite design? Let us know on social media, @ButWhyThoPC.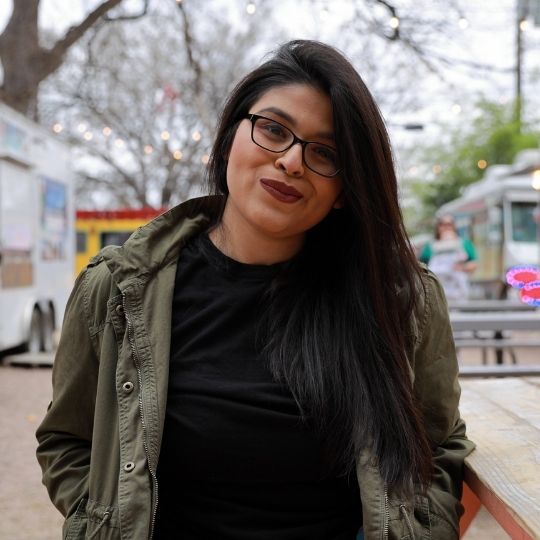 Kate Sánchez is the Founder and Editor-in-Chief of But Why Tho? A Geek Community. There, she coordinates film, television, anime, and manga coverage. Kate is also a freelance journalist writing features on video games, anime, and film. Her focus as a critic is championing animation and international films and television series for inclusion in awards cycles.