Reading Time:
4
minutes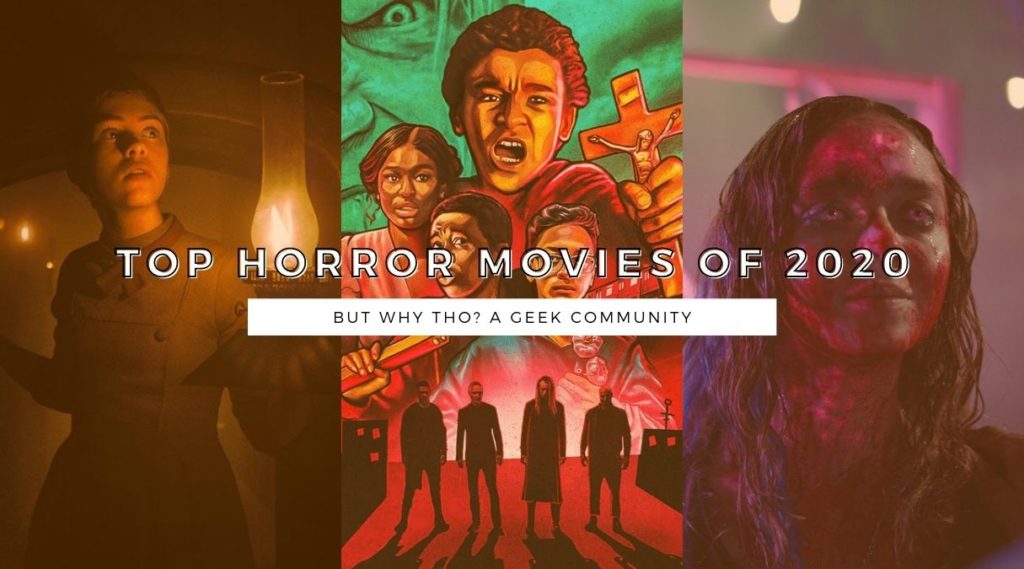 [Insert 2020 is the real horror joke you've read in every other top horror list this month]. Now that we've got that out of the way, 2020 has been a fantastic year for horror, especially with streaming platforms like Netflix and Shudder highlighting international films in their line-up. From the films that transcended the genre to find wide-acclaim and the horror indie darlings, you'll find them here on our Top Horror Movies of 2020 list.
To make the Top Horror Movies of 2020 list, we asked our writers and staff to put together a ranked list of their favorite horror films that they saw throughout the year. In order to qualify, the film had to have been in the horror genre and widely released in the United States either in a theater or on a streaming platform in 2020. This means that we did not include festival films no matter how good they were. So, without further ado, here are our Top Horror Movies of 2020:
Director: Il Cho
Writer: Il Cho (screenplay), Matt Naylor
Stars:  Yoo Ah-In, Park Shin-Hye, Jeon Bae-soo
"The rapid spread of an unknown infection has left an entire city in ungovernable chaos, but one survivor remains alive in isolation. It is his story."
Director: Severin Fiala, Veronika Franz
Writer: Sergio Casci, Veronika Franz
Stars: Riley Keough, Jaeden Martell, Lia McHugh
"A soon-to-be stepmom is snowed in with her fiancé's two children at a remote holiday village. Just as relations begin to thaw between the trio, some strange and frightening events take place."
8. La Llorona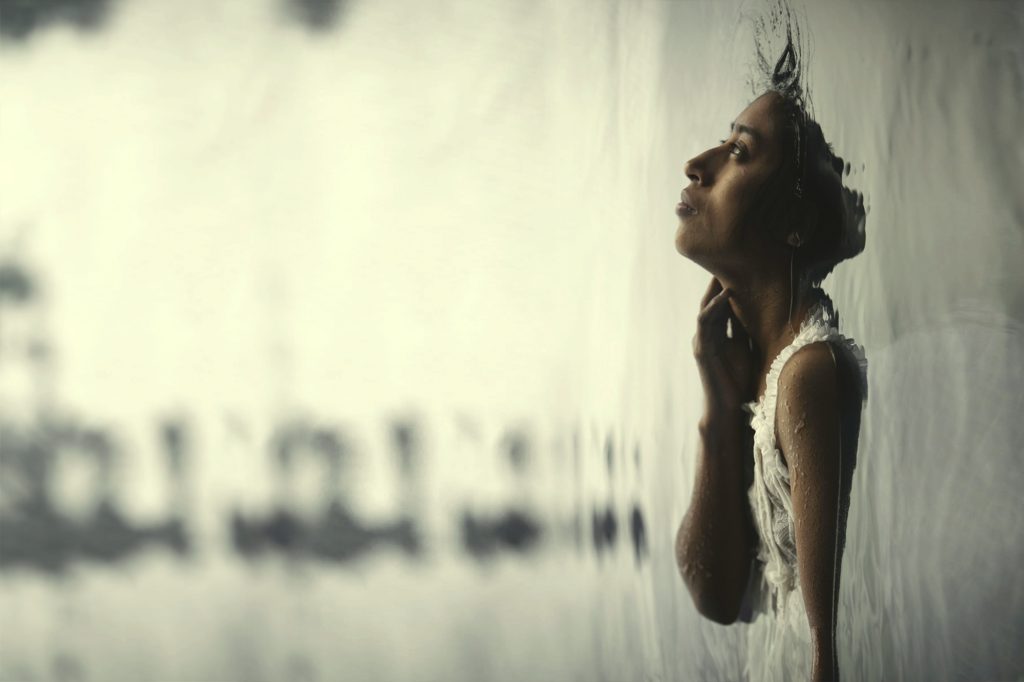 Director:  Jayro Bustamante
Writer:  Jayro Bustamante, Lisandro Sanchez
Stars: María Mercedes Coroy, Sabrina De La Hoz, Margarita Kenéfic
"An aging paranoid war criminal, protected by his faithful wife, faces death while being haunted by the ghosts of his past."
Director: Oz Perkins
Writer: Rob Hayes
Stars: Sophia Lillis, Samuel Leakey, Alice Krige
"A long time ago in a distant fairy tale countryside, a young girl leads her little brother into a dark wood in desperate search of food and work, only to stumble upon a nexus of terrifying evil."
Director: Ryan Spindell
Writer: Ryan Spindell
Stars: Tristan Byon, Eden Campbell, Hannah R. Loyd
"An eccentric mortician recounts several macabre and phantasmagorical tales that he's encountered in his distinguished career."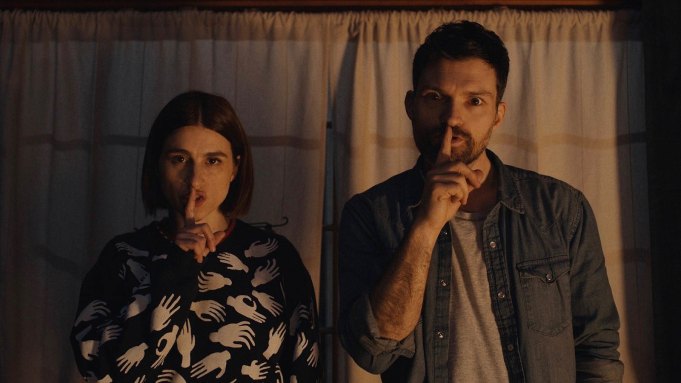 Director: Josh Ruben
Writer: Josh Ruben
Stars: Josh Ruben, Aya Cash, Chris Redd
"During a power outage, two strangers tell scary stories. The more Fred and Fanny commit to their tales, the more the stories come to life in their Catskills cabin. The horrors of reality manifest when Fred confronts his ultimate fear."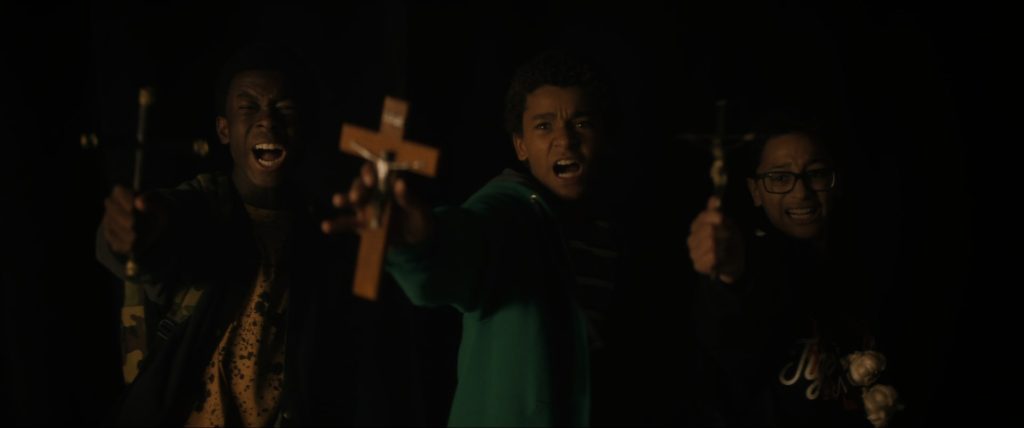 Director: Osmany Rodriguez
Writer: Osmany Rodriguez
Stars: Jaden Michael, Gerald Jones III, Gregory Diaz IV
"A group of young friends from the Bronx fight to save their neighborhood from gentrification…and vampires."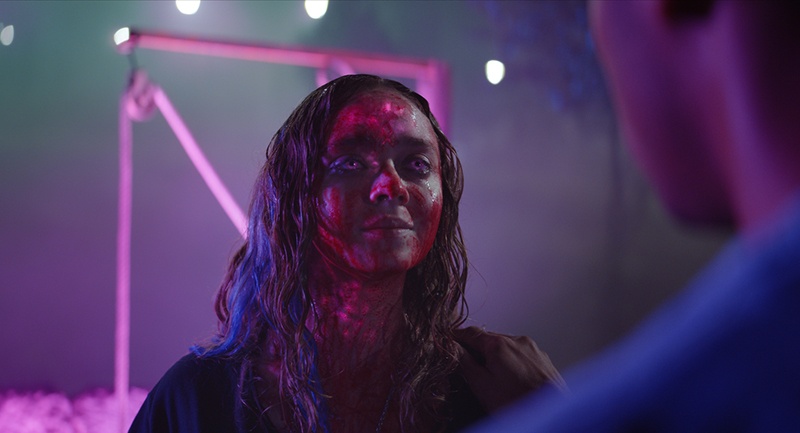 Director: Richard Stanley
Writer: H.P. Lovecraft(based on the short story "The Colour out of Space" by), Richard Stanley and Scarlett Amaris
Stars: Nicolas Cage, Joely Richardson, Madeleine Arthur
"A secluded farm is struck by a strange meteorite which has apocalyptic consequences for the family living there and possibly the world."
2. Host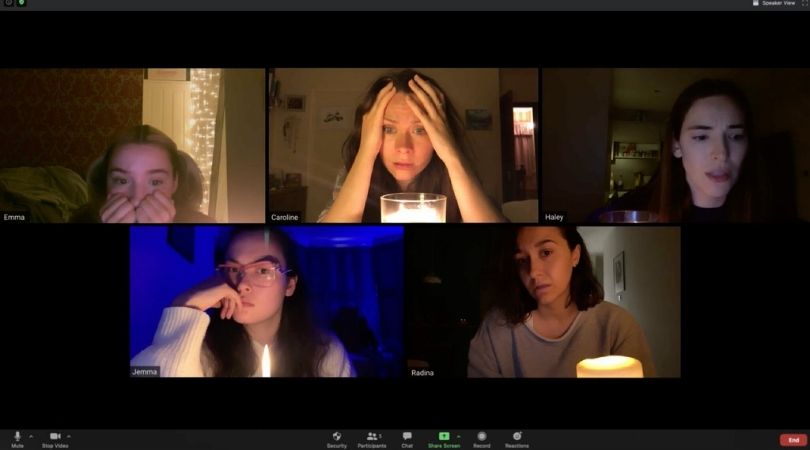 Director: Rob Savage
Writer: Gemma Hurley, Rob Savage, and Jed Shepherd
Stars: Haley Bishop, Jemma Moore, Emma Louise Webb
"Six friends hire a medium to hold a seance via Zoom during lockdown, but they get far more than they bargained for as things quickly go wrong."
1. The Invisible Man
Director: Leigh Whannell
Writer: Leigh Whannell
Stars:  Elisabeth Moss, Oliver Jackson-Cohen, Harriet Dyer
"When Cecilia's abusive ex takes his own life and leaves her his fortune, she suspects his death was a hoax. As a series of coincidences turn lethal, Cecilia works to prove that she is being hunted by someone nobody can see."
---
The Wretched, Relic, Antebellum, and The Beach House
Synopses for the movies on the Top Horror Movies of 2020 were taken directly from IMDb.com.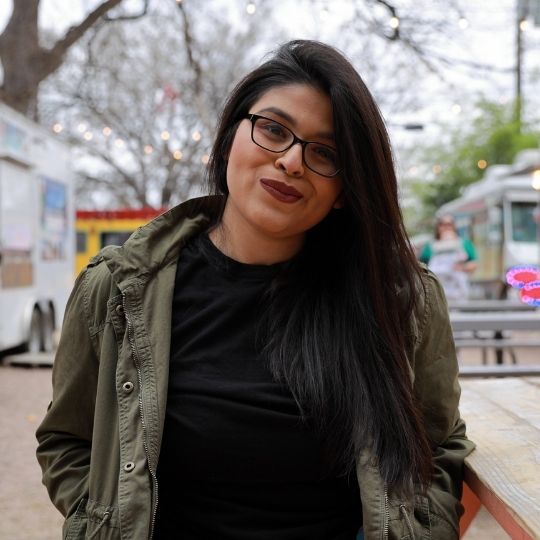 Kate Sánchez is the Founder and Editor-in-Chief of But Why Tho? A Geek Community. There, she coordinates film, television, anime, and manga coverage. Kate is also a freelance journalist writing features on video games, anime, and film. Her focus as a critic is championing animation and international films and television series for inclusion in awards cycles.