Reading Time:
6
minutes
We're wrapping up 2020 with an emphatic celebration of our favorite media of the year. From games and anime to this list of comics, we want to take time to celebrate the things that brought us joy during a very difficult year that brought challenges that we couldn't have thought of. When you think back on the year comics have had, it hasn't been easy. With publishing coming to a complete stop, New Comic Book Day splitting between Tuesday and Wednesday, and of course the new rise of digital-first issues, there was a lot of change this year. But our Top Comics of 2020 show that comics are still here and still bringing us stories of mutants, future planets, horrific towns, and a whole lot of metal.
Our Top Comics of 2020 list contains series that have run in 2020 but didn't necessarily begin this year. It also excludes one-shots but features series that have three or more issues out currently, with no restriction on publisher size. Additionally, this list was put together by our writing staff submitting their ranked choices and then pulling together the top picks. So, jump into our Top Comics of 2020 below: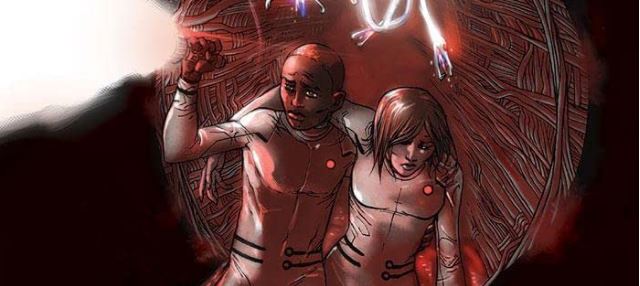 Creative Team: Charles Soule, Scott Snyder, Giuseppe Camuncoli, Leonardo Marcello Grassi, Matt Wilson, and Crank!
Publisher: Image Comics
"Journey into the near future, and an unknown nation that was once the United States of America—a land that's become shrouded in mystery after walling itself off from the rest of the world without explanation over thirty years ago. When a team seeking a cure for a global pandemic breaches U.S. borders, they quickly find themselves in a struggle to survive this strange and deadly lost continent!"
Creative Team: Carmen Maria Machado, Dani, Tamra Bonvillain, and Steve Wands
Publisher: Hill House Comics – DC Comics
"The Low Low Woods explores body horror down paths yet unexplored in comics. It will leave readers searching for their way back home and terrified of what they find changed upon their return."

Creative Team: Skottie Young, Jorge Corona, Jean-Francois Beaulieu, and Nate Piekos
Publisher: Image Comics
"The lands between the coasts are vast, slow to change, and full of hidden magics. Mistakes have been made, and in this NEW ONGOING SERIES, an unwitting adventurer searches for answers to quell a coming storm that knows his name…The tale of Abel, a young boy who must navigate an old land in order to reconcile his family's history."
Creative Team: Tyler Bleszinski, Brandon M. Easton, Cohen Edenfield, Kate Leth, Sam Maggs, Andrew Griffith, Alex Milne, Livio Ramondelli, Umi Miyao, Tom B. Long, Val Lopez, and Jake Wood
Publisher: IDW Publishing
"Cybertron, a planet of vast beauty and extraordinary cities, wasn't always so perfect. After the War Against the Threefold Spark, Cybertron was decimated, and new bots—the Constructicons—emerged to help rebuild it grander and more amazing than ever before. But where are these bots now? Why have they been erased from Cybertron's history? And what are they planning to do about it?"
6. Marauders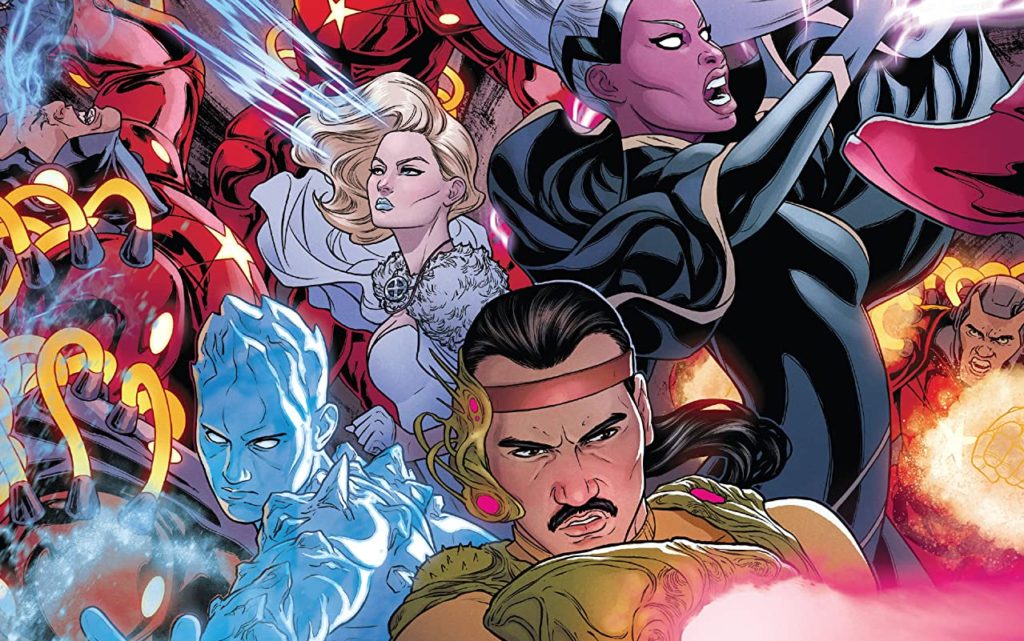 Creative Team: Gerry Duggan, Vita Ayala, Benjamin Percy, Matteo Lolli, Mario del Pennino, Stefano Caselli, Elisabetta D'Amico, Erick Arciniega, and Edgar Delgado
Publisher: Marvel Comics
"Mutantkind has begun a glorious new era on Krakoa, but some nations' human authorities are preventing mutants from escaping to this new homeland. Which is where Captain Kate Pryde and her high-seas allies come in! Funded by Emma Frost and the Hellfire Trading Company, Kate and her crew of Storm, Pyro, Bishop and Iceman sail the seven seas to liberate their fellow mutants – as the Marauders! But the real cutthroats are back home in the Hellfire Club's Inner Circle, where Sebastian Shaw has recruited a new Black Bishop to aid in his machinations against the Club's two queens. As tensions rise, Kate's crew finds itself caught in the dead center of the Battle of Madripoor! Can the Marauders avoid being made to walk the plank?"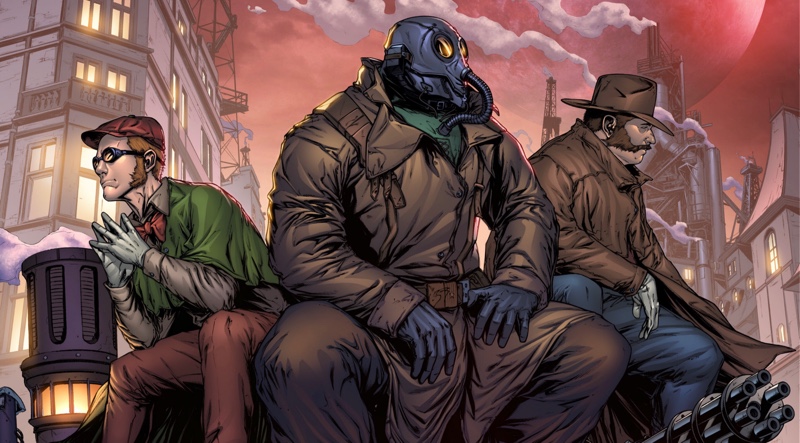 Creative Team: Bob Salley, Stan Yak, Robert Nugent, and Justin Birch
Publisher: Source Point Press
"In this Dieselpunk post-WWI mini-series, two men come home from the war-scarred and forgotten. One man is looking for redemption as the other looks for revenge. Both are on a collision course toward each other and nothing can stop them."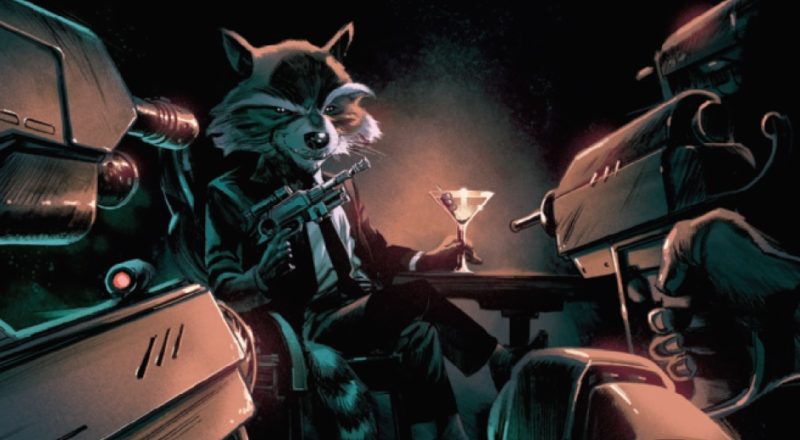 Creative Team: Al Ewing, Marcio Takara, Federico Blee, and Cory Petit
Publisher: Marvel Comics
"Once, they were a team of misfits. Now they're a family, and they've earned their peace. But the universe is not a peaceful place — and it's only getting worse. The Great Empires are in turmoil. The rule of law is dead. And amidst the chaos, the Gods of Olympus have returned — harbingers of a new age of war, reborn to burn their mark on the stars themselves. Someone has to guard the galaxy – but who will accept the mission? And will they survive it?"
Creative Team: Donny Cates, Iban Coello, Ryan Stegman, Luke Ross, Juan Gedeon, Jesus Aburtov, and VC's Clayton Cowles
Publisher: Marvel Comics
"An ancient and primordial evil has surfaced beneath the streets of New York. With it, something equally disturbing has been awakened in Venom, that most wicked of web-slingers! The symbiote may still be a lethal protector of innocents in New York, but this never-before-seen threat may force Venom to relinquish everything it holds dear — including its human host, Eddie Brock! Eddie and the symbiote summon the strength to defend New York against the most powerful foe they've ever faced, but one more thing stands in their way: Miles Morales, the newest Spider-Man! And relations between Eddie and the symbiote become ever more strained when new questions about the creature and its otherworldly origins come to light!"
2. X-Men
Creative Team: Jonathan Hickman, Mahmud Asrar, Sunny Gho, Vc Clayton Cowles, Mahmud Asrar, Leinil Francis Yu, Rain Beredo
Publisher: Marvel Comics
"The X-Men face a whole new world of possibility! Mastermind Jonathan Hickman and superstar artist Leinil Francis Yu kick off this uncanny new era with a celebration of family as Cyclops, Marvel Girl and their extended clan make a Summer House for themselves — on the moon! But when an island full of unspeakable horrors appears on the horizon, the X-Men have their work cut out for them keeping their new homeland of Krakoa safe! As Earth comes to terms with the X-Men's new world order, the mutant nation's leaders attend an economic forum to show the humans what real power looks like. Plus: A trip to the Savage Land, an old nemesis returns and Mystique goes to extraordinary lengths to get what she wants!"
Creative Team: Scott Snyder, Greg Capullo, Jonathan Glapion, FCO Plascencia, and Tom Napolitano.
Publisher: DC Comics
"The legendary team behind Dark Nights: Metal and Batman: Last Knight on Earth take center stage and reunite for one last tour. When the Earth is enveloped by the Dark Multiverse, the Justice League is at the mercy of the Batman Who Laughs. Humanity struggles to survive in a hellish landscape twisted beyond recognition, while Batman, Wonder Woman, and Superman have all been separated and fight to survive. Unleash the beast and let the headbanging begin!"
---
With phenomenal stories out this year,  Transformers, Suicide Squad, Skulldigger + Skeleton boy, Amongst Us, and Cyberpunk 2077: Trauma Team just missed the top 10. Did your favorites make the Top Comics of 2020 list? Let us know on social media.
Synopsis for Top Comics of 2020 come directly from ComiXology or publisher websites and creative teams reflect those who worked on the series in 2020.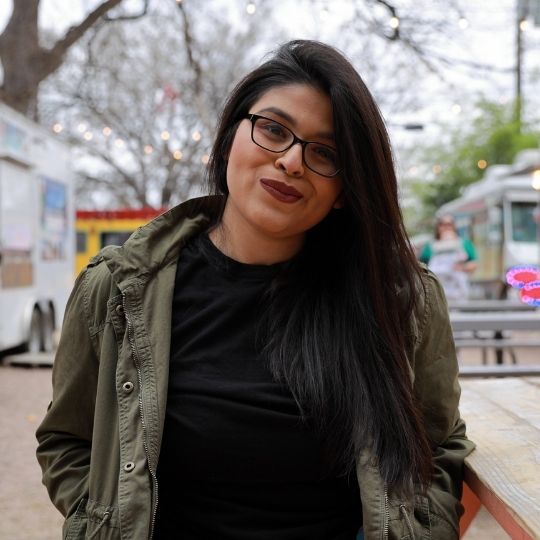 Kate Sánchez is the Founder and Editor-in-Chief of But Why Tho? A Geek Community. There, she coordinates film, television, anime, and manga coverage. Kate is also a freelance journalist writing features on video games, anime, and film. Her focus as a critic is championing animation and international films and television series for inclusion in awards cycles.