This year may not have been the best on a lot of fronts, but when it came to anime, 2020 was filled with amazing productions and originals across all streaming platforms. Netflix came in like a dark horse and released stunningly beautiful production with studios MAPPA, Orange, and Powerhouse Animation to name a few. Crunchyroll expanded its original line-up with a partnership with WEBTOON. And Funimation kept hitting with its revival of a classic. So, when it comes to the Top Anime of 2020, there were a lot to choose to from.
To wrap up a year of anime, we asked the But Why Tho? writing staff and editors to rank their top anime of 2020. Taking the rankings and the number of times the anime appeared across the lists, we came up with our top 10 anime across genre, platform, and country. So, settle in and check out our Top Anime of 2020 below:
Studio: Orange
Where to watch: Netflix
"In a world where beasts coexist, a gentle wolf awakens to his predatory urges as his schoolmates deal with a murder in their midst."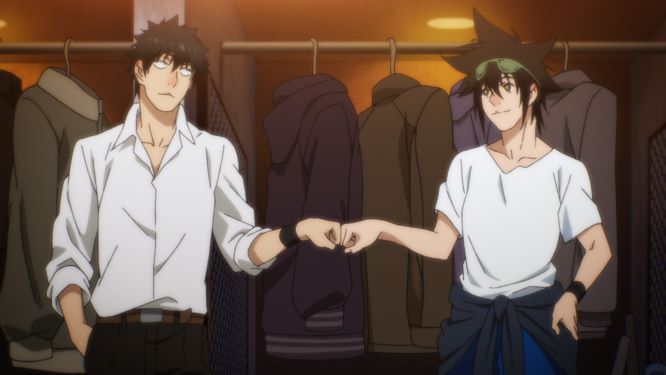 Studio: MAPPA
Where to watch: Crunchyroll
"Jin Mori has proclaimed himself the strongest high schooler. His life changes when he's invited to participate in "God of High School," a tournament to determine the strongest high schooler of all. He's told that if he wins, any wish he makes will be granted… All the participants are powerful contenders who fight their hardest for their own wishes. What awaits them at the end of the tournament? A chaotic battle between unbelievably strong high school students is about to begin!"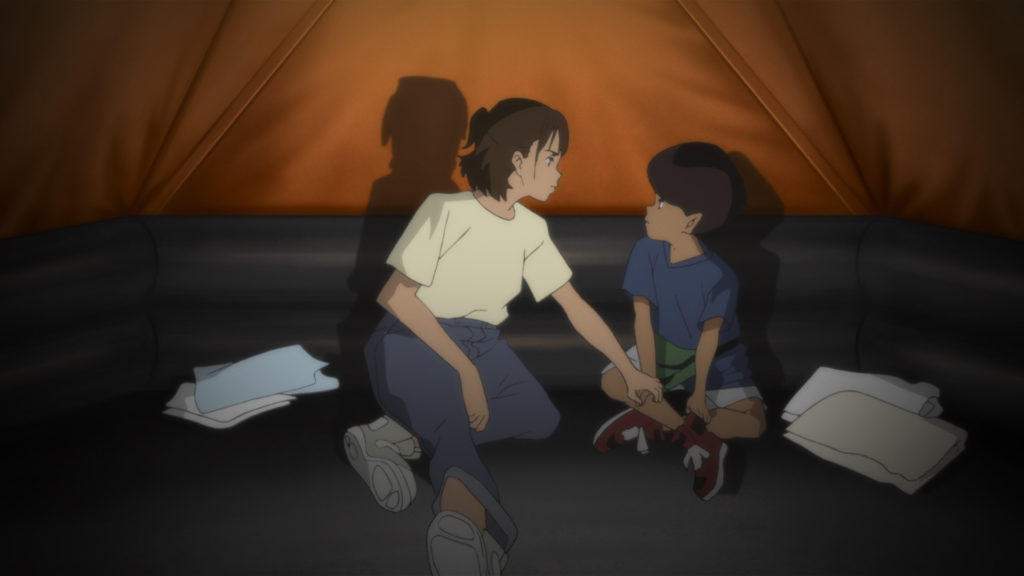 Studio: Science Saru
Where to watch: Netflix
"A family is put to the test when a series of massive earthquakes throw Japan into total mayhem."
Studio: MAPPA
Where to watch: Netflix
"The show tells the story about Caiman, an amnesic man disfigured by magic, who tries to recover both his original face and memories about his past."
6. Fruits Basket (Season 2)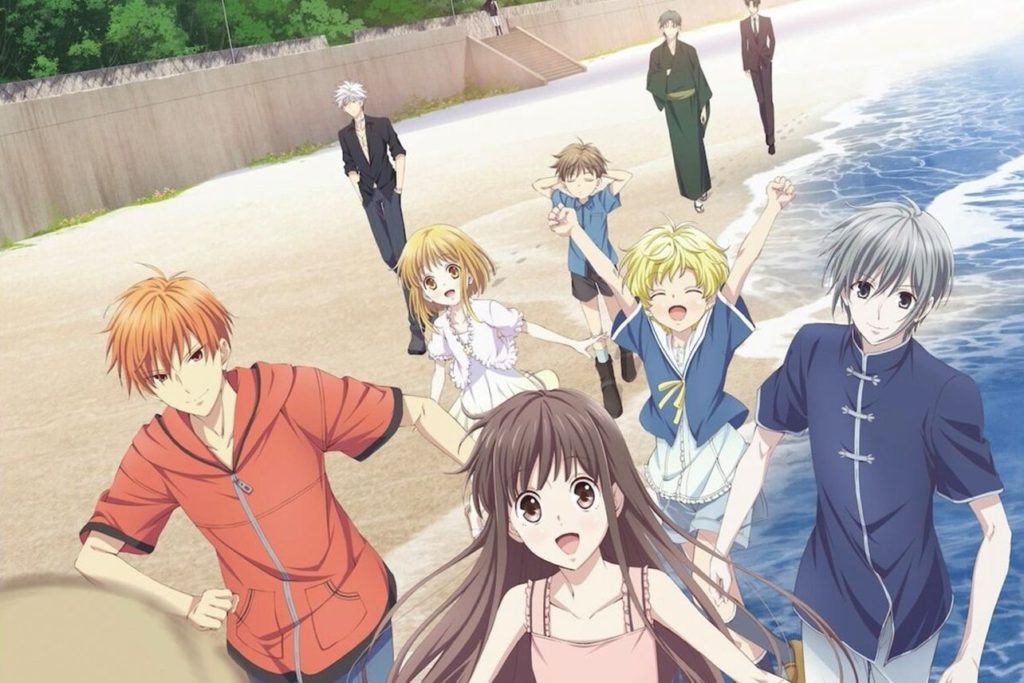 Studio: TMS Entertainment
Where to watch: Funimation, Hulu
"A year has passed since Tooru Honda began living in the Souma residence, and she has since created stronger relationships with its inhabitants Shigure, Kyou, and Yuki. She has also grown closer to the rest of the Souma family and has become familiar with their ancestral secret, having helped them with many of their personal issues. The closer Tooru gets, however, the more she begins to realize that their secret holds a darker truth than she first presumed."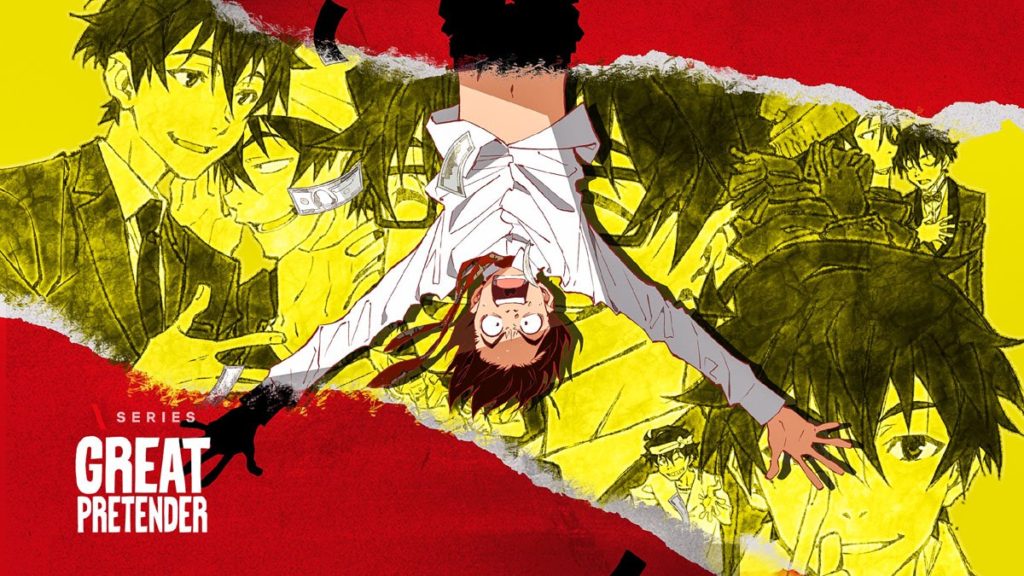 Studio: Studio Wit
Where to watch: Netflix
"Makoto Edamura, supposedly Japan's greatest swindler, gets more than he bargained for when he tries to con real world-class crook Laurent Thierry."
Studio: Powerhouse Animation
Where to watch: Netflix
"Chronicles the illegitimate son of Zeus, a young man tasked with saving heaven and earth despite the interference of a vengeful goddess and her monstrous forces."
Studio: Powerhouse Animation
Where to watch: Netflix
"Over the previous seasons, Trevor Belmont has made friends with Dracula's son, Adrian Tepes, the Alucard, and Sypha Belnades. The trio formed a group that took pop culture by storm. But, at the end of Season 2, we saw Alucard stay behind, as Sypha and Trevor traveled forward, looking to be in their own story, and kill more than a few night creatures along the way. Now, in Castlevania Season 3, Dracula may be dead, but humanity is still in trouble."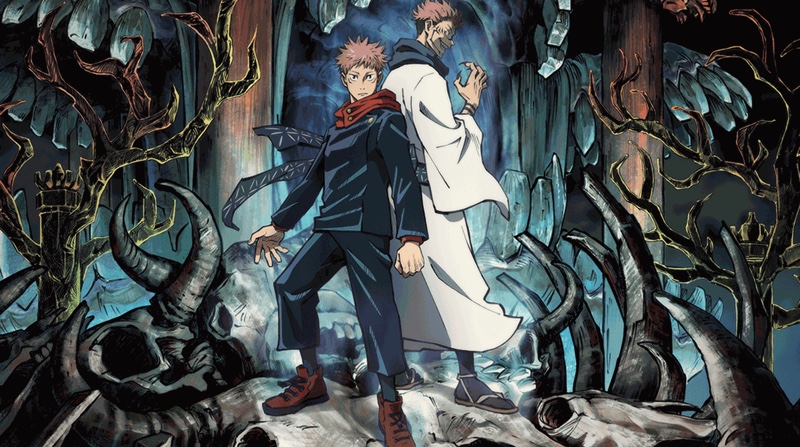 Studio: MAPPA
Where to watch: Crunchyroll
"Itadori Yuuji is a boy with tremendous physical strength, though he lives a completely ordinary high school life. One day, to save a classmate who has been attacked by curses, he eats the finger of Ryomen Sukuna, taking the curse into his own soul. From then on, he shares one body with Ryomen Sukuna. Guided by the most powerful of sorcerers, Gojou Satoru, Itadori is admitted to Tokyo Metropolitan Jujutsu Technical High School, an organization that fights the curses… and thus begins the heroic tale of a boy who became a curse to exorcise a curse, a life from which he could never turn back."
Studio: BONES
Where to watch: Funimation, Hulu, Crunchyroll
"Izuku has dreamt of being a hero all his life—a lofty goal for anyone, but especially challenging for a kid with no superpowers. That's right, in a world where eighty percent of the population has some kind of super-powered "quirk," Izuku was unlucky enough to be born completely normal. But that's not enough to stop him from enrolling in one of the world's most prestigious hero academies."
---
With so many strong titles in the anime world right now, here were a few of the honorable mentions that just missed the list: Millionaire Detective: Balance Unlimited, Tower of God, My Next Life as a Villainess (All Routes Lead to Doom), Toilet Bound Hanako-kun, and No Guns Life (season 2). Did your favorites make the Top Anime of 2020 list? Did we leave one off? Let us know on social media.
Synopsis for series on the Top Anime of 2020 list come from show descriptions on respective platforms and indexes.