Reading Time:
4
minutes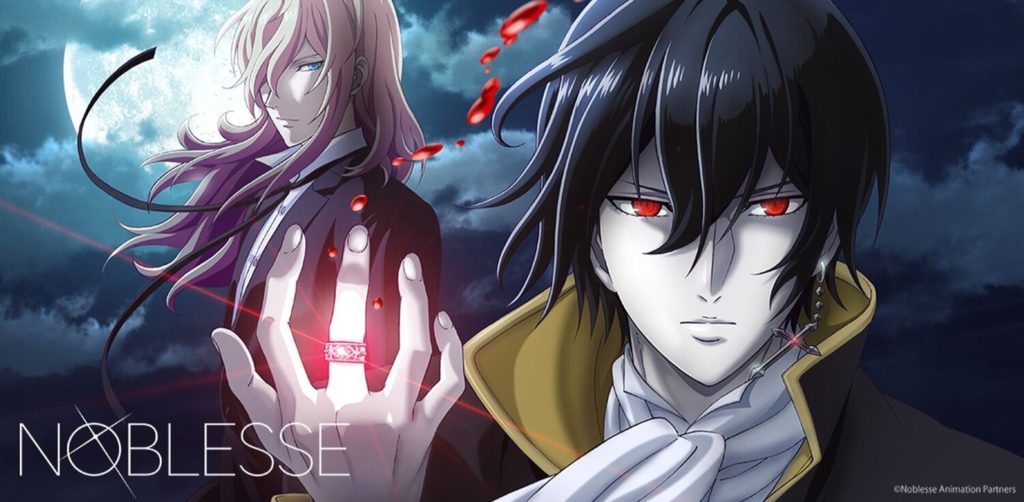 At Virtual Crunchyroll Expo on Sunday, Crunchyroll Originals hosted a panel with some of the creative team behind the upcoming anime Noblesse. The anime, from Production I.G., is based on the Korean webtoon of the same name that recently concluded its 11-year run in 2019. At the Noblesse panel, the anime's synopsis was given as follows:
"Raizel awakens from his 820-year slumber. He holds the special title of Noblesse, a pureblooded noble, and protector of all other nobles. In an attempt to protect Raizel, his servant Frankenstein enrolls him at Ye Ran High School, where Raizel learns the simple yet quotidian routines of human world through his classmates. However, The Union, a secret society plotting to take over the world, dispatches modified humans and gradually encroaches on Raizel's life, causing him to wield his mighty power to protect those around him. After 820 years of intrigue, the secrets behind his slumber are finally revealed, and Raizel's absolute protection as Noblesse begins."
Director Yatsutaka Yamamoto, and voice actors Tarusuke Shingaki and Daisuke Hirakawa, shared their process into adapting the manwha into an anime as well as their favorite parts about the characters and story. Noblesse was adapted into a short OVA (original video animation) back in 2016 to market the webtoon. Both Shingaki and Hirakawa were a part of that project, but Yamamoto was brought on afterward for the new anime. "I feel like I basically got to make the series I wanted to make with this," Yamamoto said.
The three weren't familiar with the webtoon before getting involved in the project, but read it shortly after being brought on board. "At the time, LINE Webtoon wasn't that big of a deal yet in Japan," said Yamamoto. After reading the webtoon, Raizel's character really stood out to him: "There's a real sense of 'gap moe' to his character." (NOTE: "gap moe" refers to when a character does something completely contradictory to what their usual habits/personality/character/appearance dictates.) He also said that while the action scenes were notable, he hoped that the audience also takes notice of the more casual daily life scenes, and the omake theaters at the end of each episode
Yamamoto also discussed the differences between adapting Noblesse, a Korean manhwa, versus a Japanese manga: "In most cases when we adapt Japanese manga into anime, especially recently, we get asked not to deviate from the manga too much. But for this project, it's a pretty long series, and we're animating two parts of the story in the anime. But if we went exactly as the manhwa goes we'd have to end in the middle of one of the exciting parts." Readers of the webtoon can expect some differences when seeing such a long story covered in a shorter amount of episodes. He said the manhwa side was okay with the team changing things up in order to end things neatly.
Shingaki, who voices Raizel, and Hirakawa, who voices Frankenstein, both had to agree on the director's assessment of the main character. They frequently commented on how "cute" Raizel was, as he discovers the technological advancements of humanity such as cell phones and ramen amid the action sequences. Raizel is quiet, and the actors laugh at how Shingaki would have to adlib sounds during rehearsals to try to convey the character's emotions. Hirakawa says he leaned into the ensemble element of the show in rehearsals, specifically for the more gag oriented scenes: "I think we kept trying to figure out just how far they'd let us go…people like us want to keep pushing."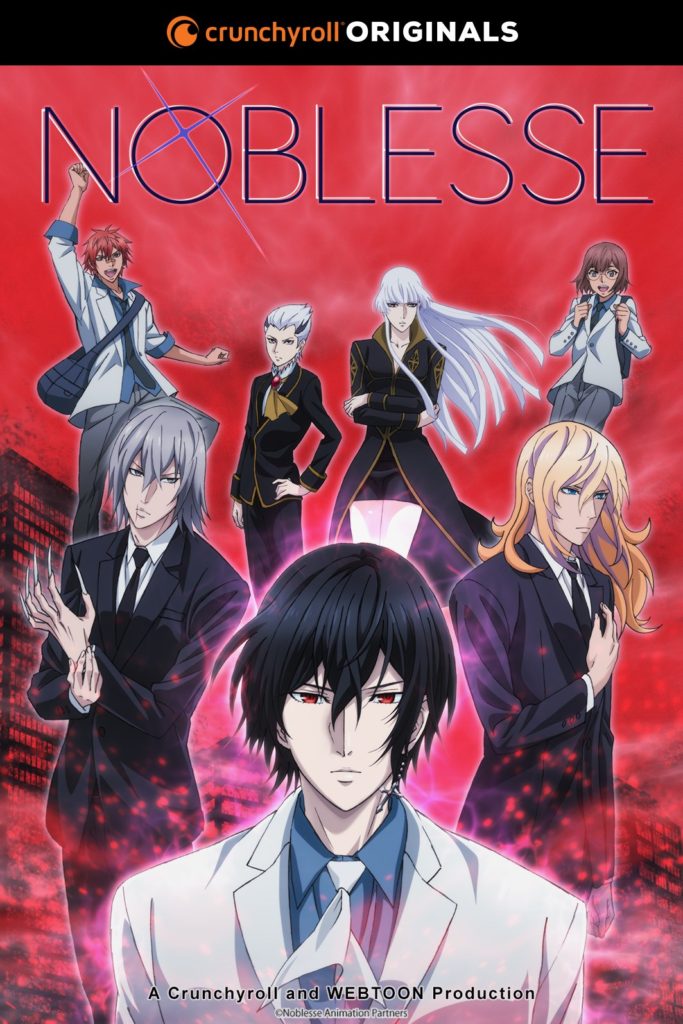 Some fun was also to be had when the actors were asked if they shared anything in common with their characters. "We both like ramen. I mean, what else is there? He's too perfect," Shingaki laughed, although he followed up with sharing the desire to help people with Raizel. Yamamoto also reminded the actor that he and Raizel share a poor sense of direction.
"Similarities with Frankenstein? We are completely different in every possible way," Hirakawa responded, earning laughs from the other two. "But, just like Frankenstein respects Raizel, I also love and respect Tarusuke-kun."
"Thank you very much. I'm honored. You just admitted that on a public panel," Shingaki replied.
The anime will feature an opening theme by Kim Jae-joong, and an ending theme by K-pop group OH MY GIRL. Both artists recorded their respective tracks in Korean, Japanese and English, and sent video messages expressing their hope that international fans would enjoy them.
Finally, the panel closed out with a live drawing and interview with the original webtoon creators. Writer Jeho Son discussed how there was less of a core inspiration for the series, but more that he drew inspiration from people around him. He also gave nod to his working relationship with artist Kwangsu Lee. They tend to not speak to each other and focus on their own work in the studio, which Son said is a testament to the amount of trust they have in each other. Son's favorite character is Raizel, however he said: "To be honest, if I could choose more, I would choose to favor all the antagonists."
Lee echoed many of Son's sentiments. He also discussed the art style of the original comic and his approach to it: "The webcomic, Noblesse, in itself is very luxurious aristocratic and elegant." One of his favorite episodes from the anime is also one of his favorite episodes of the webcomic, and he looks forward to viewers' reactions.
While the original webtoon has concluded, the story did not end. Both creators assured readers to be patient and look forward to their next project. They are very grateful to the many readers who have been following this whole time.
"When I receive mail from readers who were once elementary schoolers, that are now university students, adults, or even parents, I felt encouraged enough to keep updating the webcomic," Son said.
Noblesse will stream on Crunchyroll October 6th. A sneak peak of five minutes of the anime was shared and can be watched here from the Noblesse panel.