Reading Time:
5
minutes
The virtual DC FanDome event took place yesterday and covered the whole of DC Comics. From comic books to video games and even movies, fans got a chance to see the future of their favorite heroes. The 24-hour event was live-streamed on the official DC FanDome website.
Wonder Woman 1984
The event kicked off with a panel dedicated to Wonder Woman 1984. Director/co-writer Patty Jenkins was in attendance, alongside star Gal Gadot. A new trailer for the film debuted, featuring the villainous Max Lord (Pedro Pascal) granting the world their greatest desire. The trailer also featured a look at the Amazonian challenge on Themiscyra and Kristen Wiig's Cheetah (in human and animal form.) The film is still scheduled for an October 2 release this year.
The panel also featured a surprise appearance from Lynda Carter, who unveiled the 80th-anniversary logo for Wonder Woman; said anniversary takes place next year.
Batman: Gotham Knights
Next up was Gotham Knights, developed by WB Games Montreal. The game takes place after Batman's apparent death; in the Dark Knight's absence his allies step up to protect Gotham City. In the process, they battle multiple enemies including the  Court of Owls. It will be available to play next year.
Players will take control of Nightwing, Robin (Tim Drake), Red Hood (Jason Todd), and Batgirl (Barbara Gordon). They can also play solo or use a co-op mode.
The Flash (2022)
The Flash film has had a rocky road, with several writers and directors departing the project. However, the film finally seems to be on track with Andy Muschetti (It, It: Chapter Two) and Christina Dodson (Birds of Prey) serving as director and screenwriter respectively. The film will feature Barry Allen (Ezra Miller) traveling through alternate realities; in the process he encounters alternate versions of DC heroes including Batman (both Michael Keaton and Ben Affleck). Concept art for the film features a sleeker costume for the Scarlet Speedster. It will speed into theaters on June 3, 2022.
The Suicide Squad
Writer/director James Gunn had a panel for The Suicide Squad, alongside all of the cast members. The cast includes Margot Robbie as Harley Quinn, Idris Elba as Bloodsport, Peter Capaldi as the Thinker, Steve Agee as King Shark, and John Cena as Peacemaker. Gunn compared his film to a 70's era war thriller and said that John Ostrander's run on the title helped influence the story he wanted to tell. Returning from the 2016 film are Joel Kinnaman as Rick Flag, Viola Davis as Amanda Waller, and Jai Courtney as Captain Boomerang. The Suicide Squad will be deployed into theaters on August 6, 2021.
Milestone Returns
Perhaps the biggest news of the event for me was that Milestone Media was returning! I've had a deep connection with Static, and the news that he would be returning to comics was a big deal indeed. Prolific writer Reginald Hudlin also said discussions were being held about a Static Shock movie; I just about fainted on the spot. Given the success of Black Panther and Spider-Man: Into The Spider-Verse, it was only a matter of time.
Milestone will start rolling out its new titles in February 2021.
Black Adam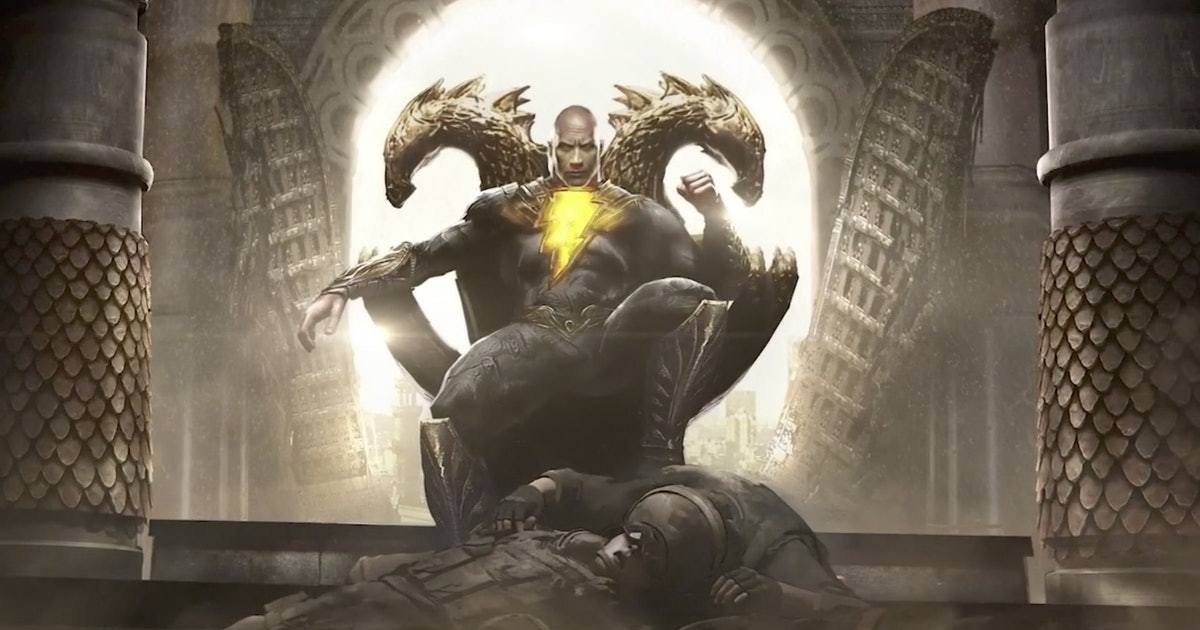 Dwayne Johnson had a panel to discuss Black Adam, which will land in theaters on December 22, 2021. The film features Johnson as Teth-Adam, who gains magical powers from the wizard Shazam (Djimon Honsou). Adam uses his powers to rule the nation of Khandaq, but is imprisoned by Shazam; he awakens in the present day and battles the Justice Society of America. The JSA's membership consists of Doctor Fate, Hawkman, Cyclone, and Atom-Smasher (Noah Centineo).
Suicide Squad: Kill The Justice League
Rocksteady Studios (Batman: Arkham Trilogy) showed off their new game Suicide Squad: Kill the Justice League. The game trailer featured Deadshot, Harley Quinn, King Shark, and Captain Boomerang fighting off an alien invasion in Metropolis. Deadshot utilized a jet pack in addition to his wrist-mounted pistols and sniper rifle; Boomerang has a shotgun and can use short bursts of super speed like his rival, The Flash; and King Shark carries a massive Gatling gun. The trailer ends with the Squad encountering a brainwashed Superman. The game will be available in 2022.
The Batman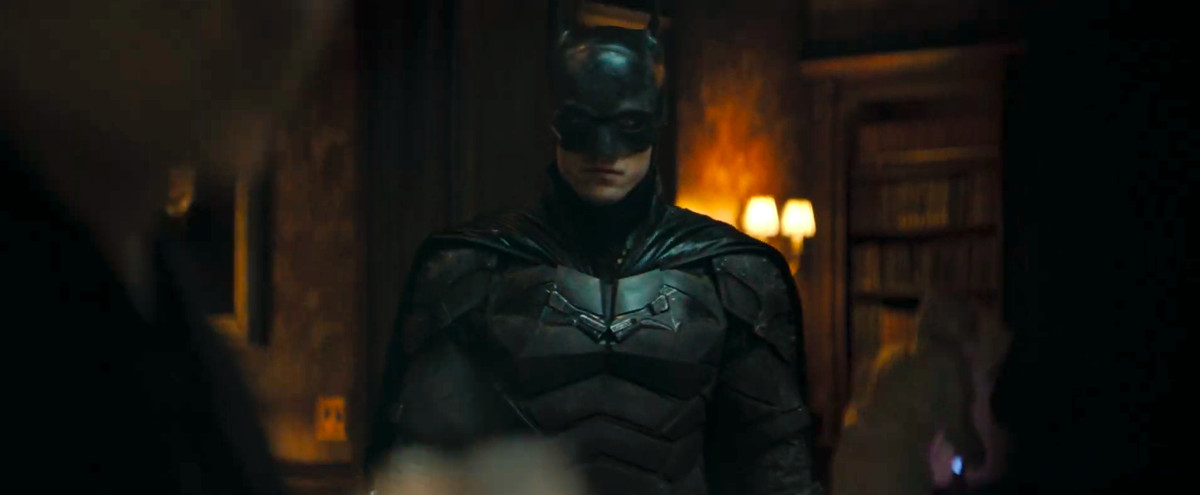 The final panel centered on The Batman, directed and co-written by Matt Reeves and starring Robert Pattinson as the Dark Knight. Reeves described his "very flawed, very human" take on Batman, citing Chinatown and Taxi Driver as influences. The official trailer for the film pits Pattinson's Batman against the Riddler (Paul Dano); there were also glimpses of James Gordon (Jeffery Wright), Catwoman (Zoe Kravitz), and the Penguin (Colin Farrell). Perhaps the biggest moment came when a thug sneered "who the hell are you?" at Batman. The Dark Knight delivered a speedy and brutal beatdown, then growled in response, "I'm vengeance." Pattinson also looks appropriately haunted, still sporting the blurred eye makeup from his cowl.
---
Even though it was a virtual event, DC FanDome managed to stir up hype for upcoming films and had fans talking. The COVID-19 (coronavirus) pandemic has led to restructuring how events work; between this and [email protected], I wouldn't be surprised if more events go fully virtual or utilize a mix of virtual and in-person content for future events. DC FanDome set the bar.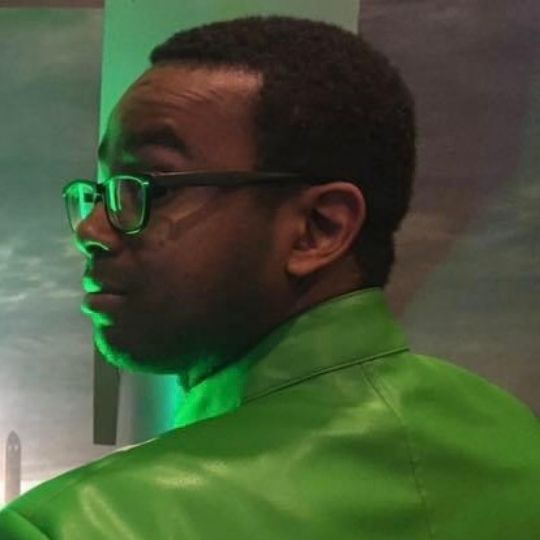 Born and raised in Texas, Collier "CJ" Jennings was introduced to geekdom at an early age by his father, who showed him Ultraman and Star Trek: The Next Generation. On his thirteenth birthday, he received a copy of Giant Size X-Men #1 and dove head first into the realm of pop culture, never looking back. His hobbies include: writing screenplays and essays, watching movies and television, card games/RPG's, and cooking. He currently resides in Seattle.