Reading Time:
4
minutes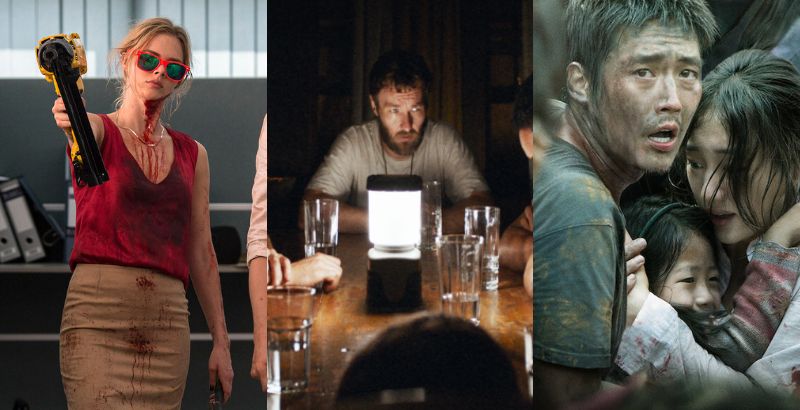 I love horror. It's fun, it's gory, but most importantly it helps audiences unpack their fears and frustrations. For some reason, when I'm home alone, I enjoy watching home invasion horror. Do they scare me more because I'm alone? Yes, but they also help me map my fears onto a story that doesn't impact me. It's because of this that many like me have been leaning on infection horror movies amid the COVD-19 pandemic. With more people going into quarantine, highly questionable leadership, and panic buying that has put a strain on our resources, the world is scary. But, mapping the very real fears we have about our current world onto infection horror movies have become a coping mechanism for many genre fans.
Now, while zombie horror is infection horror, not every film under the infection horror genre falls into the former. This quick list of 10 infection horror movies contains films that I've watched and plan to watch to help deal with my fears. All of these films deal with spread, containment, and more largely how humans deal with social relationships when contamination is involved. Some are bleak and others have a message of community.
Flu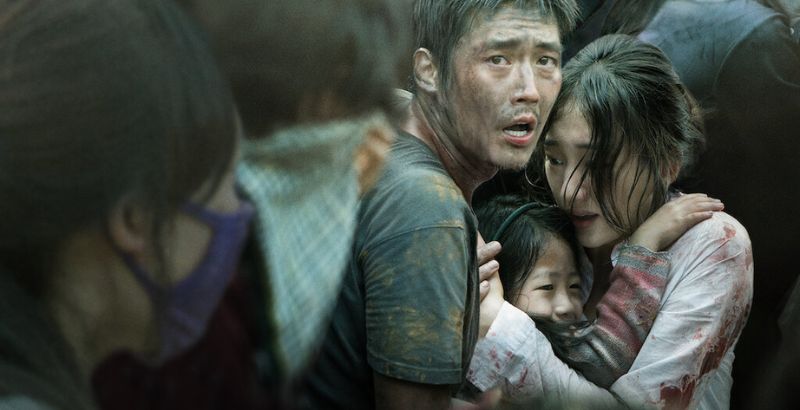 Director: Sung-su Kim
Writers: Young-jong Lee (screenplay), Sung-soo Kim (screenplay)
Stars: Hyuk Jang, Soo Ae, Roxanne Aparicio
Chaos ensues when a lethal, airborne virus infects the population of a South Korean city less than 20 kilometers from Seoul.
Currently Available on Amazon Prime
Contagion
Director: Steven Soderbergh
Writer: Scott Z. Burns
Stars: Matt Damon, Kate Winslet, Jude Law
Healthcare professionals, government officials, and everyday people find themselves in the midst of a worldwide epidemic as the CDC works to find a cure.
Currently available on Cinemax
Directors: Jaume Balagueró, Paco Plaza
Writers: Jaume Balagueró (screenplay), Luiso Berdejo (screenplay)
Stars: Manuela Velasco, Ferran Terraza, Jorge-Yamam Serrano
A television reporter and cameraman follow emergency workers into a dark apartment building and are quickly locked inside with something terrifying.
Currently available on VoD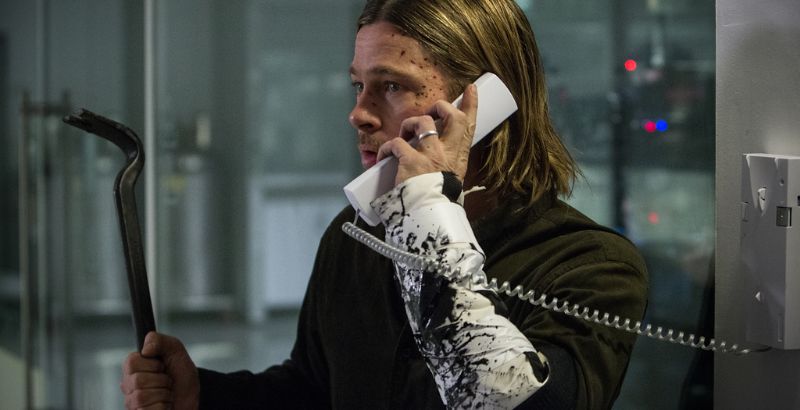 Director: Marc Forster
Writers: Matthew Michael Carnahan (screenplay), Drew Goddard (screenplay)
Stars: Brad Pitt, Mireille Enos, Daniella Kertesz
Former United Nations employee Gerry Lane traverses the world in a race against time to stop a zombie pandemic that is toppling armies and governments and threatens to destroy humanity itself.
Currently available on VoD
Pontypool
Director: Bruce McDonald
Writers: Tony Burgess, Tony Burgess (novel)
Stars: Stephen McHattie, Lisa Houle, Georgina Reilly
A radio host interprets the possible outbreak of a deadly virus which infects the small Ontario town he is stationed in.
Currently available on VoD via iTunes
It Comes at Night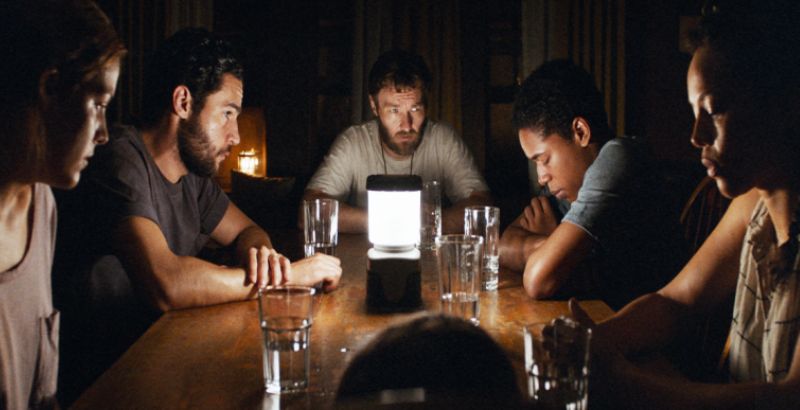 Director: Trey Edward Shults
Writer: Trey Edward Shults
Stars: Joel Edgerton, Christopher Abbott, Carmen Ejogo
Secure within a desolate home as an unnatural threat terrorizes the world, a man has established a tenuous domestic order with his wife and son. Then a desperate young family arrives seeking refuge.
Currently available on VoD
Cabin Fever
Director: Eli Roth
Writers: Eli Roth, Randy Pearlstein
Stars: Jordan Ladd, Rider Strong, James DeBello
Five college graduates rent a cabin in the woods and begin to fall victim to a horrifying flesh-eating virus, which attracts the unwanted attention of the homicidal locals.
Currently available on VoD
Containment (2015)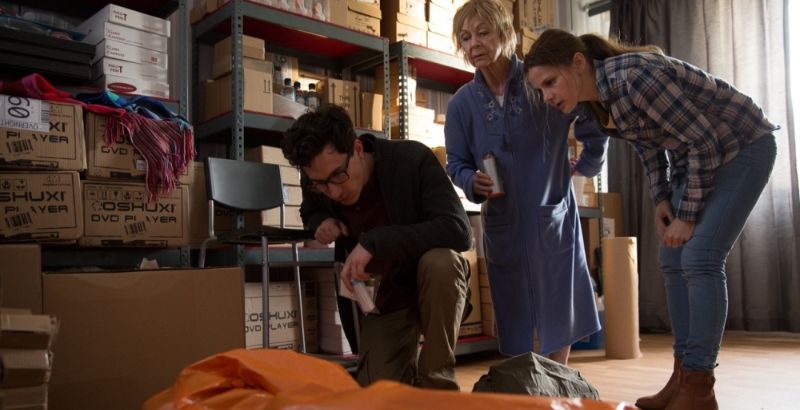 Director: Neil Mcenery-West
Writers: David Lemon (screenplay), David Lemon
Stars: Louise Brealey, Billy Postlethwaite, Sheila Reid
What happens when an epidemic breaks out, but you're kept in the dark? Anything can happen. Slowly the residents realize that they will all die unless they come together.
Currently Available on Amazon Prime
The Bar
Director: Álex de la Iglesia
Writers: Jorge Guerricaechevarría, Álex de la Iglesia
Stars: Blanca Suárez, Mario Casas, Carmen Machi
In bustling downtown Madrid, a loud gunshot and two mysterious deaths trap a motley assortment of common urbanites in a decrepit central bar while paranoia and suspicion force the terrified regulars to turn on each other.
Currently available on Netflix
Director: Joe Lynch
Writer: Matias Caruso
Stars: Steven Yeun, Samara Weaving, Steven Brand
A virus spreads through an office complex causing white-collar workers to act out their worst impulses.
Currently available on Shudder – Grab a subscription with our Affiliate Link
---
When it comes to horror, we can use it to help get through the dark times. While it may seem like the opposite of what we should be watching when we're already scared, films like these can be an escape from what you're worried about in the world by letting us watch others struggle, some overcome, and all of them not be you.
Synopsis and information for 10 Infection Horror Movies to Lean On In These Trying Times are from IMDb.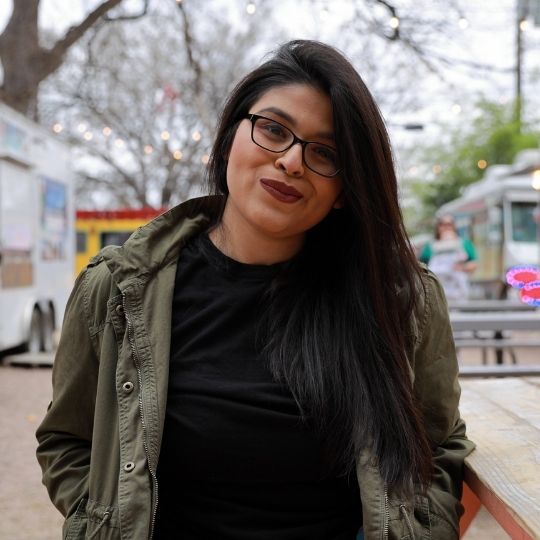 Kate Sánchez is the Founder and Editor-in-Chief of But Why Tho? A Geek Community. There, she coordinates film, television, anime, and manga coverage. Kate is also a freelance journalist writing features on video games, anime, and film. Her focus as a critic is championing animation and international films and television series for inclusion in awards cycles.