Reading Time:
3
minutes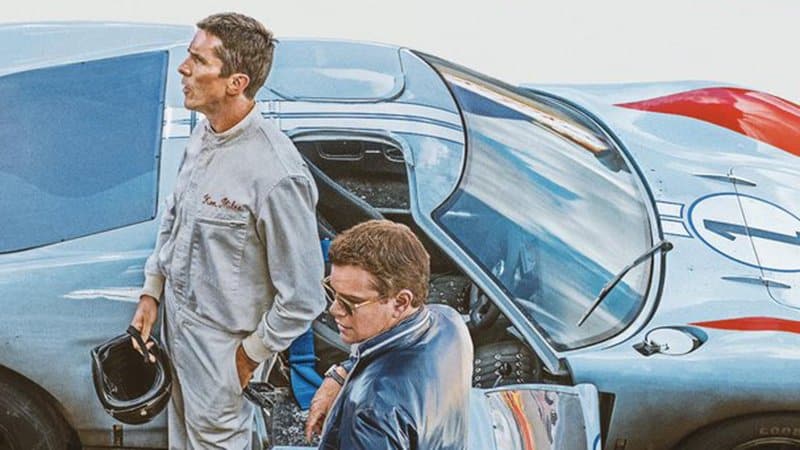 Ford V Ferrari, directed by James Mangold (Logan, 3:10 To Yuma), focuses on the events leading up to the 24 Hours of Le Mans Race in 1966. After a proposed merger with rival car manufacturer Ferrari goes south, Henry Ford II (Tracy Letts) vows to make a racecar that will defeat Ferrari at Le Mans. To do so, he enlists the help of former racecar driver and automobile designer Carroll Shelby (Matt Damon). In turn, Shelby asks hot-headed driver Ken Miles (Christian Bale) to act as a test driver. While developing what will eventually become the Ford GT40, Shelby and Miles face a number of challenges, including corporate interference from Ford's senior vice president Leo Beebe (Josh Lucas), several technical issues including malfunctioning brakes and engines, and Miles's own volcanic temper.
What sets Ford V Ferrari apart from other racing movies is the fact that it focuses less on the titular rivalry between companies and more on the friendship between Shelby and Miles. This is mostly due to Damon and Bale's layered, compelling performances and the work that screenwriters Jez Butterworth, John-Henry Butterworth, and Jason Keller put into writing scenes between the duo. Damon's slick, almost effortlessly charming performance as Shelby is the perfect contrast to Bale's ill-tempered, maverick turn as Miles.
Perhaps the best example is a scene early on in the film during a racing competition. When Shelby assures potential investors from Porsche that Miles is a "puppy dog", Miles is engaged in a heated argument with an official over the trunk space of his car. The sequence finally ends with Miles grabbing a hammer and violently hammering the door of his trunk to make more space, and then hurling a wrench at Shelby when the other man brings up the Porsche sponsorship (Porsche was a German formed company and Miles, who fought in World War II, had a very low opinion of Germany). There are also several heartfelt scenes, including Miles comforting Shelby after the Le Mans '66 race took an unexpected turn. It's rare for a film to have a male friendship this raw and honest, so kudos to Mangold, Damon, and Bale for making this friendship feel tangible and emotional.
The rest of the cast shines as well. Lett portrays Ford II as a prideful, often spiteful business owner who is determined to make sure that his company is the best. Lucas is appropriately slimy as Beebe, and Caitriona Balfe and Noah Jupe add an extra dash of humanity to the film as Miles's wife Mollie and his son Peter. The surprise performance though belongs to Jon Berenthal as Ford's vice president Lee Iacocca. It's Iaacoca who sets the events of the film in motion, as he hires Shelby and supports him through the film. Berenthal's natural charm and swagger are on full display as he manages to win over nearly everyone he comes into contact with to his way of thinking.
Where Ford V Ferrari really kicks into gear is its racing sequences, particularly the third act which mostly takes place during Le Mans '66. Mangold's tendency to pull in and focus on his actors' faces will make you feel like you're in the driver's seat with Miles and the other drivers. Every crash, every turn, every engine roaring to life has an impact and the audience will stay on the edge of their seats for every minute of it.
The most heart-stopping sequence doesn't even take place during a race. While Miles is testing the latest iteration of the GT40, the brakes stall out, and the car slams into a ditch. A second later it catches fire-with Miles still inside! My jaw dropped and I thought, "They can't kill him off now, right? I know this is based on a real story, but holy shit." Shortly after, Miles did emerge, being sprayed down, but I still nearly had a heart attack. That's how good Mangold is.
Ford V Ferrari is a stellar character drama, driven by a pair of amazing performances and white knuckle racing sequences. I highly recommend watching it, especially in IMAX.
Ford V Ferrari is now playing in theaters everywhere.
Ford V Ferrari
TL;DR
Ford V Ferrari is a stellar character drama, driven by a pair of amazing performances and white knuckle racing sequences. I highly recommend watching it, especially in IMAX.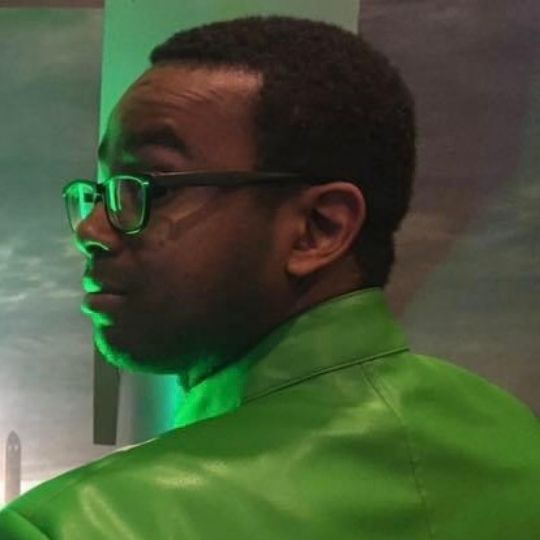 Born and raised in Texas, Collier "CJ" Jennings was introduced to geekdom at an early age by his father, who showed him Ultraman and Star Trek: The Next Generation. On his thirteenth birthday, he received a copy of Giant Size X-Men #1 and dove head first into the realm of pop culture, never looking back. His hobbies include: writing screenplays and essays, watching movies and television, card games/RPG's, and cooking. He currently resides in Seattle.