It's the spooky season, which means horror is at its height. Or at least, movie fans who might not be horror fans start to wander into the genre and try different movies to chill them to their bones. Because of this, I decided to put together a list of Halloween horror movies that aren't just a Micheal Myers marathon. While Jamie Lee Curtis is scream queen for this spooky season, let's broaden your horizons and look at 13 films to give you chills.
Now, there was a criterion to this, mainly that each of these films has to have an event, setting, or theme that directly relates to Halloween as a holiday and not just be a scary movie to watch. The subgenres range from supernatural and creature features to slasher and anthology. So, let's begin the Halloween horror movies to watch this spooky season.
Ginger Snaps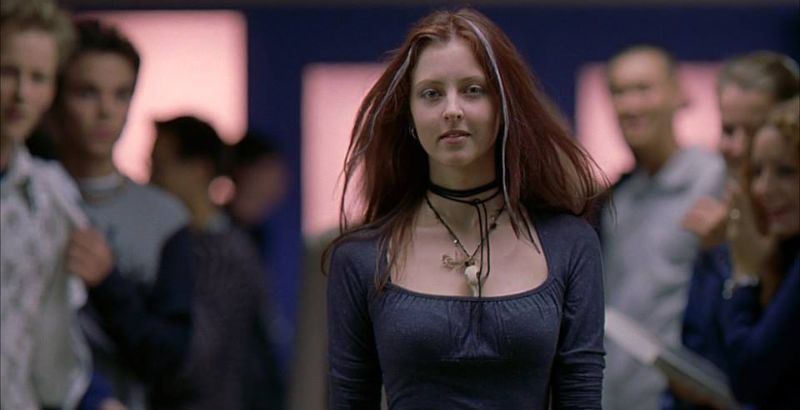 Ginger Snaps is the quintessential coming-of-age horror film for young girls who wore a lot of black in their teens – or you know, still do. Focused on two sisters, the film follows the morbid pair as they have to deal with bodily changes both natural and supernatural after one of them is bitten by a werewolf. While Halloween is a piece of the film and not the focus, the practical effects and love of the macabre make it a great watch for the spooky season.
The House October Built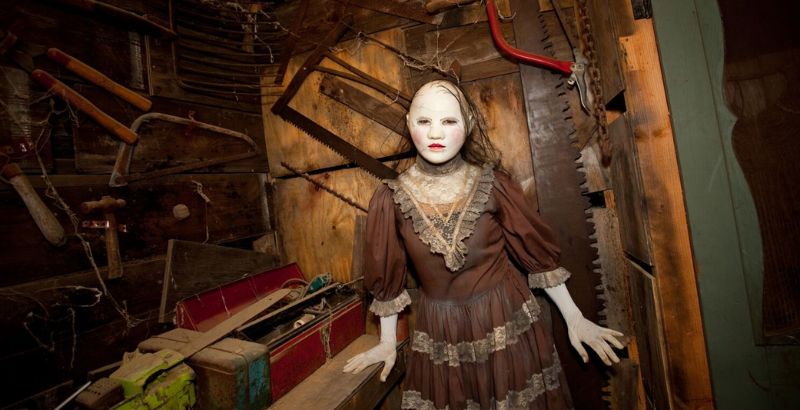 The first found footage film on the list, The House October Built shows what happens when a group of friends seeks out a good fright night for some Halloween horror. Having set off on a road trip to discover the scariest underground haunts, their trip seems to have reached a dead-end. Then, strange things start to happen and it becomes clear that the Haunt has come to them. While the film is a little on the predictable side, The House October Built has a cast of characters that feel real which leads to the terror as they attempt to survive.
Available on VoD.
Halloween 3: Season of the Witch
Probably the most underrated of the Halloween franchise, Halloween 3: Season of the Witch was meant to be the start of an anthology series that would deal with different events happening on the holiday. But, like all new things trying to be done within an existing franchise, the lack of a William Shatner-faced killer meant that audiences weren't exactly ready. That being said, Halloween 3 is a film that encapsulates everything about the holiday, including catchy songs that don't leave your head.
Available on HBO.
Hell House LLC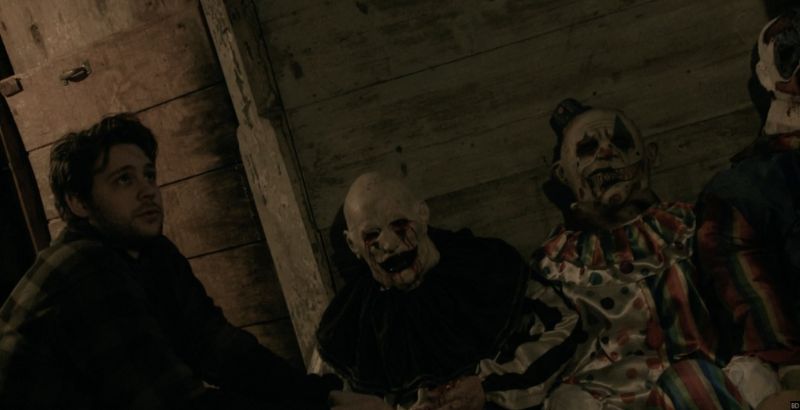 Next up in the Halloween Horror Movies list is an all time favorite. Found footage gets a bad rap, but Hell House LLC is one of the films in the genre that shows the value of it. The film takes place five years after 15 people were killed during a haunted house tour. Covering the murders, a documentary crew visits the scene to investigate what really happened. As it unfolds, we learn the shocking truth and how it fits into a long history of horror and mystery at the hotel where it takes place.
Available on Shudder.
Holidays
Holidays is an anthology horror film that brings together nine filmmakers to present horror stories that revolve around eight different holidays: Valentine's Day, Saint Patrick's Day, Easter, Mother's Day, Father's Day, Halloween, Christmas, and New Year's Eve. Directed by Kevin Smith, the Halloween segment is sure to give you a lot to think about while the others, especially Easter, are there to deeply disturb you.
Available on Netflix.
Into the Dark: Uncanny Annie
Hulu's Into the Dark series, which is co-produced with Blumhouse, has been spot on when it comes to holiday horror. With Uncanny Annie, the anthology series takes on Halloween as we see a group of friends come together, in costume, to have a small party. Still mourning the sudden death of their friends, the group decides to cut the awkwardness in the air by playing a creepy board game they find in the house, Uncanny Annie. Soon, they realize the game isn't about beating each other but staying alive and beating the sinister force that lives inside the board game.
Available exclusively on Hulu.
Night of the Demons
Teens, Halloween, and a funeral parlor named Hull House. Night of the Demon features a story that revolves around the haunted house where the Hull family was murdered. After the ten kids enter the house looking for good 'ol Halloween fun, they decide to have a séance. But it isn't the Hulls that respond. Instead, it's a demon that lives in the basement. After possessing one of the girls, the demon starts a chain reaction of possession and murder in all the practical effects horror of the 1980s.
Available on VoD.
The Guest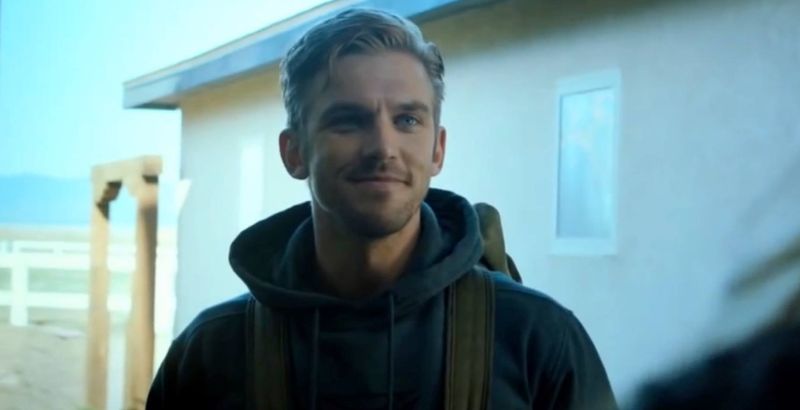 Now, this one is kind of cheating. Similar to Ginger Snaps, Halloween is a backdrop and not the focal point of The Guest. That being said, this psychological thriller-horror film follows a soldier who shows up to the Peterson family's home claiming to be a friend of their son who died in action. After the young man is welcomed inside, a series of accidental deaths seem to be connected to his presence.
Available on VoD.
Pay the Ghost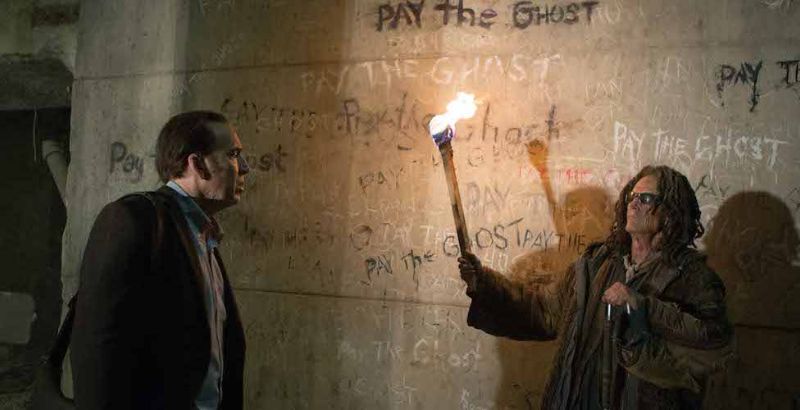 What's a horror movie list without Nic Cage? Am I right? In Pay the Ghost, Cage stars as Mike Cole, a father whose life is torn apart when his son is abducted during a Halloween parade. Desperate to bring him home again, Mike heads down a dark and twisted path, risking everything to get him back. While the movie isn't the best entry on the list, it is a good spooky time filled with Cage goodness that is just right to put on as you wait for trick-or-treaters, even if it does have a 10% on Rotten Tomatoes.
Available on VoD.
Hellions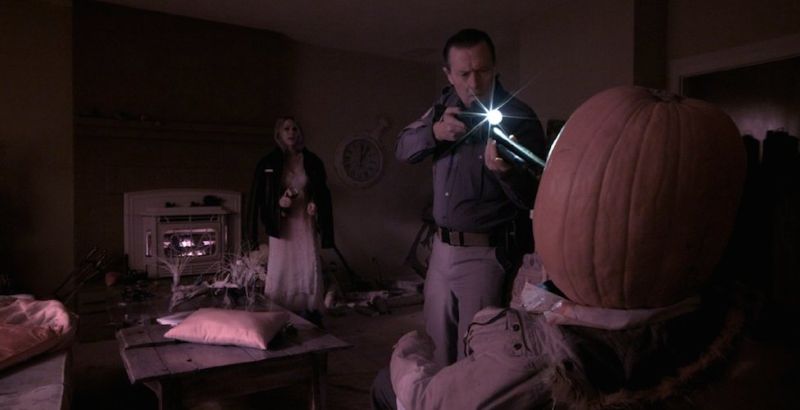 Have you ever seen old Halloween masks? You know, the ones made from burlap sacks that some kid wore during the depression. They're scary. In Hellions, we follow a teenager as she attempts to survive a Halloween night from Hell when malevolent trick-or-treaters come knocking at her door. Hellions is an indie gem that will make you think twice before opening the door.
Available on Hulu.
Murder Party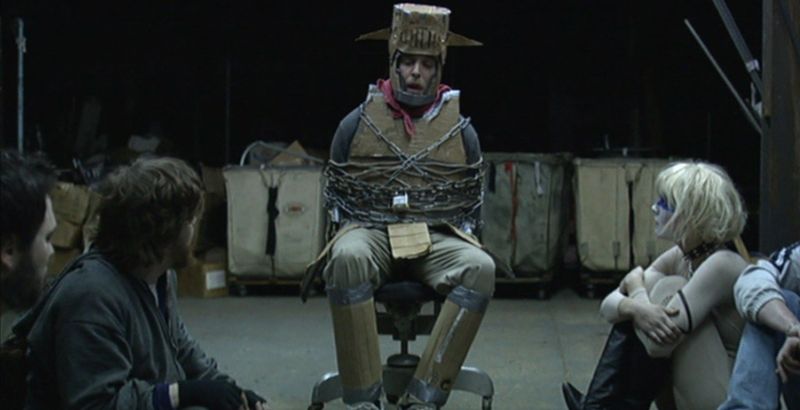 Murder Party is best left with as little information given as possible. Having reached a small cult audience, the film follows a man who gets a random invitation to a Halloween party. When he arrives, he finds he's the guest of honor at his very own gut-wrenching murder. That's it. That's the simple plot that offers up oh so much more.
Available on Netflix.
Trick 'r Treat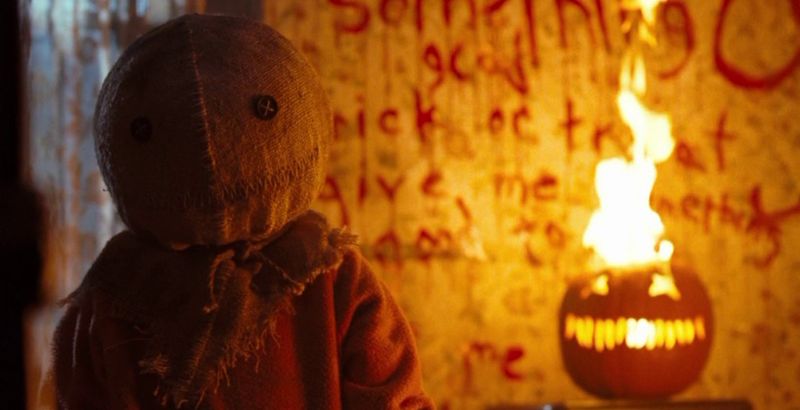 Trick 'r Treat is one of the best anthologies in existence. Director Michael Dougherty knows exactly how to make holiday horror. Having also made Krampus, it's no surprise that he would make a film that perfectly captures Halloween horror movies perfectly. Through interwoven stories, Trick 'r Treat tackles Halloween traditions as the residents of a small town face real ghosts and goblins on Halloween. Tales of terror reveal the consequences of extinguishing a Jack-o-Lantern before midnight and a grumpy hermit's encounter with a sinister trick-or-treater.
Available on VoD.
Scary Stories to Tell in the Dark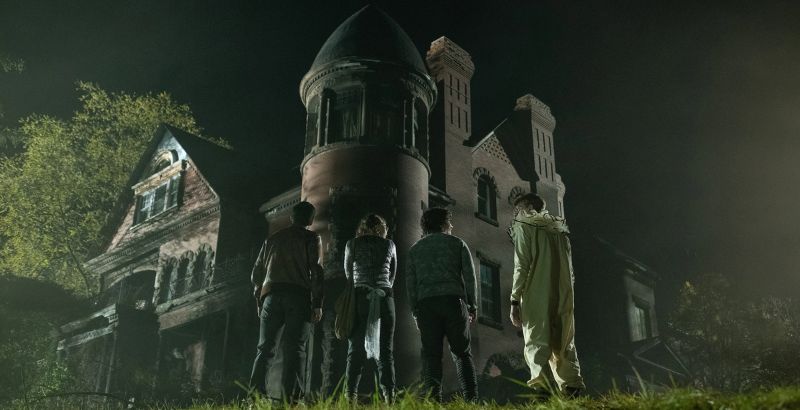 One of my favorite horror films of the year, Scary Stories to Tell in the Dark offers up all-ages horror that is sure to scare adults just as much as its young target audience. Based on the book of the same name, this live-action adaptation of some of the scariest stories of our childhood brings the horrors to life. In the most haunted house in Mills Valley is a mansion where a young woman named Sarah Bellows spent her tortured life. She is said to have told scary stories that led to the deaths of many of the town's children. On Halloween night, a group of friends enter the house and bring home the book where her scary stories are held. Soon, the nightmares start coming to life, endangering them all with their darkest fears.
Available on VoD.