It's Hispanic Heritage Month, which has been rebranded online by Latinx in the United States to Latinx Heritage Month. For a while, streaming platforms like Hulu, Netflix, and Shudder have taken the time to curate content to highlight those being celebrated. For example, the Black Voices section of Hulu was created during Black History Month and Shudder curated a Queer horror collection during this year's Pride. With representation still as important a conversation as ever, these sections help elevate the voices of those who are often overlooked in the film and television industries. Which brings us to Hispanic Heritage Month, which runs from September 15th to October 15th.
Hulu used it's Latino section of the platform as its section for celebrating Latinx voices, using the tagline "all accents welcome" when you you click into it the problem is glaring. Here, you'll find South Park en Español, a number of Spanish novellas, and of course, other dubs of content into Spanish. This misses the mark of representation and celebration two fold. First, not all Latinx speak Spanish. Second, it also flat out neglects the Latinx content that exists on the platform including a number of Hulu originals like Culture Shock and East Los High. While those exist in this section you need to move past The Prince of Egypt in Spanish to find them.
Then, there is Shudder, AMC's streaming platform that brings horror, thrillers, and all kinds of dark genre into one place. This platform has been acquiring films from Latin America and bringing them to an American audience. This allows many who wouldn't have been able to see them the chance. In fact, through a lot of the Shudder Exclusives that the platform has chosen to acquire have been films that add to the landscape of the genre, diversifying it, and showcasing talent and stories often overlooked. I've admired them for this and it was one of the reasons why I got the platform.
They've even produced Horror Noire: A History of Black Horror and currently have a Queer horror documentary in development. The platform itself also offers up collections regularly which spotlight curated selections of horror, something they have done for Black History Month with the "Horror Noire" collection, for Pride Month with the "Queer Horror" collection, and for Women's History Month with the "Vengeance is Hers" collection.
All of this said, when I logged into my account and realized that there was no collection curated that spotlighted Latin American and Latinx content, I was frustrated to say the least. The platform has done great work in highlighting all aspects of horror, but it sadly dropped the ball here. So, I decided to craft a list of 10 films that were either made by Latin Americans, Latinx, or star Latinx talent. While the platform has a lot of Spanish titles, specifically from Spain, those are not Latinx nor Latin American and are not featured on this list.
Document of the Dead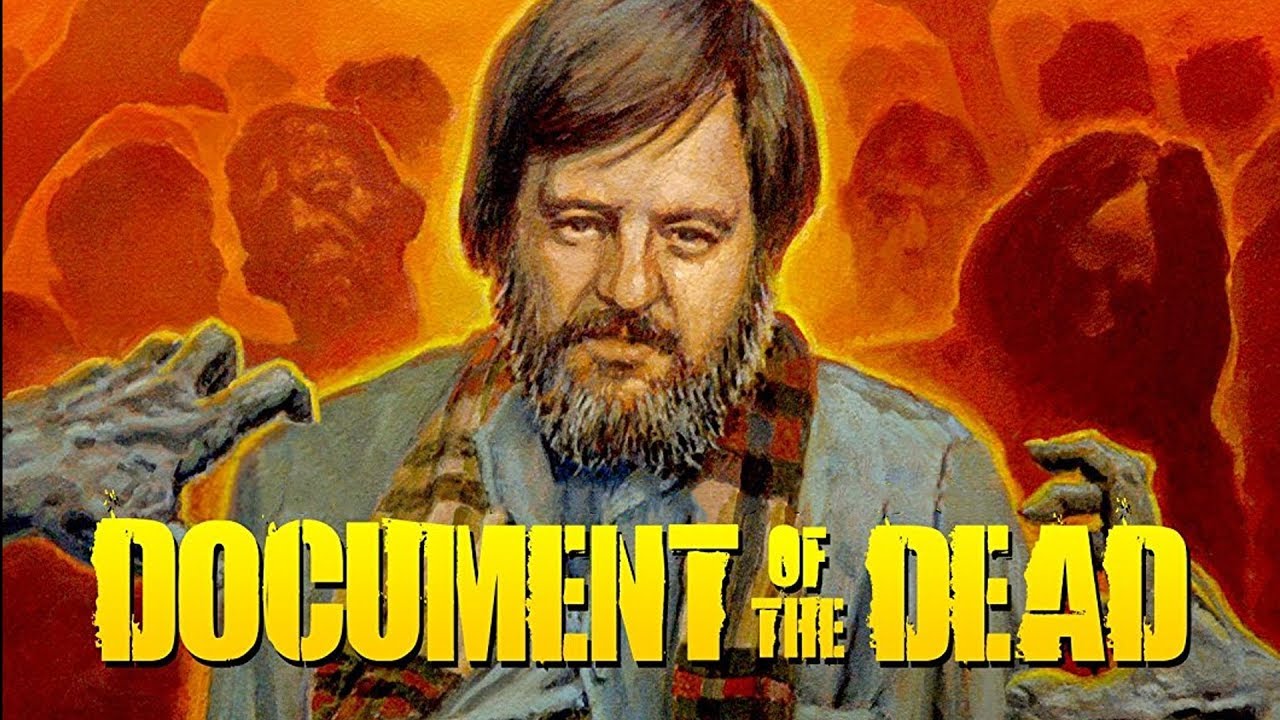 In Document of the Dead, a film crew shadows writer-director George A. Romero as he works on Dawn of the Dead, the sequel to his horror classic Night of the Living Dead, in a Pittsburgh shopping mall. While this documentary may not be the first thing you think of, it chronicles the creative process and production of Dawn of the Dead and highlights Romero's technique as a filmmaker. If you didn't know, the iconic father of the modern zombie is of Cuban descent, making his mark one of the largest on the horror genre from a Latino creator. This documentary is a deep look into a horror favorite and it will make you love the horror giant even more.
Deadtectives
While Deadtectives isn't made by a Latinx director, but it does feature a nuanced look at Latinx identity in the United States through Javier, played by Mexican actor José María de Tavira. Completely worried about being thought of as the token Mexican, Javier pushes back against being typecast on their team of ghost hunters as they film their television show. When the team heads to Mexico in search of better ratings, they stumble into a real haunted house that puts them in real supernatural danger. Not only is this satirical horror-comedy worth the watch, but it delivers some great references to Mexican folklore.
Belzebuth
Directed by Mexican director Emilio Portes, Belzebuth is a Shudder Exclusive that punches you in the heart repeatedly. After losing his family in extreme tragedy, Detective Ritter (Joaquín Cosio) must investigate a massacre at a school perpetrated by a student on the US/Mexico border. What seemed like a pretty clear case becomes much denser when a priest of the Vatican appears and muddies the narrative. Not to mention that Cosio is captivating, empathetic, and down right terrifying in the lead role while the violence of this possession film doesn't hold any punches.
The Nightshifter
From director Dennison Ramalho, The Nightshifter is a Shudder Exclusive title that offers up a variety of horror subgenres in one supernatural Brazilian film. In it, we follow a technician in a morgue who can talk with the dead. He puts his loved ones in danger when he uses the secrets of an acquaintance for revenge. The film uses elements of ghosts stories, possession horror, and body horror to tell a story of family, revenge, and ultimately, death.
El Gigante
From Gigi Saul Guerrero comes El Gigante, a short film focused on Armando, who after attempting to cross the US/Mexico border in search of a better life awakens in an unknown room with his body broken down and a Lucha Libre mask sewn into his neck. In the style of The Texas Chainsaw Massacre, he attempts to escape, only to find himself surrounded by a sadistic family that watches him with hungry eyes. But, there is hope. He needs to last in a wrestling match against Gigante, and it won't be easy. This short is a must watch with gore, camp, and a whole lot of mayhem.
Terrified
Terrified is easily one of the scariest films that I have ever seen. Written and directed by Argentinian filmmaker Demián Rugna, we follow a doctor with a specialty in the paranormal as she and her colleague try to discover what is causing the nightmares in the Buenos Aires neighborhood. This anthology-lite film was a Fantastic Fest 2018 hit and offers up scares that are way more than just for jumps.
Here Comes the Devil
Spanish writer-director Adrián García Bogliano brings us Here Comes the Devil, a film set in Mexico about a Mexican family that uses our cultural fears of the devil to great affect. In it, a married couple loses their children while on a family trip near some caves in Tijuana only to have them inexplicably reappear overnight. When they return, it becomes clear that they've been changed as they become withdrawn and show extremely strange behavior. Grounded in a local legend, the family begins to realize that they brought back evil into their home. The film is simple, beautiful, and the children are entirely terrifying.
We Go On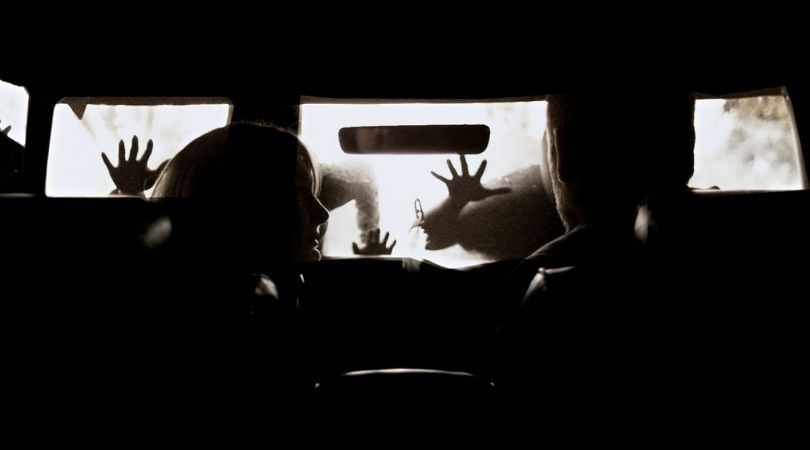 In this Shudder Exclusive, we meet Miles who is paralyzed by his fear of death. When he inherits some money he winds up placing an ad offering a reward to anyone who can prove there is life after death. Soon, Miles receives a call from a strange man who promises to take him over a line from which there is "no turning back." Of course, Miles quickly realizes how foolish his quest was after his daily existence becomes a waking nightmare with no chance of escape. While this film isn't from a director or creative team of Latin American descent, it does feature Mexican actress Giovanna Zacarías as Josephina, a spirit medium who steals every moment that she is on camera.
The Club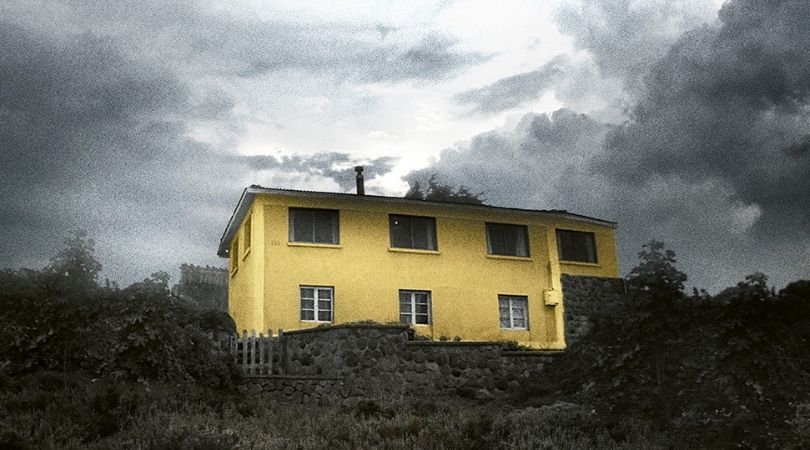 The Club from Chilean director Pablo Larraín follows four former priests in a secluded seaside town, where they have been exiled as punishment for their past sins. The men keep a strict daily schedule devoid of temptation and highlighted by time spent training their greyhound racing dog. When a new houseguest arrives from the outside world, quickly followed by an emissary sent by the Vatican, the fragile stability unravels and deeply buried secrets come to the surface in explosive fashion. The film is a slow burn spiral that you won't regret watching.
Tigers Are Not Afraid
Mexican director Issa López's Tigers Are Not Afraid is a haunting horror fairytale set against the backdrop of Mexico's devastating drug wars. Following a group of orphaned children armed with three magical wishes, we follow them as they run from the ghosts that haunt them and the cartel that murdered their parents. It's a deep, dark film that investigates violence, childhood, and how we keep moving after trauma tries to break us. As my favorite film that I've watched this year, Tigers Are Not Afraid is the crown jewel in Shudder's catalog, both from Latin America and otherwise.
---
Do you have a favorite Latin American or Latinx film on Shudder? Let us know in the comments.