Reading Time:
3
minutes
While at the Toronto Internation Film Festival (TIFF), Carolyn had the opportunity to speak with director Amy Jo Johnson about her new film Tammy's Always Dying, written by Joanne Sarazen Tammy's Always Dying is a Canadian entry in the Contemporary World Cinema Programme at TIFF. Tammy's Always Dying is a family drama that reveals the emotional and mental toll that parents exhibiting toxic behaviors, can have on their children.
From the time she was young Catherine MacDonald (Anastasia Phillips) has borne the responsibility of looking after her alcoholic mother Tammy (Felicity Huffman), acting as both her emotional and physical support, which involves literally talking Tammy off the ledge of a bridge in their small town, where she goes at the end of every month when the money she receives from social assistance runs out.
Like most toxic parents Tammy becomes belligerent with the person who is always there to clean up her mess, her daughter. Tammy never hesitates to identify herself as the victim the moment Catherine expresses that she's tired of the exhausting merry go round their life is.
For most of her life there's only been one person Catherine could talk to, her boss Doug (Clark Johnson) who provides her with the occasional escape when they travel to the city to drink at bars fancier than theirs. At these upscale venues they pretend to be other people. For just one night they are happier, more successful people. Though Doug knows the situation between Catherine and Tammy, he seems caught between loyalties, and could even be considered an enabler because just like Catherine, he comforts Tammy and seems to condone her behaviour even though he knows it's dangerous. Maybe because of his history with Tammy, Doug doesn't seem to fully understand just how much of a toll her behaviour has taken on Catherine. When she says she's had enough, he asks her to consider Tammy, forgetting or perhaps choosing to ignore the fact that considering her mother is all that Catherine's ever done her whole life.
When Tammy is diagnosed with lung cancer Catherine moves in with her, despite misgivings about what it could lead to. Facing the possibility that she might not make it through chemotherapy, Tammy rather than attempting to repair her relationship with her daughter, becomes even more antagonistic. After Tammy betrays Catherine's trust, Catherine reaches her limit and leaves.
To those on the outside Catherine leaving at such a precarious time in her mother's life may seem like a selfish act, but in such a difficult and complicated situation, being selfish might be her best recourse. When it comes to family we tend to compromise because they're well…our family. We're taught that blood is always thicker than water, which is all fine well and good, but what are we supposed to do when that blood is toxic and puts our very own well being in danger?
With characters who for the most part, are in a constant state of emotional upheaval, Tammy's Always Dying keeps its balance through the acting, direction and writing. Phillips and Huffman are great together and play their characters and scenes in just the right way that prevents them from becoming caricatures. Sarazan's writing and Johnson's directing compliment each other, giving the story a very intimate and person feel that viewers with similar experiences will definitely relate to.
Tammy's Always Dying is currently awaiting distribution, no release outside of festivals is currently set.
---
About Amy Jo

Amy Jo Johnson is a multifaceted talent within the industry. She recently directed her second feature film, Tammy's Always Dying, starring Felicity Huffman and Anastasia Phillips which will world premiere at TIFF 2019. In 2016, Amy Jo wrote, produced, and directed her first feature film, The Space Between. Financed in part through a successful crowdfunding campaign, The Space Between had its world premiere at the Shanghai International Film Festival.
Following the film's grassroots theatrical release, Amy Jo (now a proud Canadian citizen) graduated from the Canadian Film Centre's director's program. Before turning her attention toward directing, the Cape Cod native worked for over 20 years as an accomplished actor, starring in popular television shows such as Felicity, Mighty Morphin Power Rangers, and Flashpoint. Amy Jo is currently in development of her 3rd feature Crazier Than You, is a film about a woman's spiritual journey through love, motherhood and a religious cult.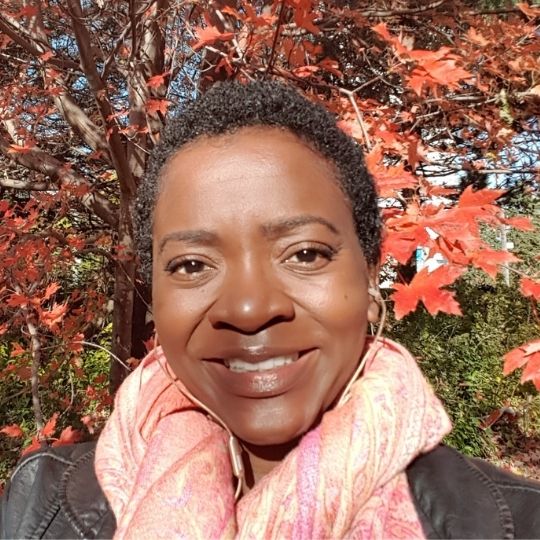 I am a Freelance Film Critic, Journalist and Podcaster – and avid live tweeter. Member of the African American Film Critics Association (AAFCA), my published work can be found on ButWhyThoPodcast, The Beat, Observer, and many other sites. As a critic, I believe my personal experiences and outlook on life, give readers and listeners a different perspective they can appreciate, and help them to see things in a new light.
I am the proud host of Beyond The Romance Drama Podcast – a podcast dedicated to discussing Korean and other Asian dramas, the co-host of So Here's What Happened! Podcast (@SHWH_Pod), and the weekly science fiction film and TV live tweet event #SaturdayNightSciFi.