For the past four years, Dreamhack has been a Texas staple. As the first DreamHack in the United States, DreamHack Austin 2016 was the premiere esports and gaming lifestyle convention in Central Texas. That said, this year, the convention was moved to Dallas and left me skeptical about how well it would do there. How would Dallas and the Kay Baily Hutchinson Convention Center compare to my home city of Austin? To be honest, it compared well, improving on issues that I had with the Austin convention while expanding on the lifestyle aspect of DreamHack.
If you don't know what DreamHack is, let me fill you in. DreamHack was founded in 1994 in Europe and made its debut in the United States with DreamHack Austin in 2016. DreamHack is best described as a gaming lifestyle convention. With every part of gaming covered, the event features tabletop tournaments, a large 24-hour LAN area, an expo floor with developers and vendors (from artists to gaming accessory companies like HyperX), a concert series, and eSports tournaments. When it comes to gaming, DreamHack is truly a community-driven event.
For their first time in Dallas, the experience was truly grand, with the large convention hall even towering over the one DreamHack Austin. Over the coming week, you'll get to see read and hear the experience of individual events my colleague and I attended during the 3-day event. For now, I want to showcase just how much DreamHack has grown and how the convention is becoming an expansive experience, even beyond gaming.
In addition to the numerous tournaments happening throughout over the weekend, DreamHack Dallas offered up activities for those who may not have felt like watching the tournaments or just needed to take a break. One of the most surprising announcements was made during the ribbon cutting on opening day: DreamHack Dallas would be holding a special screening of Lionsgate's Hellboy, which came out earlier this year, and has yet to be released on DVD and streaming services.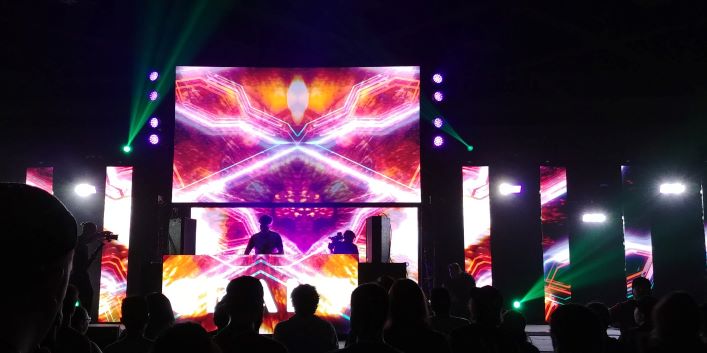 Hosted on the main stage, it was one of the ways DreamHack has embraced and grown to be more than just a place for esports and has become a holistic entertainment festival that, I believe, will grow more into the future. In addition to the screening of Hellboy, DreamHack Dallas also hosted a mini-film festival where it featured shorts and featured films in different genres, like horror, comedy, fantasy, and science fiction. They even screened some cosplay films!
But the festival didn't end with films. At the end of Friday and Saturday, the convention hall turned into a concert where congoers could dance, mosh, and get a unique experience that only DreamHack could provide. The kicker? All of the performers that played at the Kay Baily Hutchinson Convention Center were all streamers and/or gamers as well, truly merging video games and music. Friday was dubbed EDM night and featured performances from Seven Lions, Kuuro and Grant. while Saturday was a truly great event, Metal Night, featuring Cane Hill and Hyro the Hero, headlined by Trivium.
While concerts are a staple at DreamHacks across the world, the ones at DreamHack Austin have been lacking. Not because of the talent booked, but because of the cramped space of the stage, expo hall, and the inability to shake the feeling that you're still just in a convention center. That being said, at DreamHack Dallas this wasn't a problem. Whether it was the size of the crowd or the placement of the stage, the concerts felt set apart from everything else, special, and oh so fun.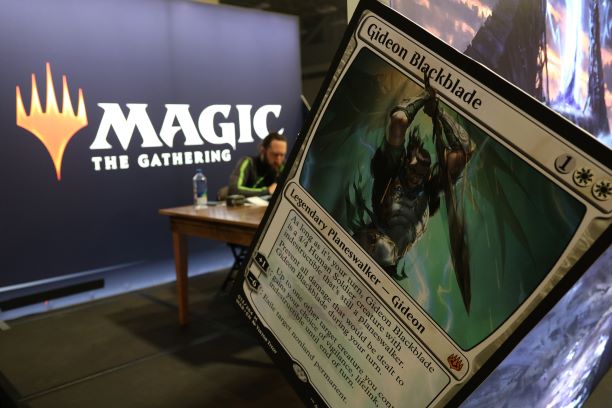 And what would be a convention without your favorite streamers streaming around the clock on the convention floor? Right behind the merch booth, smack dab in the center of the expo hall was the Community Zone where fans could meet and greet with their favorite esports celebs and the Stream Studio, also powered by CLX. And for those at the convention looking for time interacting with their Twitch community, the DFW arm of Stream Texas put on a wonderful meet-up for all of those who love to be in front of the camera to interact with other streamers and community members.
The convention also featured game pitching contests, speedrunning areas, tabletop tournaments, a freeplay tabletop area, and even a Hackathon. Nestled in the heart of DreamHack Dallas, Version Alpha will be the first Gaming-Focused Hackathon in Dallas, where teams of people from various backgrounds come together to learn, collaborate, network and solve challenges around particular themes.
DreamHack Dallas 2019 was a jam-packed 24-hour-a-day event that had nearly $500K in pro-esports tournaments, collegiate, and high school e-sports matches, world famous LAN party, music concerts, cosplay championship, panels, art gallery, arcade, virtual reality, expo, movie screenings, and more – all sponsored by Monster, Chipotle, Corsair, and Twitch. With over 100 exhibitors, 15 tournaments, and 40 plus esports organizations represented, the convention was 500,000 sq ft and before it even opened the doors, it was the largest North American event for a worldwide convention in its 25th year.
With so much to do, three days was barely enough for it all. Luckily, for many of things you may have missed, you can head on over to the DreamHack Twitch channel to check out many of the events.