Reading Time:
2
minutes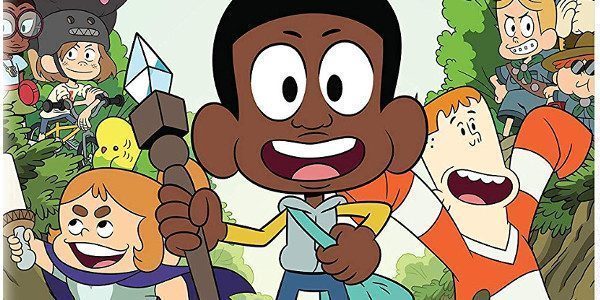 In this episode of So Here's What Happened's "Talks' segment LaNeysha speaks with Jeff Trammell, head writer and story editor of Cartoon Network's Craig of the Creek.
Craig of the Creek follows Craig Williams and the many adventures he and his two friends Kelsey and John Paul "J.P." have their many adventures in the creek. What to them seems like a kid utopia of unexplored wilderness where groups of children go beyond their imaginations rule over dirt bike ramps, paintball wars, and build giant cardboard forts that turn into robots.
Matt Burnett and Ben Levin who created the series, and were both writers that worked together on Steven Universe.  In my opinion, the show's creators and writers have done an excellent job of developing a world full of characters that the audience can feel seen and relate too regardless of age. I enjoyed having the opportunity to speak about this further with Jeff Trammell, the show's Head Writer and Story Editor, to learn more about the show's writing process and what goes into creating original and relatable characters.
The greenlit announcement publicly made on March 30, 2017 alongside other shows such as Apple & Onion and Summer Camp Island. Matt Burnett also stated on his Twitter account that he and his team had recently begun production around that time. In August 2021, Tramell told Insider that the show's writing room is full of more than 40 people "all with different backgrounds and different experiences, who are willing to share those experiences." He also said the show is different from shows where there is only one person of color in the writing room, stating that since their writing room is open "it never feels like you're the one representative."
Follow Jeff @MrJeffTrammell  on Twitter.
You can watch Craig of the Creek on Cartoon Network or on the Cartoon Network app.