Reading Time:
4
minutes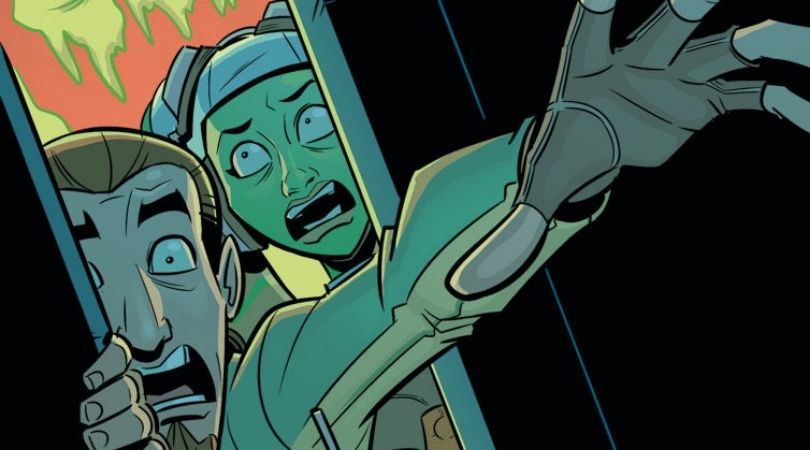 The Star Wars Adventures series from IDW Publishing has been one of my favorite comics to review for But Why Tho?. I am consistently impressed with its short stories that the series boasts that can provide new canon details to gush over or, at the very least, a fun story to get a laugh out of.  However, my recommendation in the past has been to wait for the series to release a set of your favorite connecting stories. With their release of Tales from Vader's Castle in box set form, now might be that time to pull that trigger!
Tales from Vader's Castle is written by Cavan Scott who has a variety of credits on the Star Wars Adventures series as well as the upcoming Dooku: Jedi Lost audiobook. Derek Charm receives credits for art on all five of the issues while working with Kelley Jones, Corin Howell, Charles Wilson III, Robert Hack, and Chris Fenoglio depending on the issue. Tom B Long and Robbie Robbins share credits for lettering, and Francesco Francavilla sports beautiful cover art for every issue including the box art.
The five issue mini-series was released weekly in October in 2018 and marketed as a more of a Halloween-esque run with call backs to horror staples. Writer Scott was quoted on the Lucasflim Publishing panel at SDCC 2018 as saying, "You know how you get those spooky Halloween stories where a car breaks down and there's a creepy castle on a hill. Well, imagine a spaceship landing on a lava planet and the only place is a castle on a hill." Now, I am not a big horror fan by any stretch of the imagination, but as a lover of Darth Vader, I was willing to overlook the possible nightmares that Scott's writing may instill.
Tales from Vader's Castle takes places sometime in between Revenge of the Sith and A New Hope. Commander Lina Graf, who has made appearance in other Cavan Scott issues in the Star Wars Adventures series,  recounts an adventure with her old ragtag group in the Rebel Alliance. The fearless Commander Graf was joined by a timid roly-poly type alien Skritt, the gruff Lieutenant Hudd,  Gee-Three a lumbering bodyguard droid, and Crater a combination of different droids put together who is one Graf's oldest friends. Together the team embarked on an information gathering mission in the Outer Rim.
The crew is attacked on their mission by an Imperial Tie-Fighter which causes them to crash land on Mustafar near a castle overlooking a sea of lava, the residence of one Darth Vader.  Uncertain of their surroundings, the crew attempts to disembark from their doomed vessel on to the planets surface to seek refuge. Crater advises against the crew leaving the ship as the situation that Chopper, the astromech droid featured in Star Wars Rebels, once told him about.
Crater dives into a retelling of a spooky encounter with the crew of the Ghost:  Kannan Jarrus, Hera Syndulla, and the aforementioned Chopper. This provides the formula for the series. Commander Graf and her crew traverse Mustafar while recounting stories of the exploits of many of our favorite Star Wars characters with a horror twist. It all culminates in issue five with an encounter with the galaxy's true boogeyman, Darth Vader.
This formula is where the Tales from Vader's Castle shines. Readers can expect to read about stories across the Star Wars canon before the Original Trilogy. In addition to the crew of the Ghost, Count Dooku, General Obi-Wan Kenobi, a young Han Solo and Chewbacca duo, and even some brave little Ewoks all make appearances in their horror filled stories. Writer Cavan Scott makes a concerted effort to provide callbacks that any fan of horror will enjoy. Examples include but are certainly not limited to issue one's title The Haunting of the Ghost as a tribute to the 1959 horror novel The Haunting of Hill House, issue two focusing on Count Dooku featuring vampire-type creatures which is no doubt a nod to Sir Christopher Lee and his work as Dracula, and the title of issue three is The Brair Witch kind of goes without saying.
Ultimately, I really enjoyed this mini-series. I will leave the rest of the horror and Star Wars Easter eggs for you to discover yourself. While I am not going to be up late at night worried about vampire aliens, I am impressed with both the writing and the art style for a series that overall geared toward younger readers. This may not be the Darth Vader comic from Marvel Comics, but there are some fairly dark and unsettling scenarios that hammer home how ominous the Dark Lord of the Sith really is in the Star Wars universe. The storytelling allows the series to stretch across decades of Star Wars canon to provide a comprehensive take on the material.
If you are looking for a volume of issues to buy in the IDW Publishing stash of Star Wars comics, this is certainly the way to go. Each issue builds upon itself until Cavan Scott provides a very satisfying climax that I am not sure I would have appreciated without reading them back to back.
If you are like me and missed out on the series in October, the box set is truly worth the $29.99 price tag. On top of the five amazing issues, the box set come with original covers from Francesco Francavilla and sketch variant of issue one. This is must have for Vader and horror lovers alike. I look forward to getting mine signed by this great team.
The Star Wars Adventures: Tales from Vader's Castle box set is available now.
Star Wars Adventures: Tales from Vader's Castle
TL;DR
I really enjoyed "Star Wars: Tales from Vader's Castle." While I am not going to be up late at night worried about vampire aliens, I am impressed with both the writing and the art style for a series that overall geared toward younger readers.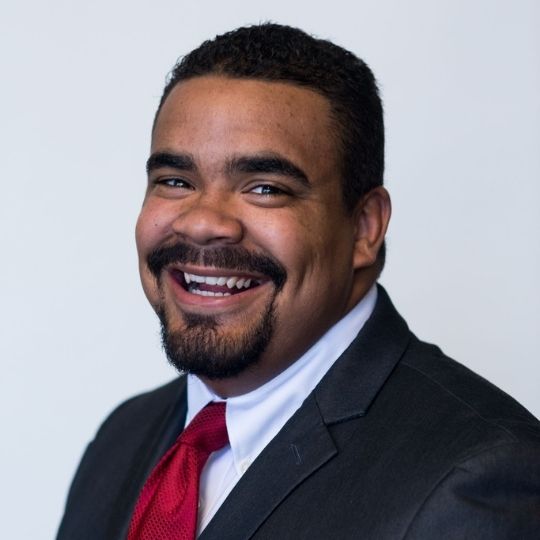 I am just a guy who spends way to much time playing videos games, enjoys popcorn movies more than he should, owns too much nerdy memorabilia and has lots of opinions about all things pop culture. People often underestimate the effects a movie, an actor, or even a video game can have on someone. I wouldn't be where I am today without pop culture.