Reading Time:
3
minutes
Facebook debuted scenes from SKAM Austin season two and played a full episode from season one during a South by Southwest 2019 event. At the event, viewers got a chance to grab snacks and drinks while settling in to watch the show. For many in the audience, SKAM Austin was something new, as is the way it's delivered.
Hosted exclusively on Facebook Watch, of Red Table Talk fame, SKAM Austin is a teen drama based and shot entirely in Austin, Texas. An adaptation of the Norwegian television series, SKAM, the web series follows the original's distribution method: releasing scenes daily and in real time. Don't understand? Let me explain.
Every day, the SKAM Austin Facebook page does a Daily Drop. In this, they release a scene from the upcoming episode at the time it happens in the show. So, if a scene follows characters about to go out to Talent Night that starts at 8:00 pm, the scene will be released at that time on the page. At the end of the week, the whole episode drops, allowing viewers to choose between watching it scene by scene, whole, or both.
In addition to this, Facebook has created social media profiles for each of the characters. This allows fans of the show to look at the accounts that are showcased in the series. Was there a photo on Instagram that proves someone is cheating? You can log in and see that photo in real time. This interactive element of the show is something that is not only unique but helps build a community around the show. The ability of SKAM Austin to propel its narrative forward through both traditional means of the show proper and social media offers viewers an intimate access into the lives of characters.
As I said before, SKAM Austin is based on the Norwegian show SKAM, created and developed by Julie Andem. SKAM may feel under the radar for you, but there is an entire world of it with series like SKAM France, SKAM Italia, SKAM España, and more. Not only is this show inspired by its Norwegian counterpart, but it also developed, written, and directed by Andem, the mind behind the SKAM.
This teen drama's first season followed sophomore, Megan Flores (Julie Rocha) and her fellow classmates at Bouldin High School in Austin, Texas as they go through adolescent trials of self-discovery, acceptance, romance, revenge, friendship, and heartache. Although the premise of the show isn't unique or as groundbreaking as other teen dramas like SKINS, it is entertaining.
By focusing on Megan, the show is able to take us through high school one more time, and for high schoolers, give them a person to identify with. There isn't anything outside reality and by highlighting specific spots in Austin, there were moments when people in the audience and after the show questioned if it was a reality.
The ability of the show to make us question whether or not it's scripted is a testament to the writing. It's important to point out, even when jokes didn't land, it seemed purposeful and awkward like the teens who said them. At the event, many of us became invested in Megan and her boyfriend Marlon's (Till Simon) relationship and voiced it as the scenes went on.
Another one of the great things about the show is its diversity, showcasing the diversity of Austin and highlighting everyone's unique experience in high school and the city. With the main character changing throughout the seasons, I'm sure we will come to know each of the girls. To be honest, I'm hoping Josefina (Valeria Vera) is the star of season three.
Season two of the show follows Grace's life as a junior at Bouldin High, a character in season one. Having just started daily drops the day of the event, March 16th, the full episode will be dropping later this week. If you want to catch up on SKAM Austin, head on over to their Facebook page, where you can watch all of season one, in both full episodic and Daily Drop form.
While the webseries and the formatting may not be new, the ability to access a full series on a free social media platform is a way for entertainment to not only break down barriers of provider and releases but also make shows more accessible. SKAM Austin is showing the ability of Facebook Watch to move into or scripted dramas and it is changing the way stories are told.
SKAM Austin, season two, episode one drops this Friday.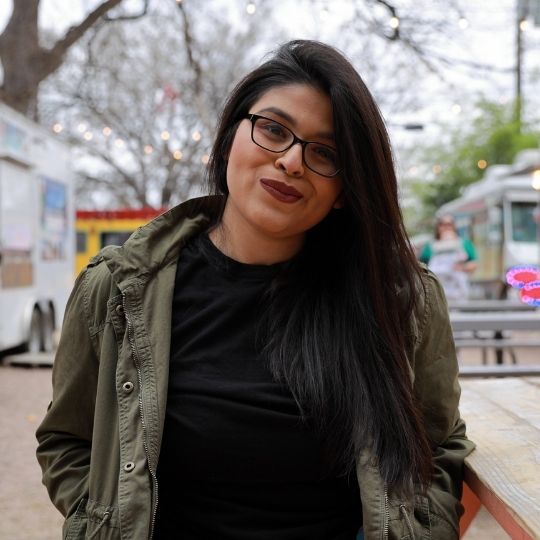 Kate Sánchez is the Founder and Editor-in-Chief of But Why Tho? A Geek Community. There, she coordinates film, television, anime, and manga coverage. Kate is also a freelance journalist writing features on video games, anime, and film. Her focus as a critic is championing animation and international films and television series for inclusion in awards cycles.