Reading Time:
4
minutes
Steven T. Seagle, Joe Kelly, Joe Casey, and Duncan Roleau, the founders of Man of Action Entertainment, have helped create many a pop culture phenomenon. The team helped create Ben 10 and Generator Rex for Cartoon Network, created the superhero team Big Hero 6 for Marvel Comics, which later served as inspiration for the Disney film, and have tackled multiple projects separately and together. During Saturday afternoon at Emerald City Comic Con, the team held a panel where they shared several hilarious anecdotes, and nuggets of advice, to a room full of fans/aspiring creators. Here are some choice bits from the panel.
Most of the team started out working in the comics business; specifically, X-Men over at Marvel and Superman at DC. Eventually, they moved to other mediums, scripting the first X-Men Legends video game. Later, Seagle recalls Cartoon Network execs wanting a series targeted toward younger males. He and the others embarked on what they called "20 Pitches in 20 minutes," where, as the title implies, they each pitched five shows, one per minute, for fifty minutes.
One of those pitches was for Ben 10, which focused on a young Ben Tennyson discovering the alien device known as the Omnitrix. Originally, the team drew inspiration from the Fantastic Four, but instead decided to focus on Ben having "the greatest summer vacation ever." The series became a massive phenomenon.
The success of Ben 10 eventually led to several spinoffs, including Alien Force, Ultimate Alien, and Omniverse; which unlike the original series were targeted toward teenage boys. Cartoon Network came to the team and asked them if they had any ideas. Kelly and Roleau dug up an old comics they had created called M. Rex, about an amnesiac boy who could terraform the environment to make machines. With a few tweaks since the original story was not for kids, Generator Rex was born.
Ironically though, the series would end up being banned from certain countries due to scenes being deemed "too terrifying" for television. In a surprising statement, the team originally intended for Rex and Ben to be part of the same universe, but due to separate toy licenses, it didn't work out. The two eventually did up crossing over to, you guessed it, sell more toys.
The team helped develop Ultimate Spider-Man and Avengers Assemble for Marvel Animation ran into rights issues with Sony owning the rights to Spider-Man so they could not use most of the web-slinger's villains for the former show. During the panel, Seagle recalled, "We were in the writers' room going, Could we use Morbius? No. Power Pack? No," He continued by saying, "Then we said, What about Big Hero 6?"
It was at this point where they learned that Big Hero 6 was being developed as a feature length film for Disney Animation. This was especially surprising to them seeing as they had created the Japanese superhero squad in the Alpha Flight comics not to mention Big Hero 6 was insanely obscure even by superhero standards. But after taking a look at the concept art, they felt relieved; especially since it matched their original plans.
When the floor opened for Q&A, a young fan asked, "Where do I start?" The creators asked her what her favorite medium was, and when she ultimately confessed, "I don't know!" Seagle reassured her by telling her to just pick one and, "Learn as you go and have fun."
The team also said that whatever medium you picked, whether it be comics, television, video games, or animation, your first priority should be to make the best thing you can, not on how to sell it. "Fall in love with it. They [the producers and executive] can smell a cash grab from a mile away."
The Man of Action Entertainment team stressed the importance of a platform, a solid base on which to build your work and expand into other mediums. "Diversifying is a necessity. You may love comics, but the industry, as I've learned, doesn't love you." Casey pointed out. But perhaps the most important advice, as another fan learned, was to not do it all at once. Starting small is the best way to grow as a creator.
Several fans attending the panel were aspiring writers and asked the Man of Action team for advice about writing.  Seagle said that "theme was king," and that every writer should know what their story is about. "What will resonate most with the audience? And once you know that, the question becomes, how do you get there?" Kelly told another fan to "Write who they are. Don't do what Stephen King or Steven Spielberg would do. Do what you would do. And if you're feeling uncomfortable…you're on the right track."
I have long been a fan of Man of Action's work, and it was great hearing them talk about their time in the industry and listening to their advice on how to become a better creator. Hopefully, the fans who attended that panel will take those words to heart. Man of Action is currently producing Mega Man: Fully Charged for Cartoon Network, and Joe Kelly's I Kill Giants has been adapted into a feature film currently streaming on Hulu. You can also check out Man of Action Entertainment website for any upcoming projects.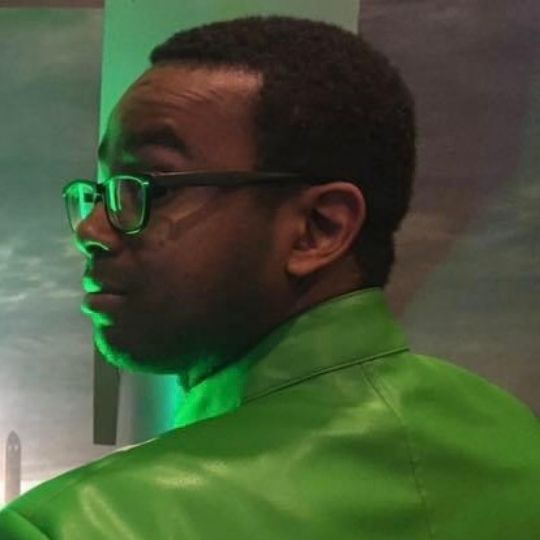 Born and raised in Texas, Collier "CJ" Jennings was introduced to geekdom at an early age by his father, who showed him Ultraman and Star Trek: The Next Generation. On his thirteenth birthday, he received a copy of Giant Size X-Men #1 and dove head first into the realm of pop culture, never looking back. His hobbies include: writing screenplays and essays, watching movies and television, card games/RPG's, and cooking. He currently resides in Seattle.