The Like a Dragon (formerly Yakuza) series is known for its over-the-top setpieces and fighting, while still providing a grounded and often emotional narrative. My time with Like a Dragon: The Man Who Erased His Name at PAX West 2023 didn't shed much light on the story, but it did reveal one of the most ridiculous settings to date, in the form of a theme park for adults hidden on a cargo ship. The combat is equally bombastic, with a series of new tools for Joryu to use in his Agent combat style. Despite a brief demo focused almost solely on combat, the latest entry from developer Ryu Ga Gotoku Studios and publisher Sega instills plenty of confidence in the future of the franchise.
After piloting a helicopter to a cargo ship known as the Castle, Kiryu Kazuma, using the codename Joryu, is instructed to partake in the theme park's coliseum, which pits combatants against each other for the delight of spectators. Before he can get too far, he's thrown into a brief tutorial battle, which highlights the new 'secret agent' tools Joryu has access to in Agent style.
Rocket boots, explosive cigarettes, and more help Joryu to stun, manhandle, and otherwise defeat his enemies. The string tool is especially effective in large groups, allowing Joryu to turn half a dozen enemies into a makeshift wrecking ball for swinging at other enemies. For nostalgic fans, Joryu also has access to his Yakuza style, allowing him to fight using the moves that fans have grown familiar with over the past two decades.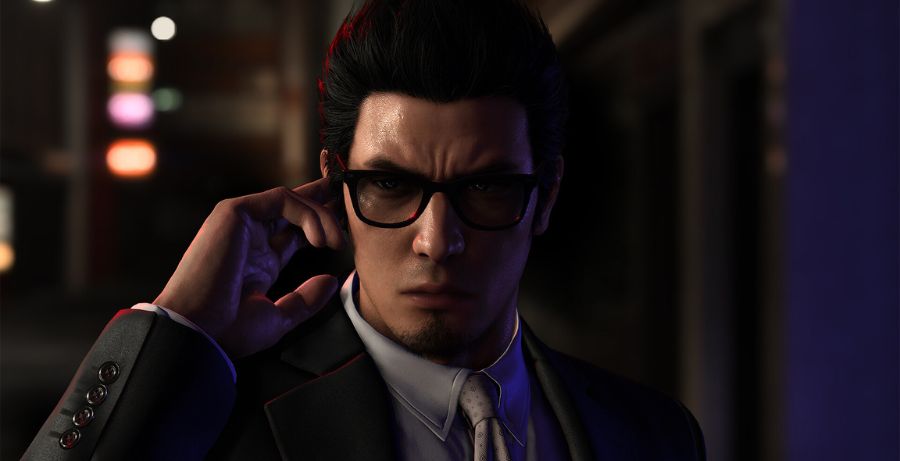 Once Joryu has defeated the group, players are free to roam the limited space. In addition to a couple of gambling mini-games, Joryu can visit the boutique, a shop that allows players to create and save outfits to be worn in and out of combat. There are numerous cosmetics to pick from in categories like clothing, make-up, jewelry, and other accessories, and these menus are chock full of easter eggs and references to the series.
Joryu can wear an eyepatch that resembles Majima's or wear a cap and suit that harkens to Ichiban Kasuga's outfit near the start of Yakuza: Like a Dragon. They even included the makeup for the Devil Rocker job. As the Like a Dragon series has progressed, each new entry includes numerous callbacks to the earlier games and this game seems no different. Of course, even this segment of the game needs to be flashy and over the top, so each completed outfit is accompanied by a cinematic of Joryu showing off his latest threads.
Once players are satisfied with Joryu's fit, it's time to fight. The arena was the main attraction of the demo, and there were two modes available. The first was a small fight with a handful of goons, while the second was a challenge to defeat 100 enemies without dying. While using Joryu and his new outfit was certainly tempting, I wanted to use some of the other characters available.
Once again, there were a variety of characters from the series' past, like the robotic Yappi and the ram- and chicken-headed men. While these characters' movesets were less complex than Joryu's – they had a few basic combos and a finisher that could be used every once in a while – they were still a fun and effective novelty.
After 15 minutes, the demo came to an abrupt end. While it was a short demo, it was jam-packed full of fun references, solid combat, and some hints at another wild story. While the release is only a few months away, it can't come soon enough.
Like a Dragon: The Man Who Erased His Name releases on November 8th, 2023 on PC, PS4, PS5, Xbox One, and Xbox Series S|X.