Holy symphony, Batman! With Warner Bros. Discovery Global Themed Entertainment and DC, TCG Entertainment will bring Warner Bros. Pictures' 1989 blockbuster film Batman to symphony halls around the globe as part of its DC in Concert series. Celebrating the film's 35th anniversary, the Batman tour kicks off January 2024 in Los Angeles at the Dolby Theater and stops in twelve U.S. cities before heading to Paris and London. Guests who attend will enjoy the film projected onto a larger-than-life screen while a live orchestra performs Danny Elfman's iconic musical score. Click here for ticket information.
Released June 23, 1989, Warner Bros. Pictures' DC Super Hero film Batman was the top-grossing film that year and has remained a fan-favorite for over three decades. The film was composer Danny Elfman's first collaboration with director Tim Burton, and the score was later nominated for a Grammy award. The Batman Theme has become iconic, evoking the Caped Crusader for many generations.
"Hot on the heels of our success with our first DC in Concert tour, we are excited to bring the classic 1989 Batman and its acclaimed score to diehard fans and new generations for the film's 35th anniversary," said Stephen Cook, President, TCG Entertainment. "We create an unforgettable concert experience and are proud of the added creativity the DC in Concert series offers audiences to make the night an epic event."
Not your Grandma's symphony, DC in Concert attendees enjoy an enhanced concert experience with spectacular stage lighting, post-event autographs, merchandise sales, and more. Guests are encouraged to dress up as their favorite DC Superhero. Sounds like a good time! Please note that Batman has a PG-13 rating and runs for approximately two hours.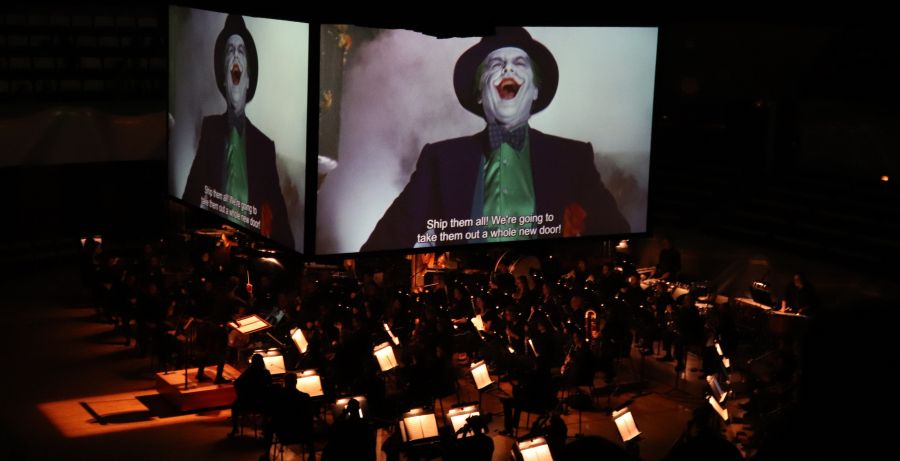 Batman from DC in Concert will visit the following cities for one night only, with more dates to come:
1/13/24 Los Angeles, CA Dolby Theater
1/19/24 Washington, DC Warner Theater
1/20/24 Tampa, FL Straz Center
1/21/24 Jacksonville, FL Florida Theater
1/27/24 San Antonio, TX Majestic Theater
2/2/24 Atlanta, GA Cobb Energy Center
2/3/24 Conway, AR Reynolds Hall
2/24/24 Flint, MI Whiting Auditorium
3/2/24 Newark, NJ NJPAC
3/9/24 Orlando, FL Dr. Phillips Hall
3/30/24 Portland, OR Keller Auditorium
4/27/24 Kansas City, MO Kansas City Music Hall
5/24/24 Paris, FR Le Grand Rex France
5/26/24 London, UK Barbican Center
The Batman concert is presented by MGP Live in select cities. It is part of DC In Concert, a global touring film concert series featuring a live symphony orchestra performing, to picture, every note from fan-favorite blockbuster films starring DC Super Heroes. Pre-sale code sign-up starts today (Sept. 8) and lasts through Sept. 13, when the pre-sale tickets go on sale at 10 a.m. local time. General sale tickets will be available on Sept. 15 at 10 a.m. local time. Please click here to sign up, purchase tickets, and learn more about concert dates in cities nationwide.