It's been over seven years since the release of Street Fighter V, a game that didn't have an Arcade Mode until two years after its initial release. After Street Fight V's rocky start, Capcom thoughtfully listened to the fighting game community's concerns and made adjustments through patches and additional releases. But there are limits to how much you can add and change after a fighting game has been released. Street Fighter 6, the latest edition of the franchise, began production in 2018, only two years after Street Fighter V — and the time to build this fighter shows. Simultaneously attempting to course-correct one game while also applying what you've learned to a new one currently in development is a herculean feat for any company. Still, Capcom has pulled it off with Street Fighter 6.
Street Fighter 6 may have an argument for the best Street Fighter since Third Strike. The abundance of day-one features, planned features, and roster updates make it an excellent purchase. So let's dive into everything you'll find.
The Distinct Game Modes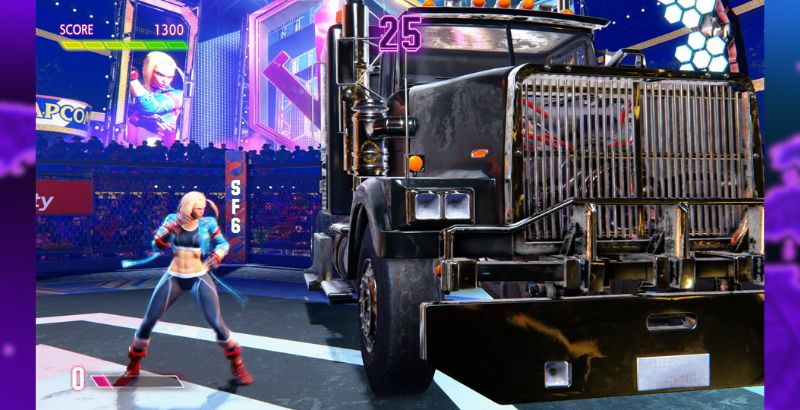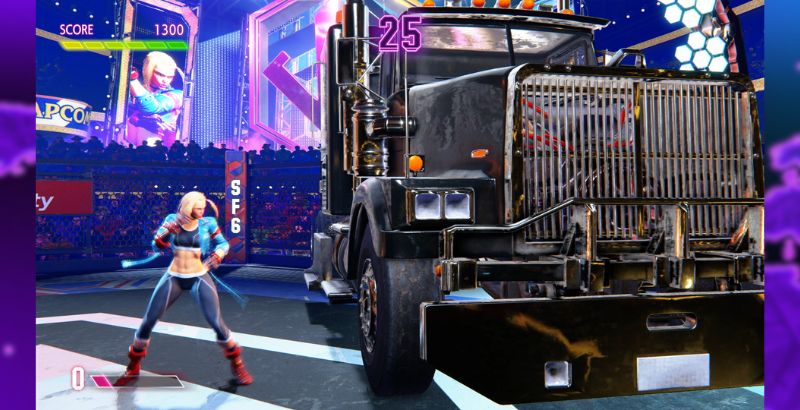 Street Fighter 6 introduces three new modes to the franchise: Fighting Ground, World Tour, and Battle Hub. Fighting Ground is where you will find the core modes that you should find familiar if you've played previous titles. The modes included are Arcade, Training, local versus, and online. Versus also features a one-on-one and team battle option.
Playing through Arcade Mode with each character allows you to unlock their story. Upon completion, you will earn some beautiful art that can be viewed again in the gallery. Scores from Arcade Mode can also be uploaded to the worldwide leaderboards. Extreme Battle Mode adds rules and gimmicks to matches, like a stampeding bull randomly running through the stage mid-match. The in-depth practice mode is built around bringing players, new and old, up to speed on fundamentals and new features. Besides the standard training mode, you have Tutorials, Character Guides, and Combo trials too.
World Tour is Street Fighter's new RPG single-player story mode. In this mode, players can create avatars that will be available for use in the game's Battle Hub. World Tour takes place in Metro City, the same location as Final Fight. Throughout this story, players will get a chance to meet each of the 18 characters and choose them as a teacher. This is how your avatar will pick up new moves to become the World Warrior. You start off with the new character Luke as your first instructor, which means you're starting with his moves, changing over time as you meet masters and learn under them.
That's not all. World Your functions as an RPG exploring the world and that means collecting resources and plaything through a story, all under legendary masters. Being able to experience the world I've been a fan of for over thirty years from a different perspective is a great way to break up time between matches. The character creation is a new system in this game, and it is among some of the best you'll see in any genre. The character creation allows for precise adjustments in skin tone, body proportions, eye color, and other facial features.
When making a Black character in most games, my only hairstyle options are bald or dreads. Usually, the only place I see fades is in sports titles, but here there are a few versions of it. The only issue I have is that one of the fade options doesn't have the right texture; otherwise, it's an overall good effort made by Capcom. As a Black man that plays lots of roleplaying games, I'm used to being overlooked in the character creation department. I spent a lot of time getting my avatar just right and was very pleased with the results.
Battle Hub is online-only content but also a core mode of Street Fighter 6, where players can take their avatars into a blue-hued arcade arena. When players enter the Battle Hub, they'll be greeted by Eternity, a Black and queer-coded character reminiscent of Ruby Rhod from Fifth Element. After a brief overview of the Hub, you can immediately enter a match to determine placement. You have the option to match up automatically, but I would also recommend turning on match confirm, just in case. The Hub also allows you to customize your character in the Hub with new gear from the Battle Hub floor. Additionally, this is a space where users interact as well, which means an internet connection is absolutely necessary for this mode.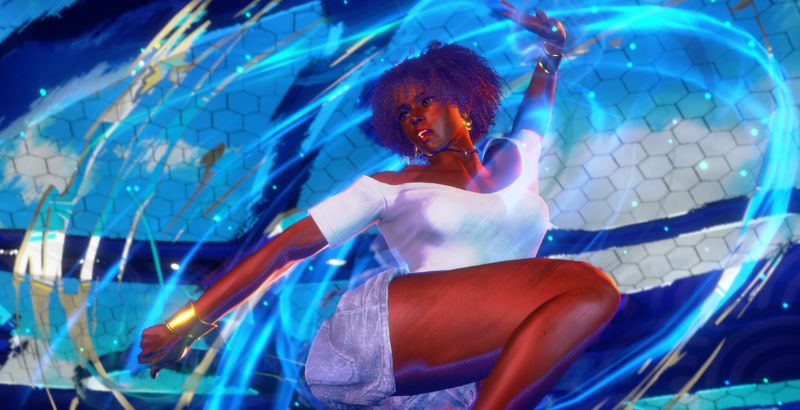 Matches in the Hub happen in Battle Cabinets to evoke Capcom's classic arcade games, where you can spectate or queue for a match in order to build up the hype of a competitive match. Battle Hub also features a Game Center that allows you to play classic Capcom games like Final Fight and Street Fighter II. Avatar Battles allow you to take the character you built up in World Tour into the Battle Hub to duke it out with other avatars. Capcom Fighting Network (CFN) can also be accessed from the Battle Hub. CFN was introduced in Street Fighter V to much ire from the players. In Street Fighter 6, CFN is back with its original features, a Fighters Club added, and way more stable. Fighters Clubs act like a clan that you would commonly find in first-person shooters, allowing a fighter to design their logos, flyers, and even uniforms.
My online experience with Battle Hub was overall positive. I had great matches with no issues, and the controls were very responsive on both the PS5 wireless controller and my Hori fight pad which is a test needed for games like this. However, a setting may make you think that your connection is busted while spectating a match and that's Spectating. By default, spectating is set to fast-forward, which can be jarring if you aren't aware of what's happening but you can change the setting default in the main menu.
The Mechanics and UI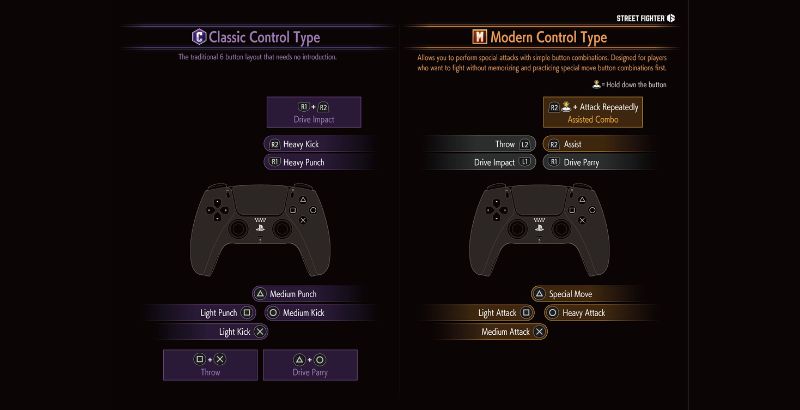 The menus feature the most options of any Street Fighter game. I recommend first stopping at the main menu before going any further in the game. If you're an experienced player, you may not like being locked into Modern Controls for World Tour and Battle Hub Avatar battles. You can switch from Modern to Classic in the main menu, but there doesn't seem to be that option within World Tour or Battle Hub itself. You also lose some ability to manipulate the camera when using a stick or fight pad.
The camera was built with the twin-stick in mind; however, this can be mitigated by adjusting the camera options in the menu. If you use a stick, turning on Camera Assist and Terrain Assist and reducing Camera Wait Time to 'Very Short' is going to be your best bet. In the graphics section of the menu, there's an Input Delay Reduction option, which may be helpful depending on what kind of TV or monitor you use. There's a warning stating that there's the risk of graphic tearing, but I have not encountered any noticeable issues.
Street Fighter 6 is a great entry point for new players with its three control schemes. Classic is for the experienced fighting game player and features no additional assistance. Modern Controls allow you to pull off special moves with simplified button combinations. And lastly, there's the Dynamic Control option which is both new and player-friendly and has an accessibility function that allows more to play this next evolution of the series. Dynamic Controls will allow players to pull off flashy moves with a single button which helps grasp more complex elements of this game. Other accessibility options include In-Battle audio settings that include things like Distance to Opponent Sound, Stage/Character Select Narration Timing, and Drive Gauge Status Notification Sound. The game also features real-time commentary with subtitles in thirteen languages.
The Street Fighter 6 Characters
Street Fighter 6 offers up a diverse roster of fighters from Chun-li, Guile, Ryu, Ken, Dee Jay, Juri, Jamie, and Cammy are all playable with a few more familiar faces too. Additionally, this game adds Kimberly, Manon, Marisa, Lily, JP, and Jamie, rounding out Capcom's new fighters.
For me, Ryu is who I pick up first in every version of the Street Fighter franchise. He's mostly been unchanged for decades, and he's great for seasoned vets or new players. I was very pleased with the fact that he plays similarly to his Street Fighter III: Third Strike version. Capcom usually takes a "If it's not broke don't fix it" approach to Ryu, so he's mostly unchanged game-to-game outside of things that make sense. The High Blade kick is a favorite of mine as it's a great way to create space to set up combos or punish an overly aggressive opponent. The Denjin Charge, first introduced in Street Fighter V, makes a return and adds some variety to the Hadouken and Hashogeki.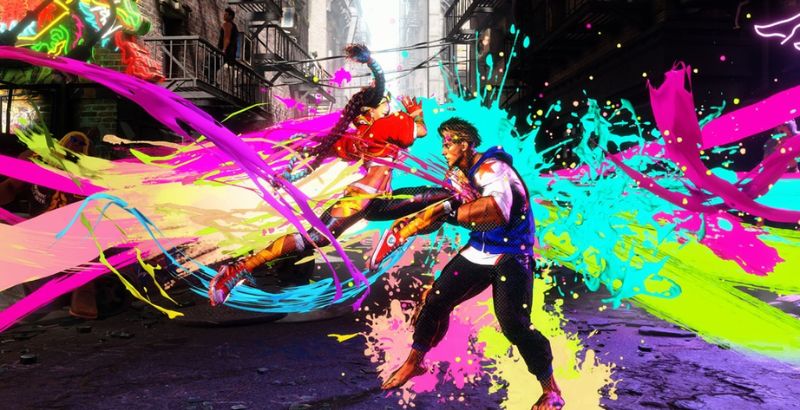 And, of course, there is Capcom's new golden boy, Luke. Capcom is pushing Luke to be the franchise's main character after his debut in the last game. How hard they push may depend on his reception after the game is officially released. Luke is modeled after American MMA fighters, and his playstyle is similar to Terry Bogard of Fatal Fury and King of Fighters fame. He has a projectile called Sand Blast that changes in range depending on which punch button you hit. His Avenger is a nice way to mix things up, as it's a fake double-leg takedown that allows you to set up a shoulder charge.
He has similar mechanics to Ken and Ryu, so he won't feel completely foreign to seasoned players when you start as him in World Tour. He has kicks but they're mostly there to mix things up and not as a primary offensive option. And taking the MMA theme even further, his Pale Rider is a double-leg takedown into the ground and pound. I can see Luke being popular with players who prefer close to mid-range matches. His reach is quite limited, but he makes up for it with the fact that his strikes move him forward, as does the Avenger. It will be interesting to see where he lands in tiers over time.
I have two favorites for new characters added to the roster: the French judoka Manon and the Italian pankration fighter Marisa. Which I'll be honest, will become new fan favorites. I gravitate to any fighting game or a character that allows me to apply my martial arts knowledge. Some of Manon's combinations and setups work like they would in real-life judo. As Capcom's newest challenger, Manon also has a background in ballet which is made obvious in her graceful striking and adds a unique flair to her movements. Her low kicks even open up the opponent's legs which is what you see in judo. Her combinations revolve around drawing the opponent in to deliver devastating command throws that get stronger over time.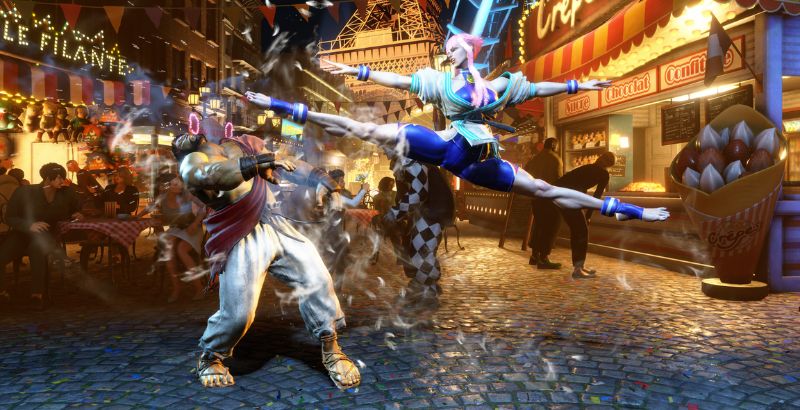 On the other hand, Marisa's style is modeled on pankration, one of the forefathers of modern-day MMA. Because of her size, she has a pretty good range and is very powerful, and many of her abilities work offensively and defensively. Her strikes move her forward, allowing skilled players to control the distance of the match. The Scutum is a defensive move where she puts up her guard but it can also be used as the equivalent of a shield bash. And her Gladius is a devastating push kick in both its normal and Overdrive forms as it drives the opponents into the corner which is where Marisa works best.
Should You Pick Up Street Fighter 6?
Street Fighter 6 is a huge improvement over Street Fighter V. Capcom learned from past missteps and took community feedback to heart. The game is massive without forgetting the small details that make a great fighting game. Sometimes when a large mini-game is added to a game, either one suffers, or they both suffer. That's not the case with Street Fighter 6, as they've struck a fine balance between the two.
Street Fighter 6 is accessible for players of any skill level. It's open enough to new players but offers what fighter vets need to stay invested in a new title. Good net code, interesting characters, and new features that make it stick out from previous iterations are the things that ensure longevity in the community. Easier control styles are far from a guaranteed win, but they do create a good foundation for a newer player to progress from. With a great core game and a mountain of content, this is one of the best purchases a fighting game fan can make.
Street Fighter 6 launches on June 2nd for Steam, PlayStation 4, PlayStation 5, and Xbox Series X|S.
Street Fighter 6
TL;DR
Street Fighter 6 is accessible for players of any skill level. It's open enough to new players but offers what fighter vets need to stay invested in a new title. Good net code, interesting characters, and new features that make it stick out from previous iterations are the things that ensure longevity in the community.