Reading Time:
5
minutes
Just from its title alone, Queenmaker is clearly going to be focused on women. That said, what began as a fixer drama turned into a political one, and the women of the series became much more than I expected. Directed by Oh Jin-Seok and written by Moon Ji-Young, the series follows Hwang Do-Hee (Kim Hee-ae), who moved from working as a general manager for a strategic planning team at Eunsung Group to fighting them. She can spin the press around her finger, bury secrets, and ultimately makes sure that the blood never stains her client's hands.
Do-Hee is used to covering disturbing cases for Eunsung, both personal and corporate, but when her guilt builds, she switches sides, joining Oh Kyung-Sook's (Moon So-ri) campaign to become the mayor of Seoul. A human rights lawyer, Kyung-Sook went up against the Eunsung Group, won, and now is working to become the mayor of Seoul with the goal of fighting for the weak.
Queenmaker could have been a straightforward series about a fixer bending her own morality in order to make a living. But instead, the series is about clearing a conscience and what Hwang Do-Hee does when the chickens all come home to roost. Do-Hee is cold and calculating, but in episode one, that veneer is shattered. What comes out of the opening of the series sets grand implications for the rest of the narrative. Queenmaker uses Do-Hee's guilt to navigate sexism in the workplace, abuse from the wealthy against those who are not, and more. The series lives at the intersection of classism and sexism, and Do-Hee is what everything flows through. That said, when Do-Hee switches from the side of the chaebols to the side of the working class, the series takes a turn that pushes beyond my initial expectations.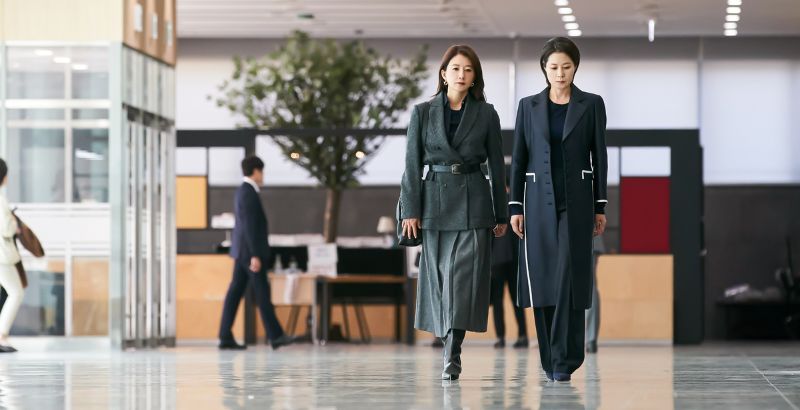 After Do-Hee unintentionally pushes a woman to commit suicide after she comes forward about sexual assault at the hand of Do-Hee's clients, the series changes. There is a mountain of regret that Do-Hee tries to crawl up and escape, and the show's strength is that she never really can. She brandished her sword for the Eunsung group without any shame nor guilt but now, Do-Hee has to reckon with it. And that means getting someone else she pushed around into a position of power and making Eunsung lose in the process.
How Do-Hee atones over the tone of the series is by using her powers and unshakable will for good, working on getting Oh Kyung-Sook elected. With the mayorship of Seoul at the center of the series, Queenmaker isn't just about Do-Hee making Kyung-Sook a leader. It's about all of the women moving in the background, in the mayoral race, and working to either prop up their own conglomerate through the men they control or themselves. The fact that the series is propelled by mature women with Hwang Do-Hee, Oh Kyung-Sook, Son Young-Sim (Seo Yi-Sook), Eun Chae-Ryuong (Kim Sae-Byuk), Eun Seo-Jin (Yoon Ji-Hye), and Seo Min-Jung (Jin Kyung) all dealing lethal blows across the series to others' powers the series isn't a normal political drama.
Each woman is terrifying in her own right and beyond capable, using what they have to in order to keep or gain power in a world built for men. In order to do this, each one bends or abides by the rules to their whims, using them as shackles for the others they face, sometimes even as they rip the burdens of gender off of themselves. Queenmaker is a series that shows the complexities of politics, but more particularly, the shapes they take when women are the ones vying for success.
But Do-Hee isn't the only fantastically strong character. Oh Kyung-Sook, the Rhino of Justice, is a force. She is dedicated to her pursuit of justice and ultimately fighting for the working class, seeing every battle with even the edges of the Eunsung group as a way to crush the wealthy and give back to those without. She is charismatic in her aggressive candor, and her authenticity pushes the boundaries of stereotypes of feminine power in Korean television and even in the US. She's as much a mythic symbol of class solidarity and equality as she is a wrench in the conglomerate's plans.
Still, it's easy to back the good guys, and yet, Son Young-Sim and Eun Chae-Ryoung make Queenmaker substantially entertaining. They're driven by greed, and they work within sexist chaebol politics. Young-Sim and Chae-Ryoung will never be more than their husbands, but that doesn't mean they can't shape their futures by using the stifling restraints put on them by their gender as if they are just a part of a game.
As the political battle between Kyung-Sook and Min-Jun intensifies, Do-Hee meets her match as she loses control of the political narrative. As situations get dire, Do-Hee and Kyung-Sook but heads repeatedly. On opposite ends of the spectrum of how they win the mayoral race, the two rush towards the same goal compromising with each other and fighting against an increasingly dangerous Eunsung group. Capable of spinning the news and not above violence, the last third of the season is filled with killing blows, and each woman is pushed to their breaking points when they each collide.
If there is any fault with Queenmaker, it's that it builds on itself continuously, so much so that it's nearly impossible to stand firm as twists start to spring forward. While the series manages to keep pushing boundaries and keeps the viewers on their toes, the narrative gets unsteady in places. While the series holds itself together in its pacing, it sometimes buckles under the expectations each twist builds up.
Queenmaker is full of surprises. It moves from a fixer drama to a political one quickly after the first episode and hurdles directly into crafting power from chaebol and worker perspectives. Class and gender are woven into the narrative as each woman tries to secure their footing in the world. Whether it's attempted murder, crafted scandals, or something else entirely, the drama of Queenmaker is made by the women that drive the story, and the writers behind the series show a keen understanding of how women move through the world both when they have power and when they don't.
Queenmaker is streaming now exclusively on Netflix.
Queenmaker
TL;DR
Queenmaker is full of surprises. It moves from a fixer drama to a political one quickly after the first episode and hurdles directly into crafting power from chaebol and worker perspectives. Class and gender are woven into the narrative as each woman tries to secure their footing in the world.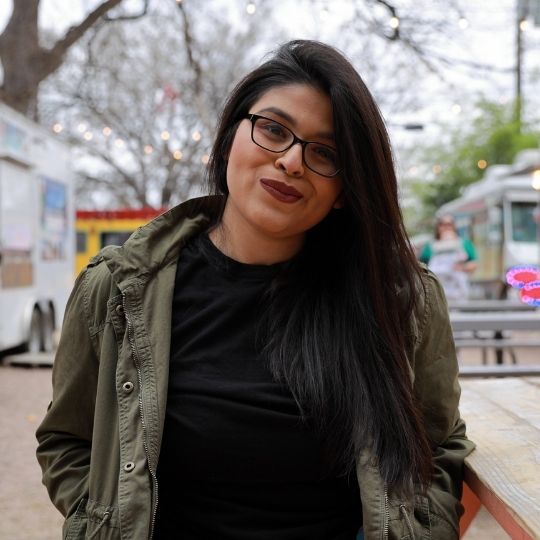 Kate Sánchez is the Founder and Editor-in-Chief of But Why Tho? A Geek Community. There, she coordinates film, television, anime, and manga coverage. Kate is also a freelance journalist writing features on video games, anime, and film. Her focus as a critic is championing animation and international films and television series for inclusion in awards cycles.