Reading Time:
4
minutes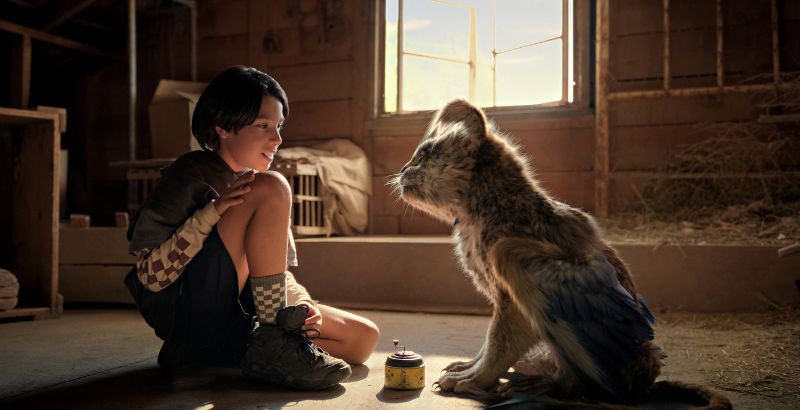 Chupacabras were the first "cryptid" I ever learned about, only I didn't know the word cryptid and my welo used it to keep up away from a certain section of their acre backyard when La Llorona didn't work. While Chupa has a funny name when you know the translations (a joke the cousins are in on), the film itself is a coming-of-age story that handles the idea of connecting to your culture through family extremely well. Directed by Jonás Cuarón and written by Joe Barnathan, Brendan Bellomo, Sean Kennedy Moore, and Marcus Rinehart, Chupa stars Demián Bichir, Evan Whitten, Ashley Ciarra, Nickolas Verdugo, and Christian Slater.
The family film focuses on Alex (Evan Whitten), a shy and bullied teenager who wants nothing more than to fit in at his mostly white school in Kansas City. When he flies to Mexico to meet his extended family for the first time, there he meets his grandfather and former luchador Chava (Demián Bichir), his wrestling-obsessed cousin Memo (Nickolas Verdugo), and fearless, punk-loving cousin Luna (Ashley Ciarra). Left on their family's ranch and pretty much in the middle of nowhere, he begins to connect to his cousins despite the language barrier. But right when he's starting to feel connected to his family, he discovers a young chupacabra cub hidden in his abuelo's shed.
While Alex didn't know about chupacabras until he saw a sick goat on the ranch, the moment he sees the cub, he knows it's the monster that his cousins warned him about. Alex soon learns that his new friend "Chupa" has a secret history with his family while the family tries to protect Chupa from a charming American scientist, Richard Quinn (Christian Slater). The latter part of this story hits on the tropes you expect from a child finding magical/wild creature narratives we see in the past. The American researcher being mean to the adorable chupacabra for profit fills the role it needs to, but ultimately it's not the largest part of the film. Sure, it gives a way to bond in the midst of chaos and adds some action, but it's ultimately forgettable.
Instead, Chupa succeeds because of how intimate it makes the myth of the chupacabra and how thoughtful it explores family. Alex feels alone…constantly. He has lost his dad, he's dealing with racist bullies at school, and all he can do is further detach himself from his culture in some attempt to fight his loneliness. It's a feeling that a lot of Latinos have felt, especially when you're born in the US and not able to connect to your cultural history in the same way as others. That said, Alex tries to manage this on his own, and that shakes him when he makes it to his abuelo's ranch. His cousin Memo only speaks Spanish. Abuelo isn't the most understanding of how Alex has turned away from Spanish. And Luna, while the easiest to understand emotionally, Alex is still on the outside.
Over the course of the film, the three cousins bond with each other as they care for their grandfather, even before they find Chupa. They talk about music and food, and Alex realizes that he was carrying the same prejudices that the bullies at school were. To see the cousins connect is beautiful. They're never mean outside pleasant teasing, and they always manage to listen to each other even with barriers. As Alex connects with Luna and Memo, he also begins to connect with their family's past and the importance Lucha Libre plays in their lives. It's a genuine exploration of belonging that I appreciate and one that never feels forced. The young actors wonderfully guide each other with their chemistry and just on the outside of it, Chava is the perfect Abuelo. He loves his grandchildren, and he is trying his best to help Alex heal from his grief and find himself in Mexico. This connection thrives because of the film's bilingual nature and the thoughtful way in which the filmmakers craft emotion.
All of that said, the chupacabra of it all is an element of the film but not entirely the focus. He's an adorable vehicle that lets Alex feel like he is a part of something larger than himself, ultimately making a Mexican cultural myth something more intimate. When it comes to the goat-sucking myth, the audience takes it in in different ways. First, we see it from Richard Quinn's perspective as someone trying to exploit the chupacabra for its powers. Then we see it through news reports and then as a scary story told by family. But the best way we learn about the chupacabra outside of spending time with Chupa and Alex is through a little alebrije. It's the first time we see the legendary monster as something other than evil and it's a phenomenal choice to bring audiences into the second act of the film.
Additionally, the design of the chupacabra is adorable and thoughtful, and the audience can immediately connect to it. And just like Alex, Chupa is just looking to be with family feel safe. The parallel between Chupa and Alex isn't subtle, but it works perfectly for a kid's film. It's a coming-of-age film, but it's really a story of learning who you are and finding pride in your history.
Alex's story is extremely relatable and one that shows how being born in the US can breed the same othering that white people do, even if you're Mexican-American. Alex is a child, and he is learning about himself, where he comes from, and how he fits into a culture that he's been detached from. Chupa isn't a perfect film, but it's a really great kid's movie that uses fantasy to tell a story about culture and family. With a scheming American scientist thrown in, the film is one I want every kid in my extended family to watch.
Chupa is streaming exclusively on Netflix April 7, 2023.
TL;DR
Chupa isn't a perfect film, but it's a really great kid's movie that uses fantasy to tell a story about culture and family. With a scheming American scientist thrown in, the film is one I want every kid in my extended family to watch.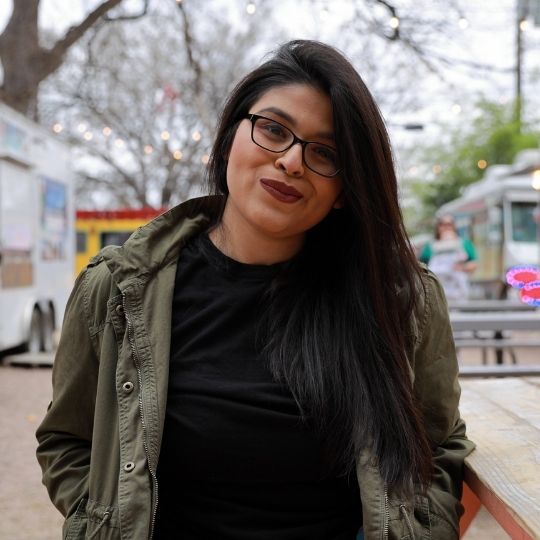 Kate Sánchez is the Founder and Editor-in-Chief of But Why Tho? A Geek Community. There, she coordinates film, television, anime, and manga coverage. Kate is also a freelance journalist writing features on video games, anime, and film. Her focus as a critic is championing animation and international films and television series for inclusion in awards cycles.