Reading Time:
7
minutes
While top manga often focuses on Shonen series or the widely circulated titles from VIZ Media, BL has also had a stellar year with emotional, steamy, angsty, or even wholesome romances highlighting queer love. So, we've round up our top BL manga of 2022. These queer romances cross-genre, setting, publisher, and in this year's list country.
A few ground rules, while there is no restrictions on publisher, there is a restriction on publish date. Every manga on this top BL manga of 2022 had to have had at least one physical volume published in English officially in the 2022 calendar year. This top BL manga of 2022 list also includes both one-shots and ongoing series. Additionally, content that is made for adults (18+ as listed by the publisher) have been marked as "MA" While a few of the BL on this list are Korean manhwa, they are published physically in the United States by manga companies. So let's dig into our Top BL Manga of 2022
Publisher: TOKYOPOP
Mangaka: koogi
Volumes: One-Shot (Sequel to Dekoboko Sugar Days)
"Tiny and adorable when they first met, Rui – still just as adorable – now looms over his boyfriend, Yuujirou. Though they were little more than best friends at first, the confusion over their true feelings for one another smoldered until they confessed. Now every day passes with such overwhelming sweetness it's all they can do not to ask themselves, "am I allowed to be this happy?" The final high school judo contest, the last summer of their high school careers, and beyond… the thought of his future with Rui makes Yuujirou's heart flutter." MA
Publisher: KUMA
Mangaka: ZAKK
Volumes: Three Volumes
"After taking him in on that rainy day, the mysterious Ryo now lives with the mad hatter, Kutsuna. With his stellar staff's help, the business has been booming. However, one fateful day, Kutsuna's rival and long-time friend Gotou informs him that he has been entered into New York Fashion Week. Initially, Kutsuna was hesitant to travel, but over time he steels his resolve. Once in New York, Kutsuna encounters some of Ryou's old acquaintances…"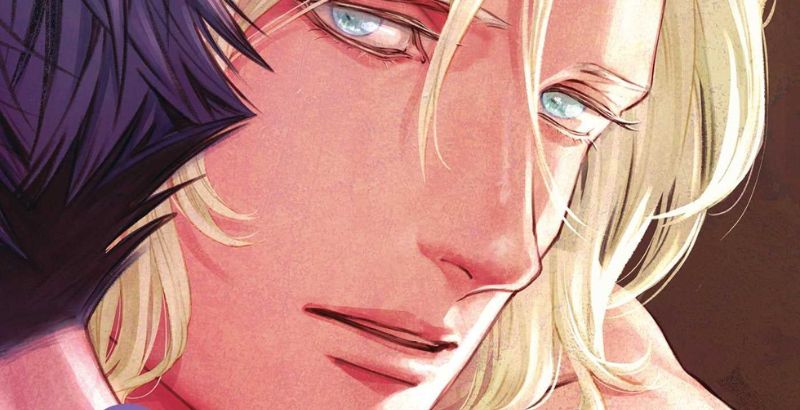 Publisher: SuBLime
Mangaka: Ranmaru Zariya
Volumes: Four Volumes, On-going
"Coyote has lived his entire life hiding his true identity as a werewolf, and in a cruel twist of fate, he ends up falling for Marleen, the successor to a werewolf-hunting mafia family. As the conflict between their families intensifies, the two renew their love for each other, but Marleen's family won't have it, and the mafia heir is placed under house arrest. Undeterred, Coyote ponders a way to free him!" MA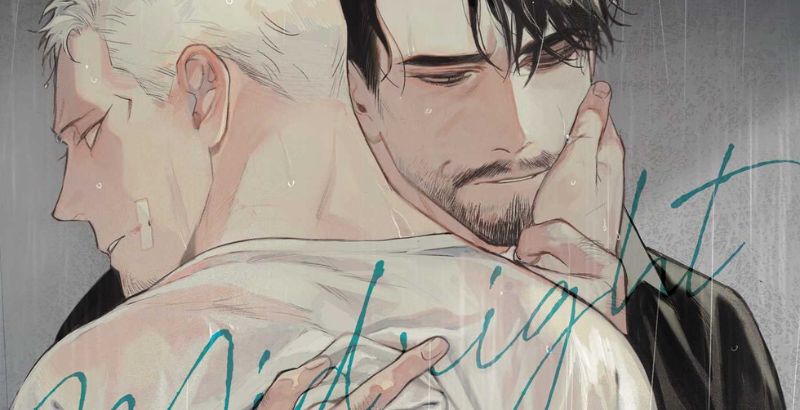 Publisher: SuBLime
Mangaka: CTK
Volumes: One-shot
"Ethan lives a monotonous life trying to pay off his crippling debt—until the day Mike appears at the neighborhood laundromat looking the worse for wear. Both men find themselves struggling in different ways to go on, and it's these struggles that bring them together in the throes of passion while simultaneously threatening to tear them apart." MA
Publisher: SuBLime
Mangaka: Akane Abe
Volumes: Two Volumes, On-going
"Masahiro, heir to a yakuza syndicate, has been skating through life without much purpose. When he stumbles one night into the drag club where his childhood friend Hana works, the drunk and obnoxious Masahiro causes such a stir that the beautiful owner of the club is forced to deal with the yakuza brat themself. Is one good spanking all it will take to put the heir apparent on the right path in life…and love?" MA
Publisher: Seven Seas Entertainment
Mangaka: koogi
Volumes: Two Volumes, On-going
"Yoon Bum, a scrawny and quiet man, has a crush on one of the most popular and handsome guys in his college: Sangwoo. After the two cross paths again, Yoon Bum's feelings grow in intensity until they become an obsession–and he breaks into Sangwoo's home. But what he sees inside is not the Sangwoo of his fantasies; his dreams of this alluring man abruptly turn into a nightmare.
This wildly popular BL horror manhwa webtoon is the grand prize winner of the 2nd Lezhin Comics World Comic Contest, and has been published in numerous languages since its 2016 debut, winning critical praise across the globe. Now readers can own this full-color, deluxe paperback edition in English for the first time!" MA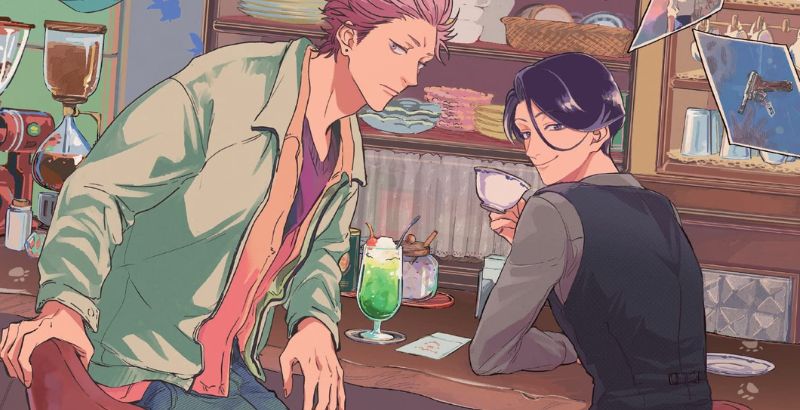 Publisher: KUMA
Mangaka: noji
Volumes: One-shot
"At the Sako Detective Agency works the reliable Rou Nakamura. Despite his rugged looks, intimidating glares and pink hair, animals seem to adore him, making him the perfect candidate for finding lost pets. Rou is also in love with his boss, Detective Fumika Sako. When he isn't helping Fumika out on a case, Rou is always on the lookout for a chance to sneak in a kiss!"
Publisher: SuBLime
Mangaka: CTK
Volumes: Two Volumes
"Yosuke's dream relationship with his old high school crush Arimura hits some turbulence when Masato Hozumi, a former college classmate of Arimura's, makes an appearance. And when Yosuke decides to take a position working overseas, it ends up putting the lovers further at odds. Determined to find out the cause of his boyfriend's strange behavior, Yosuke confronts Hozumi and learns of the troublemaker's true intentions!" MA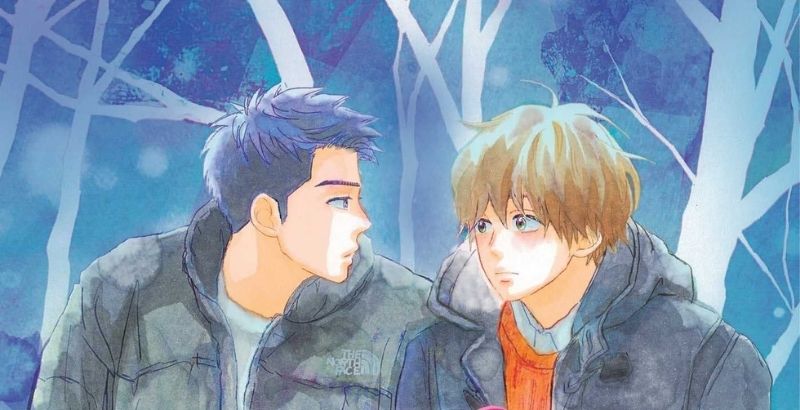 Publisher: VIZ Media via Shojo Beat
Mangaka: Wataru Hinekure (Writing), Aruko (Ilustration)
Volumes: On-going
"Aoki has a crush on Hashimoto, the girl in the seat next to him in class. But he despairs when he borrows her eraser and sees she's written the name of another boy—Ida—on it. To make matters more confusing, Ida sees Aoki holding that very eraser and thinks Aoki has a crush on him! Aoki confesses his feelings to Ida and prepares for rejection, but in an unexpected turn of events, Ida asks him if they should try dating. Aoki wants to keep their new relationship under wraps, but Ida has already told all their friends!"
Publisher: TOKYOPOP
Mangaka: A1
Volumes: Two Volumes, Ongoing
"Yiyoung and his college friends have formed a startup company together, and even managed to score a proposal meeting with the illustrious SJ corporation. But when he meets Kang Daehyung, a handsome corporate big shot that's just his type, can Yiyoung keep his cool long enough to succeed in both his love life and his career?" MA
Publisher: TOKYOPOP
Mangaka: Bboungbbangkkyu
Volumes: One-shot
"Myongi and Sunho haven't seen each other since they were 18 years old. Now 27, they run into one another at a high school reunion, and the romantic feelings they had for one another come rushing to the surface. But are they the same people now that they were back then?" MA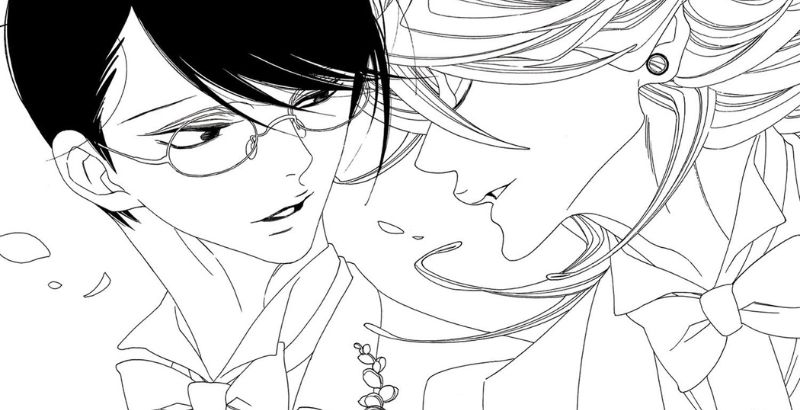 Publisher: Seven Seas Entertainment
Mangaka: Asumiko Nakamura
Volumes: Six Volumes
"Sajo is in his final year of university and trying to figure out what to do after graduation. As the pressure mounts, he suggests to Kusakabe that they take a break from each other. Kusakabe naturally takes this hard and throws himself into his music in an attempt to put their relationship behind him. When a family emergency brings Sajo back to town, can the two young men sort out their feelings and what they need from each other?"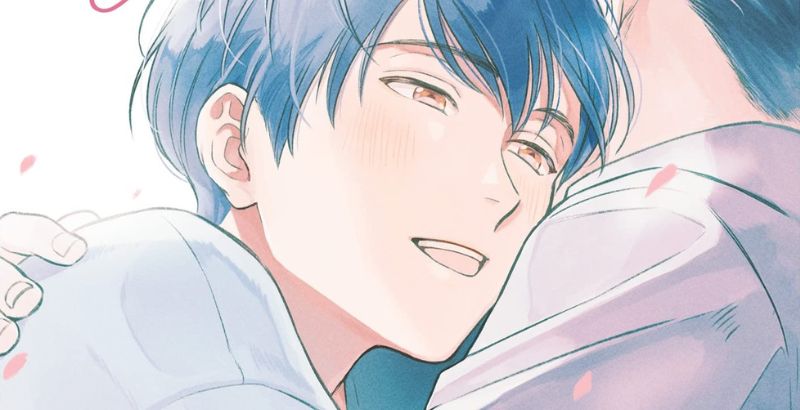 Publisher: Seven Seas Entertainment
Mangaka: Ryousuke Nanasaki (Author) & Yoshi Tsukizuki (Art)
Volumes: One-shot
"From school crushes to awkward dating sites to finding a community, this collection of stories recounts the author's "firsts" as a young gay man searching for love. Dating is never ever easy, but that goes doubly so for Ryousuke, whose journey is full of unrequited loves and many speed bumps. But perseverance and time heals all wounds, even those of the heart. This moving memoir by gay activist Ryousuke Nanasaki, following his historic life story, was originally released in Japan as a novel of collected essays. They are compiled here beautifully in a manga format."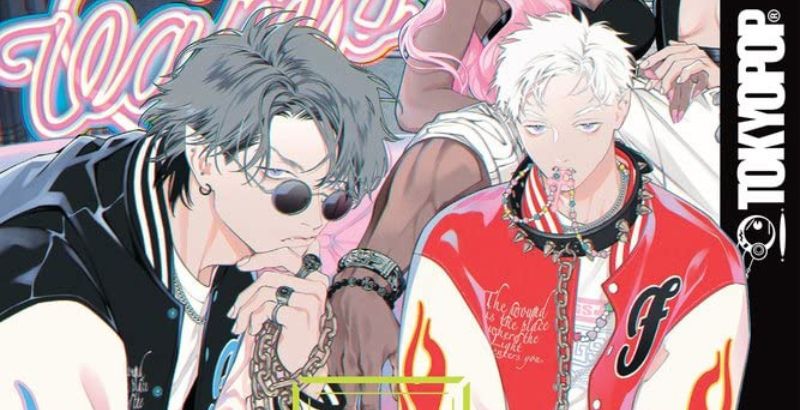 Publisher: TOKYOPOP
Mangaka: Billy Balibally
Volumes: One-shot
"As the sole survivor of a vampire attack, En wakes up to find that his hair has gone white as snow… and, worse, that he's developed a craving of his own for blood. Fortunately, the vampire health and welfare organization FANGS is there to help with the transition, and the handsome Ichii steps up as his guardian and mentor. Swept up into a confusing and lonely new world where everyone seems to be hankering for a taste of his "virgin" blood, En must navigate the FANGS pairing system, an arrangement that sets up compatible vampires as mutual feeding partners… and partners in all other ways as well. But what happens when En panics and declares that he'll be paired with Ichii? And what does brooding, rough-around-the-edges Ichii make of his spunky, outgoing new charge?" MA
Publisher: Seven Seas Entertainment
Mangaka: Nagabe
Volumes: One-shot
"Hachi the cat finds most things monotonous, especially high school. But when Aoi the lizard–a quiet, high-achieving transfer student–arrives, Hachi catches a glimpse of a more colorful life. If Hachi can help Aoi open up, unlocking new feelings in the process, maybe life won't be so dull after all."
---
Now these aren't all the BL titles that deserve love, Sasaki and Miyano, Moon & Sun, and of course, Black or White just barely missed the cut. Did you have 2022 favorites? Let us know on social media.
Synopses for the Top BL of 2022 list are taken directly from product pages for the manga.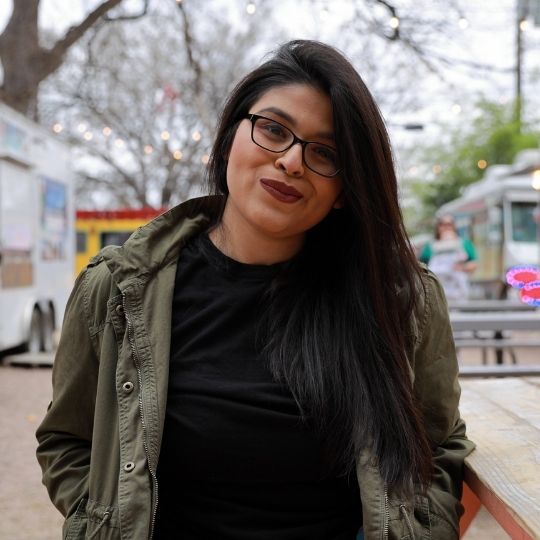 Kate Sánchez is the Founder and Editor-in-Chief of But Why Tho? A Geek Community. There, she coordinates film, television, anime, and manga coverage. Kate is also a freelance journalist writing features on video games, anime, and film. Her focus as a critic is championing animation and international films and television series for inclusion in awards cycles.