There is a wealth of horror across streaming services right now. You could say it's a great time to be a horror fan, especially when it comes to easily accessing international horror films. While I struggled to find copies of foreign-language horror at my local Blockbuster, on Netflix, there are so many to choose from. With subgenres that range from supernatural to zombies, folklore, or even the ultraviolent and sci-fi-bent, the international horror films on Netflix deserve their own list.
From takes on grief and commentary on a broken immigration system to time-traveling phone calls, ultraviolent old people, and isolated zombie tales, we've rounded up 10 international horror films to check out for the spooky season, and all year round. Also, don't worry about spoilers, we're keeping the synopsis spoiler-free and straight from the respective Netflix pages.
Director: Remi Weekes
Writer: Felicity Evans and Toby Venables, Remi Weekes (story by)
"After making a harrowing escape from war-torn South Sudan, a young refugee couple struggle to adjust to their new life in a small English town that has an unspeakable evil lurking beneath the surface."
The Call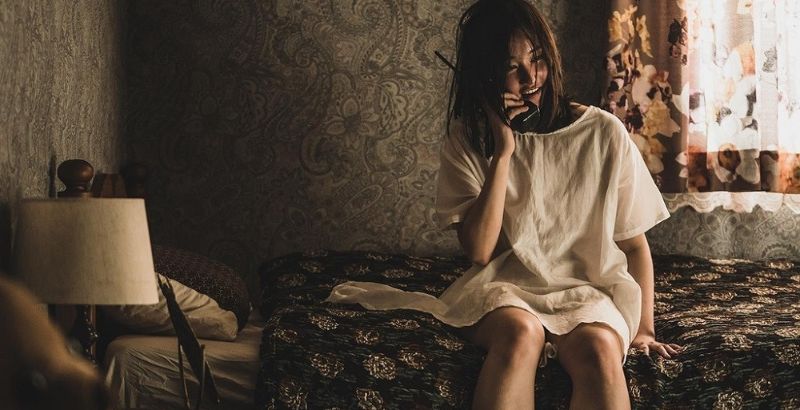 Director: Chung-Hyun Lee
Writer: Chung-Hyun Lee, based on the original screenplay by Sergio Casci
"A phone call that connects two women from the past and present starts a dangerous game to change the future…and their manic obsession begins."
Don't Listen
Director: Ángel Gómez Hernández
Writer: Santiago Díaz, Ángel Gómez Hernández, Víctor Gado, and Juan Moreno
"Daniel, Sara, and their only son Eric are a happy family that moves to an old house in the country. Working as home restaurateurs, Daniel and Sara's plans for restoring and selling the house after the job is done change drastically after a family tragedy."
Under the Shadow
Director: Babak Anvari
Writer: Babak Anvari
"After Shideh's building is hit by a missile during the Iran-Iraq War, a superstitious neighbour suggests that the missile was cursed and might be carrying malevolent Middle-Eastern spirits. She becomes convinced a supernatural force within the building is attempting to possess her daughter Dorsa, and she has no choice but to confront these forces if she is to save her daughter and herself."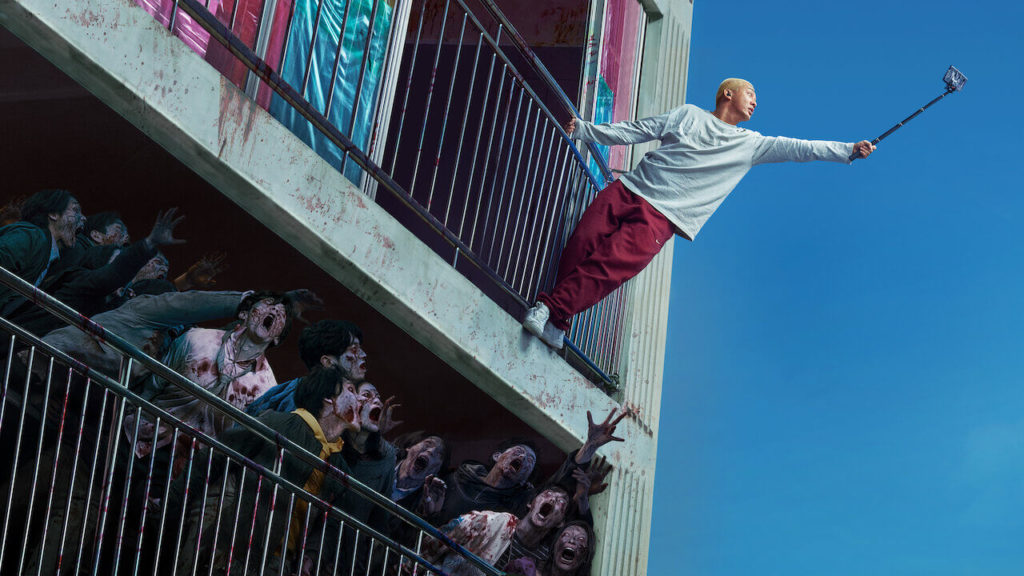 Director: Il Cho
Writer: Il Cho, based on the screenplay by Matt Naylor
"While a grisly virus ravages a Korean city, Joon-woo tries to stay safe by locking himself inside his apartment. Just as he loses hope, he discovers another survivor."
Director: Roberto De Feo and Paolo Strippoli
Writer: Lucio Besana, Roberto De Feo, Paolo Strippoli, Milo Tissone, and David Bellini
"Five people traveling by camper crash into a tree. When they recover, the road they were driving on has been replaced by an impenetrable forest and a wooden house."
Director: Takashi Shimizu
Writer: Naruki Matsuhisa, Eisuke Naitô, Takashi Shimizu, and Hideo Yamamoto
"Susumu is a 34-year-old homeless man. One day he met a medical student Manabu who is looking for a participant of his experiment. It is Trepanation which is drilling a hole in the skull. It is said to increase blood and to bring out a person's sixth sense. Manabu said he will pay 700,000 yen to the participant. Susumu accepts the offer for money. After the operation, he starts seeing distorted humans when using only his left eye. A lady has many legs, a guy has a huge finger, or some of them look like animals or robots. Manabu researches and discovers what Susumu can see is homunculus and those distorted bodies are the reflection of their complex and trauma."
The Whole Truth
Director: Wisit Sasanatieng
Writer: Abishek J. Bajaj
"When two siblings stumble on a strange hole in the wall of their grandparents' house, horrifying incidents reveal sinister secrets about their family."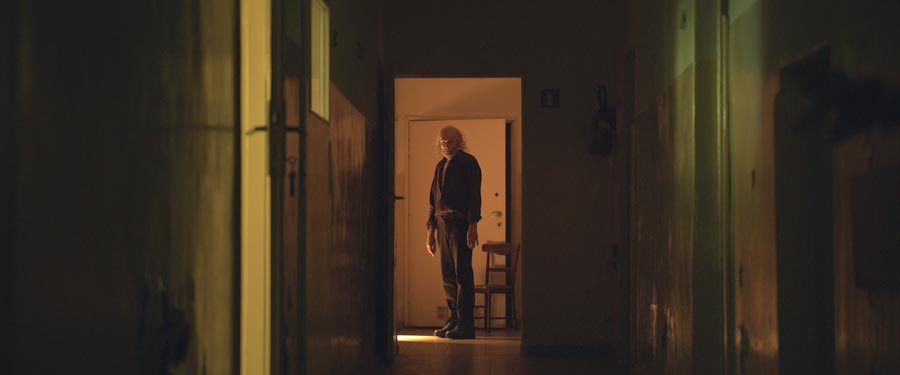 Director: Andy Fetscher
Writer: Andy Fetscher
"Ella is on the way back to her hometown with her kids for her sister's wedding. The remote little village has changed a lot since she left: young people have long moved away, leaving mostly the old folks behind, seemingly forgotten by the rest of the world. When a huge thunderstorm hits the little town the night of the wedding, the residents of a retirement home start behaving strangely. Led by a giant retiree, a group of elderly inmates attacks the young caretakers with horrific brutality. Following a blackout, they break down the security doors and escape into the cold rain. The music attracts them to the wedding where soon Ella will have to fight for her family's survival."
---
Get over that one-inch barrier of subtitles and get scared with international horror films on Netflix this Halloween season.
Synopses for 10 International Horror Movies to Watch were taken from their respective information pages.