Reading Time:
5
minutes
If you're an anime fan and haven't heard of HIDIVE, you should give it a try. HIDIVE is an anime streaming service that features dubcasts as well as simulcasts and is only $4.99 a month. With series such as Made in Abyss, Is It Wrong to Try to Pick Up Girls in a Dungeon?, and Alice in Borderland, HIDIVE has plenty of titles to offer anime fans. During Anime Weekend Atlanta (AWA), HIDIVE revealed some of the upcoming series and seasons that will be added to their already huge list of anime.
Mirage Queen Prefers Circus
Coming to HIDIVE next year, Mirage Queen Prefers Circus is described as:
They always steal the prey they aim for. That is Phantom Thief Queen. Gender, age, and nationality are unknown. Together with their partner Joker, RD, they travel around the world on the airship Troubadour. This time, the Queen is aiming for a cursed jewel, the legendary Rose of Linden. A hypnotist, an acrobat, a magician…the talented circus members challenge the Queen! What is their purpose? In order to get back the jewel, the Queen stands up to the challenge in a bold and brilliant way (or disguise). Nothing is impossible for the Queen!
The Tunnel to Summer, the Exit of Goodbyes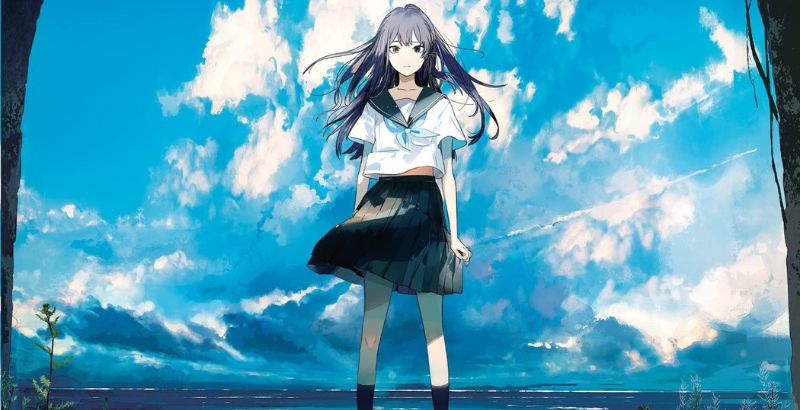 Following the theatrical run of The Tunnel of Summer, the Exit of Goodbyes, this movie will be coming to HIDIVE in 2023 and is described as:
Kaoru Tono heard a rumor: The laws of space and time mean nothing to the Urashima Tunnel. If you find it, walk through, and you'll find your heart's desire on the other side…in exchange for years of your own life. One night, Kaoru just so happens to find himself standing in front of a tunnel that looks suspiciously like the one the rumor describes. He finds himself thinking of Karen, the sister he lost in an accident five years ago.
To Kaoru's surprise, he's been followed by the new transfer student Anzu Hanashiro, who promises to help him experiment with the mysterious tunnel—but what does she want from Kaoru in exchange? And what will he have left to give after the tunnel's done with him?
Utano☆Princesama Maji LOVE ST☆RISH Tours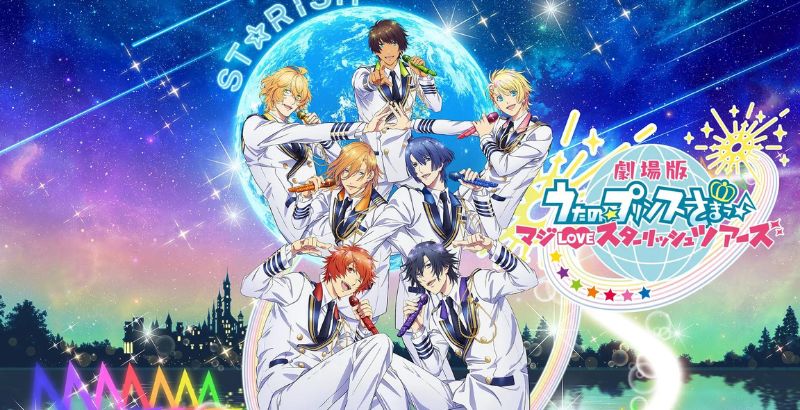 Following the theatrical run of Utano☆Princesama Maji LOVE ST☆RISH Tours, this movie will be coming to HIDIVE in 2023 and is described as:
With the great success of "Maji LOVE LIVE Kingdom," the members of ST☆RISH have been busy with their idol activities. However, while their success has brought a sense of fulfillment, they began to have feelings they never felt before. "What do we do from now on…" At that time, a call comes in from the Shining Office, summoning everyone to receive a "reward." What is it…? This is the behind-the-scenes story of ST☆RISH, connecting "Maji LOVE Kingdom" to the "Maji LOVE ST☆RISH Tours."
Giant Beasts of Ars
Giant Beasts of Ars will premiere exclusively on HIDIVE in 2023 and is described as:
The great beasts created the land, but humans stole it. Angered, the beasts began eating humans, who, in turn, called upon the gods to fight the beasts. In the age of the sword, heroes, and mythology, giant beasts are hunted by humans for profit. Jiro, who makes his living hunting beasts, encounters Kuumi, who is being chased by someone, and at that moment, decides to save her. As rumors spread regarding humanity and a mysterious experiment, together, they seek to discover the world's secrets.
Ragna Crimson
Ragna Crimson will premiere exclusively on HIDIVE in 2023 and is described as:
In a world where dragons rule sky, sea, and land, those who would fight them and win must surpass the limits of normal human strength. Set on victory at any cost, dragon hunter Ragna joins forces with the mysterious Crimson. Crimson's motivations may be obscure, but their goal is the same: to destroy the dragon monarchs.
Lupin the 3rd (Parts 1-6) and Lupin Zero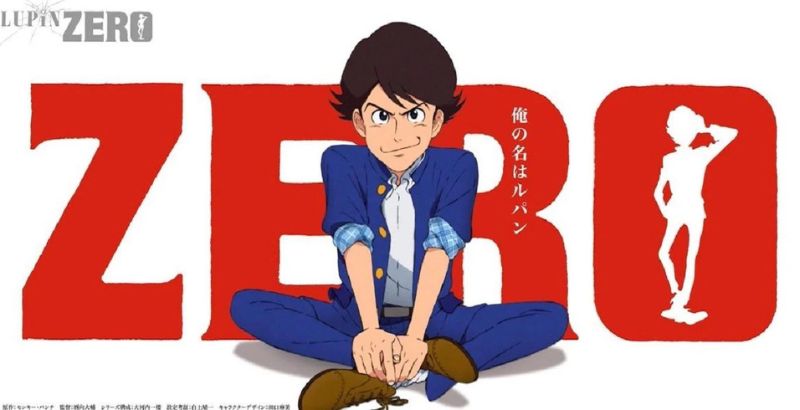 All parts of Lupin the 3rd are available on HIDIVE, and Lupin Zero will be available only on HIDIVE! Lupin Zero is described as:
How did this young boy become the notorious gentleman thief "Lupin III"?
Loosely based on Young Lupin III from the original manga, Lupin Zero will tell a nostalgic yet brand-new original story, finally lifting the veil cast upon Lupin III's humble beginnings. Set during the era in which the original series was first published, the anime depicts Young Lupin III running around the streets of 1960s Japan during the country's economic boom.
A young boy climbs the staircase to villainhood. What was he thinking, and what steps did he take? This is the untold origin story of the world's greatest thief.
Fall 2022 Simulcasts
HIDIVE will also be simulcasting multiple animes from Japan this fall, and these titles include: The Eminence in Shadow, Reincarnated as a Sword, I've Somehow Gotten Stronger When I Improved My Farm-Related Skills, Management of a Novice Alchemist, Encouragement of Climb, My Master Has No Tail, Love Flops, Peter Grill and the Philosopher's Time, and Akiba Maid War. 
English Dubs
Some well-loved series will also be receiving English dubs or have recently received dubs this fall. These include The Eminence in Shadow, Reincarnated as a Sword, Akiba Maid War, Ya Boy Kongming!, and Urusei Yatsura.
---
If any of these titles jump out at you, I would highly advise checking them out on HIDIVE now or in the near future.
Series and movie summaries used for this article are taken directly from HIDIVE, Seven Seas Entertainment, Square Enix, and TMS Entertainment.