Reading Time:
9
minutes
The new anime season is in full swing and with so much to check out it can be a little overwhelming. But we here at But Why Tho have you covered with our biggest anime round-up yet! Our 2022 Fall Anime Round-Up has early impressions on 13 of this season's new series and returning favorites. So without further adieu, let's get into it.
---
Spy x Family
Animation studio: WIT Studio, CloverWorks
Synopsis: The Forger family is growing and Operation Stryx continues in the hopes of maintaining peace.
What Works: The blend of humor and charm that made the first half of season one a hit maintains itself here while growing the show's star trio as its story unfolds.
What Doesn't: There is a bit of repetition beginning to form with some of the characters and their roles in the narrative that threatens to wear these elements thin if they continue without change. 
Odds of Success: High
For more details on Spy x Family be sure to check out my weekly reviews of it here.
Bocchi the Rock 
Animation studio: CloverWorks
Synopsis: Hitori is an introvert that struggles to approach others which hampers her dream of being a rock star. But when a chance encounter opens the path to being in her first band, Hitori must overcome her fears and make her dreams come true.
What Works: This comedic look at Hitori's character keeps this entry in our 2022 Fall Anime Round-Up fun and light while both giving a meaningful look at what it's like to struggle with social anxiety while never making fun of its protagonist. 
What Doesn't: With Hitori spending a lot of the series actively panicking about things, the show can get a bit loud. With so much stress yelling and trips into Hitori's overactive imagination, it's possible for some viewers to find this series a bit obnoxious at times.
Odds of Success: High
For an in-depth look at Bocchi the Rock make sure to check out my weekly reviews here.
Raven of the Inner Palace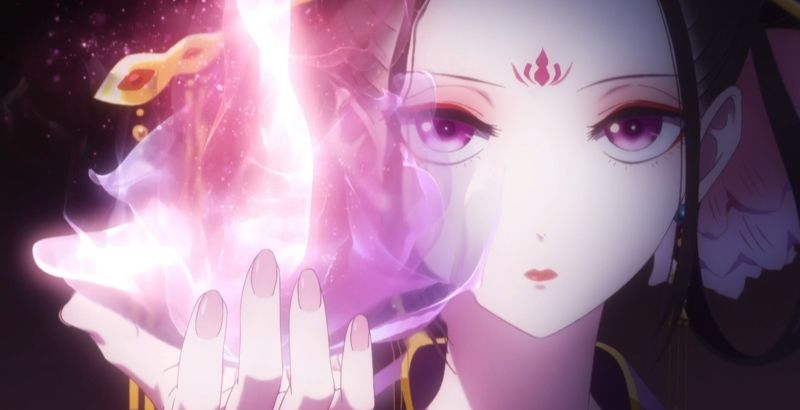 Animation studio: BN Pictures
Synopsis: Deep within the palace, there lives the Raven Consort. She has knowledge of many mystical things and many come to her when unexplainable happenings disturb court life. 
What Works: The supernatural mysteries the show has introduced thus far have been interesting, as they are propelled by a solid core cast of characters who keep the viewer engaged. The visual design of the characters is also top-notch, with some gorgeous costumes that feel worthy of a royal court. 
What Doesn't: Compared to most anime, the pacing of this series is on the slow side. This coupled with the low-key energy that its cast provides could leave some fans bored with its take on the supernatural mystery.
Odds of Success: Moderate
Beast Tamer
Animation studio: EMT Squared
Synopsis: Rein is a beast tamer who used to travel in The Hero's party but has been cast out due to his ineffectual performance in battle. Deciding to strike out on his own, Rein soon finds himself gathering a party of his own and that he may be far more special than he was led to believe. 
What Works: This entry in our 2022 Fall Anime Round-Up delivers high spirits and light laughs as Rein and his growing circle of friends discovers adventure together.
What Doesn't: Personality-wise, this show is extremely basic. Each character will feel familiar to fans of the medium as it delivers the sort of sight gags and simple misunderstandings anime comedy has delivered for decades. 
Odds of Success: Low
BLUE LOCK
Animation studio: 8-Bit
Synopsis: In order to mold Japan's next elite striker, 300 of the nation's best soccer players are brought to Blue Lock where they will compete to prove they have what it takes to win their home the World Cup. 
What Works: The show's maniacal energy and unhinged look at competitive sports and what it takes to become the best make it stand out from many other sports anime. 
What Doesn't: This entry in our 2022 Fall Anime Round-Up is one of those odd occurrences where its greatest strength can also be viewed as its biggest weakness. With an almost Squid Game-like energy to its cutthroat challenges and determined competitors, I can see this series not being what many sports anime fans might be looking for. 
Odds of Success: Moderate 
For an in-depth look at Blue Lock be sure to check out Kyle Foley's weekly coverage here.
The Daily Life of the Immortal King 
Animation studio: Haoliners Animation League
Synopsis: When an exchange student shows up looking to change the status quo of their school, Wang Ling, Sun Rong, and the rest of their classmates are in for another wild year of cultivation training. 
What Works: While this season delivers more of the fun and laughs of previous seasons, this time around this 2022 Fall Anime Round-Up is having fun sprinkling homages to other franchises like Pokemon and Godzilla into its narratives, with hilarious results.
What Doesn't: The only thing that could hold this show back is how oblivious the cast continues to be over Wang Ling's evident power. If your suspension of disbelief was struggling in previous seasons, it won't get any rest here.
Odds of Success: Extremely High
Mobile Suit Gundam: The Witch from Mercury
Animation studio: Sunrise
Synopsis: Suletta Mercury has just arrived at the Asticassia School of Technology. She barely has time to get settled in before she is drawn into a world of Mobile Suit duels, Corporate power struggles, and unexpected betrothals. It's a lot for one back country girl to acclimate to. But with Miorine by her side, she just might manage to keep her head above water. 
What Works: Mobile Suit Gundam: The Witch from Mercury manages to deliver a new approach and energy to the long-standing Gundam franchise while not abandoning the series themes of war and corporate greed it is known for. The characters are colorful, with Suletta and Miorine providing fantastic anchors for the plot, and the mechs are just as cool as they have ever been.
What Doesn't: If your only want from a Gundam series is more of what you have gotten in the past, this series will leave you unsatisfied. 
Odds of Success: Extremely High
For a more in-depth look at Mobile Suit Gundam: The Witch from Mercury be sure to check out Collier "Cj" Jennings's weekly reviews here.
Shinobi no Ittoki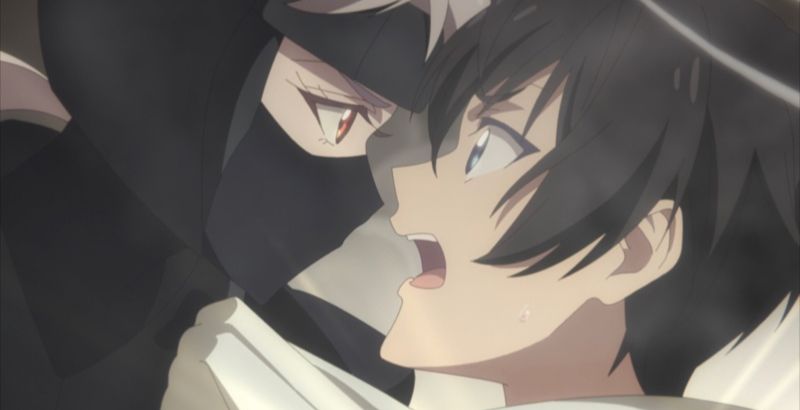 Animation studio: TROYCA
Synopsis: Ittoki was an average middle schooler getting ready to enter high school until he discovered he is the future chief of a hidden ninja clan whose rivals want him dead. Now, with his childhood friend Kousetsu by his side, he must find a way to survive ninja training at a special high school for the future ninjas of all the clans.
What Works: Ittoki is a likable lead that you can't help but cheer for as he stumbles his way into his new life. His family is filled with interesting characters and his struggles at school look like they may hold more nuanced than one would expect.
What Doesn't: The scale of some of this secret ninja culture that exists within Japanese society often tests the limits of disbelief. There are also times when it feels like the show unfairly punishes Ittoki for his lack of knowledge which makes the supporting cast come across as jerks.
Odds of Success: Moderate
For a more in-depth look at Shinobi no Ittoki be sure to check out my weekly reviews here.
Do It Yourself!!
Animation studio: Pine Jam
Synopsis: Serufu finds herself in need of a club to enter for high school and soon stumbles across the DIY Club. This chance discovery will lead her to make new friends and experience new things while she attempts to build something that may help mend a piece of her past.
What Works: Serufu leads an all-around charming cast as they grow, learn, and experience the pitfalls of life together with more than a few laughs along the way.
What Doesn't: The animation style can be a bit rough at times. While this is clearly intentional, it may be off-putting to viewers who prefer a cleaner look to animation.
Odds of Success: Moderate
The Human Crazy University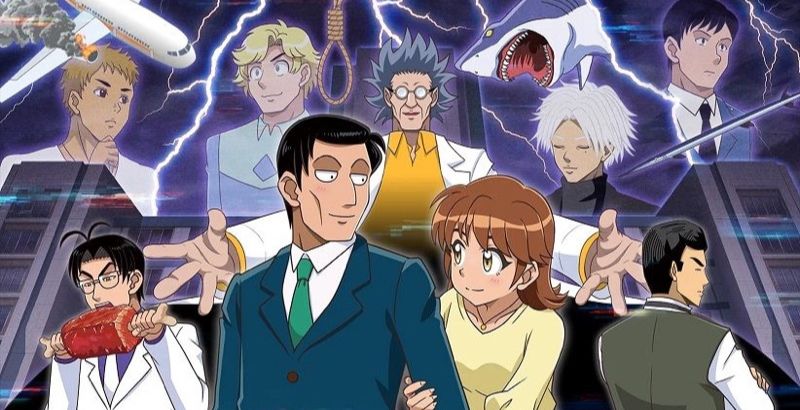 Animation studio: DLE
Synopsis: Satake Hirofumi was a death row inmate until his execution revealed him to be an Undeadman. Now, staying at the Human Crazy University, he is studied so that The Professor may learn the secrets to Satake's escape from death, through the retelling of the tragedies of his life.
What Works: I can honestly say this series and the way it approaches its subjects are like nothing I've seen before. If uniqueness is valuable to you this show has that in spades.
What Doesn't: My overriding feeling after each of the episodes I've watched has been confusion. The show's mix of tragedy and comedy does little for me but leave me questioning what the point of any given moment is. Coupled with the overly simplistic animation, though I'm not sure if much of what this show does even qualifies as animation, and you have a series struggling to present a cohesive concept. 
Odds of Success: Very low
Chainsaw Man
Animation studio: MAPPA
Synopsis: When devil hunter Denji is betrayed by the mob bosses that were controlling his life it looks like the end for him. But rather than die, his devil friend Pochita merges with him, saving his life and allowing him to transform into Chainsaw Man. When he is recruited by Makima to work for a government-run devil-hunting squad, his life can only go up from here. Right?
What Works: Mappa delivers its trademark visual magic in this often blood-soaked anime to gorgeous effect. Couple this with the fish out of water lead protagonist in Denji and there is a solid foundation here for the series to potentially build from. 
What Doesn't: Some of the early elements in this series are applied a bit too heavy-handedly. These often cause the elements of the show they are intended to enhance to become overshadowed by how ridiculous heights the narrative took it to. 
Odds of Success: Moderate
For an in-depth look at Chainsaw Man check out Kate Sánchez's weekly reviews here. (I helped with episode 3)  
Legends of Mana: The Teardrop Crystal 
Animation studios: Yokohama Animation Lab, Graphinica
Synopsis: Shiloh lives a quiet life in a small rural village helping those around him. But when two members of the rare magical race Jumi cross his path, the boy soon finds himself leaving town in the hopes of helping them find more of their kind. 
What Works: If you have a soft spot for classic fantasy narratives about getting swept away on adventures this show hits those notes in spades. It's fun, and brings an energy with it that feels perfect for a show connected to a video game series that goes back to the 90s. 
What Doesn't: While its simplicity is fun, it often takes it a bit too far. Some characters are too one note for their own good. One character manages to be separated from her group and gets into trouble twice in the same episode. These overly simple characters often struggle to remain engaging even as the world and story try to keep the fun going. 
Odds of Success: Low
My Hero Academia
Animation studio: Bones 
Synopsis: The time has come for the heroes to face off against Shiguraki's Liberation Front in a battle the likes of which the series has never seen before. 
What Works: With the threat of Shiguraki first introduced way back in season one, this storyline has been a long time coming and the series clearly knows it needs to deliver a big payoff for the fans who have stuck around. With a great blending of action and character, the early episodes have kept every aspect of the series feeling fresh and engaging. 
What Doesn't: The only complaint I can possibly see someone having with this season is the sheer number of things going on. It would be easy to lose track of who is where or what was happening the last time the series touched on X character. 
Odds of Success: Extremely High
For an in-depth look at My Hero Academia make sure to check out Kyle Foley's weekly reviews here.
---
There you have it. Our early thoughts on just 13 of the anime series currently airing. I hope our 2022 Fall Anime Round-Up helps you find a new favorite this season!