Netflix has been attempting to craft films that can match what major movie studios are turning out, to mixed results. Sometimes they succeed, and you get The Old Guard and The Harder They Fall. Other times the results are less than stellar, in which case you get Red Notice. I'm happy to report that The Gray Man falls into the former camp. Based on the novel of the same name by Mark Greaney, The Gray Man is helmed by Joe and Anthony Russo and stars Ryan Gosling as Court Gentry/The Gray Man. Plucked from prison and placed in the CIA's Sierra program, Gentry is one of the most skilled spies on the planet – until a mission goes south and lands a target on his head. I had the pleasure of watching this film in a theater, and here are my five reasons why you should check it out when it hits Netflix next week.
The Cast
The Russos are no stranger to wrangling together talented ensembles, as their work on sitcoms like Community as well as the Marvel Cinematic Universe has allowed them to work with a plethora of talented actors. The Gray Man continues this trend, as Gosling brings his trademark stoicism and a bit of dry wit to Gentry. He plays off of Chris Evans, who is portraying the sociopathic Lloyd Hansen – easily recognizable by his pressed white pants and "trash stache". Evans is clearly relishing the role, playing a character who's a total 180 from his turn as Captain America. And he's joined by other genre veterans: the cast includes Bridgerton breakout Rege-Jean Page, Alfre Woodard ((Star Trek: First Contact), Billy Bob Thornton (Armageddon), and Jessica Henwick (The Matrix Resurrections).
The Action
Another thing the Russos are known for is hard-hitting action sequences, especially in their debut MCU film Captain America: The Winter Soldier. Here, it's as if they took the Winter Soldier sequences and crossed them with the type of mayhem you'd see in The Fast and the Furious franchise. And I mean that as a compliment. There's a grand total of nine action sequences in the film, and each of them gets bigger and better. From a fight on an airplane that's slowly falling apart, to a chase through the streets of Prague that involves a runaway train and heavy artillery, this is a film that'll literally have you on the edge of your seat. It also proves that the $200 million dollar budget Netflix shelled out for Gray Man didn't go to waste. Take notes, Red Notice.
The Crew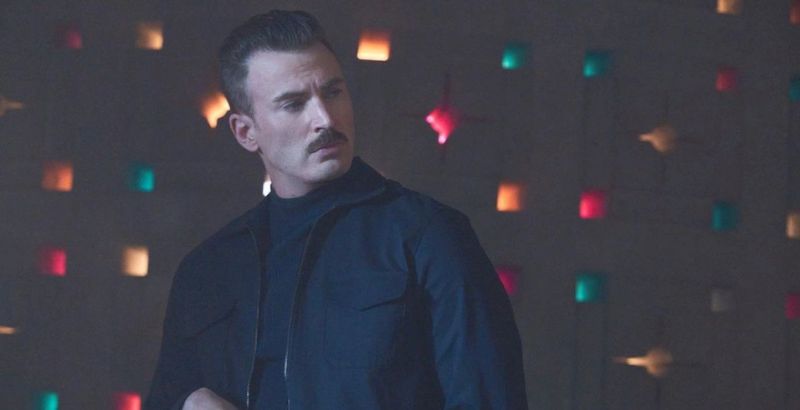 Under their AGBO banner, the Russos have served as producers on a wide range of films including fellow Netflix action thriller Extraction and this year's sleeper hit Everything Everywhere All At Once. The Gray Man marks their second post-Avengers: Endgame film following Cherry, and it's clear that the duo wanted to strike a balance between the hard-hitting action of their Marvel films and the dramatic weight of Cherry. The Russos have brought other Marvel collaborators on board: Christopher Markus and Stephen McFeeley, who penned all four of the Russos' Marvel efforts, return to work on the screenplay with Joe Russo, and Winter Soldier composer Henry Jackman crafts a rather haunting suite. As the saying goes, teamwork makes the dream work – especially when that team is full of people you trust.
The Scale
The Gray Man is one of the few Netflix films to feel like a proper blockbuster. From its globetrotting focus to its intense action sequences, this is a film that feels just as made for a theater as it does the comfort of your home. And that's a great thing, because Netflix's movies rarely feel that way. Take Red Notice, for example: despite scoring three of the biggest stars in Hollywood and having a similar sized budget as Gray Man it feels less like a movie and more like a bootleg video game. Gray Man, on the other hand, has actual craft and thought put into it which makes it feel just as big as a James Bond or Mission: Impossible film.
Ana De Armas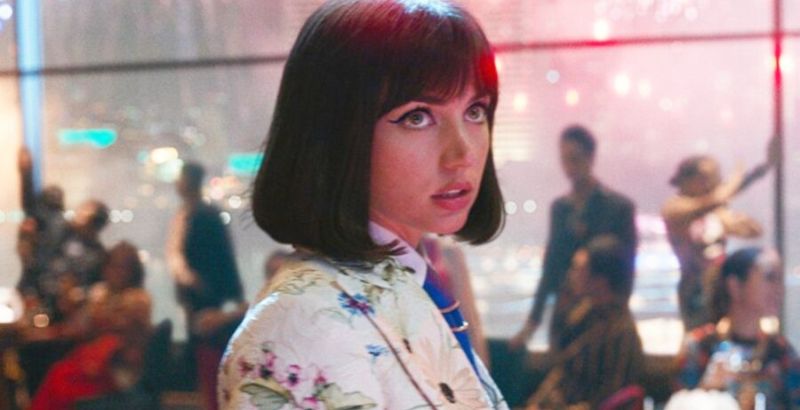 The best part of Gray Man is Ana de Armas as Gentry's fellow agent Dani Miranda. If you were disappointed by de Armas' limited screen time in No Time To Die, worry not. She's an active participant throughout the narrative, saving Gentry's life more than once and proving to be just as capable – if not more capable – than he is. The Russos have hinted that this film could be the beginning of a potential franchise, especially since Greaney has written more Gray Man books, and I would not mind seeing a film focused on Miranda's exploits. de Armas is a rising star, and this is a film that fully takes advantage of that.
If you love spy films, you should check out The Gray Man. If you like pretty people beating the snot out of each other, you should check out The Gray Man. If you're looking for a film to give you that adrenaline rush that comes with watching a well-crafted blockbuster but don't want to get off the couch, you should check out The Gray Man.
The Gray Man is playing in select theaters and will be available to stream on Netflix on July 22, 2022.