A Hulu Original, The Princess is an action-packed fight to the death set in a fairy tale world directed by Le-Van Kiet and starring Joey King as a skilled and formidable young royal. When a beautiful, strong-willed princess refuses to wed the cruel sociopath to whom she is betrothed, she is kidnapped and locked in a remote tower of her father's castle. With her scorned, vindictive suitor intent on taking her father's throne, the princess must protect her family and save the kingdom. The film also stars Dominic Cooper, Olga Kurylenko and Veronica Ngo. We have three reasons for to watch The Princess, with some context from Kiet, King, and Ngo themselves, provided at the film's virtual press junket.
Watch The Princess for Joey King
Le-Van Kiet explains, "Joey just consistently impressed me dramatically, but also physically." And this King is absolutely badass, holding her own with Veronica Ngo, a woman who knows action well. King added this about her role, "Knowing that I really did give it my all and that I got to work with someone who knows their stuff like Veronica, and to know that she was, like, semi-impressed, even a little bit with me is so nice." And like Kiet and Ngo, audiences will get to see King not as just a dramatic actress, but an action star who is trusted to hold her own agains the men she is fighting on-screen and who excels under Kiet's action direction.
But just looking badass on screen isn't all King did, in fact she threw her body into doing every move she could, learning from her stunt doubles and the crew along the way. Explaining the process King described needing to take hits and learn from them, "You just have to go full throttle. And that's where the training really comes in handy. It's like, you're learning these movements and you're learning how to respect these movements, but you're also learning how to, like, not be scared."
King added, "I think that it's worth saying though that, like, the only reason I felt like I could do these things is because Kiet and Veronica and the entire stunt team as well, they all lifted me up so much. No one made me feel like I couldn't do anything." In her first action role, King was able to become a student, which she explained, "Like, my two stunt doubles, who became great friends of mine, they wanted me to do everything that I could. They wanted to train me to be the best that I could be…And so everyone me, that's what made me a good student. That's what made me able to do all of it, 'cause I had such an amazing support system of people that believed in me. Because I was nervous, I'd never done something like this before."
Watch for Memorable Fight Sequences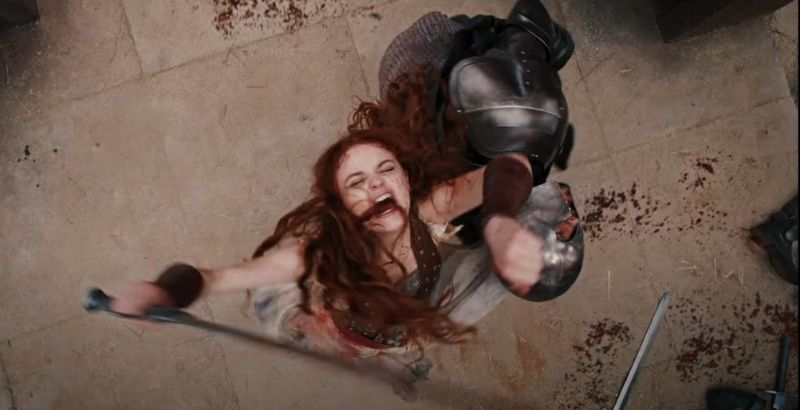 If you're familiar with martial arts films, then you know that good fights stick in your brain long after they end. The survival elements of The Princess help drive urgency that propels this fairytale-esque story into pure action territory, ensuring that we get the chance to see that Princesses can and are fighters all the same. Kiet adds how he managed to push high-octane action and character development by looking at a action staple: "The Raid really inspired us to make the action very hard boiled and really feel every punch, and also that survival skill of just having this mayhem. So there's that. And it's also fun too. So those are the things that I felt that really got us into this rhythm of what The Princess should be." With fights in a kitchen, descending a tower, and so much more, Kiet is able to bring a wide scope to the film that pushes out beyond just one of fights, building impact across them all.
Watch The Princess for a Different Kind of Princess Story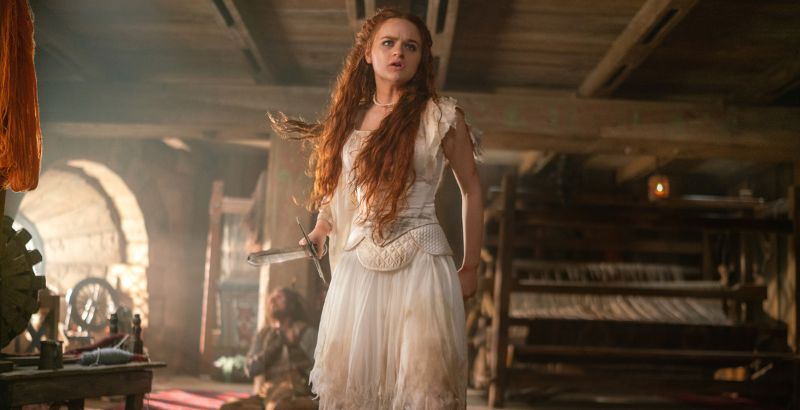 When I heard Kiet was behind The Princess I was intrigued. Mainly because, like star Veronic Ngo points out, he's known for darkness. She explained, he's very dark and, you know, all the storytelling. And when he called me and he say, 'Okay, I'm gonna do a princess movie,' and I was like what?" She continued, "You know, it's more like a guy who is telling the story of, like, all this crazy, dark stories, killing, you know? Yeah, all this dark stuff that you could imagine of. And then he's just coming, "Yeah, I'm gonna do a princess story." I'm like what are-what? Am I hearing you right?" And a different kind of Princess is what you get in this film. A mostly silent protagonist who is enamored with earning her royal right, defending herself, her family, and her people, with the impending Prince a specter of evil.
But in all of the action, Kiet and crew never lost sight that King plays The Princess, and that means she moves and fights differently than those around her. Kiet explains, "And also have this style to her, instead of her fighting the same as a man. With this sword and the stone kind of movie, we were more towards, okay, how can we do something that's not boring, and how can we do something where Joey is fighting against something that she doesn't really want to fight in every scene, but she just has to get through it. And so there's all these obstacles. There's all these struggles, and I think that's where Joey's dramatic sense, and she's the best at it, right, works really well for us, because she was consistently staying in this urgency and survival mode."
And in this mayhem and survival we get to see a Princess become more than a title. King explains, "She's overwhelmed, she's tired, she's a hell of a fighter. And I think what the best part is, is like no matter how, like what [CUTS OUT] part of taking away from this movie is, like, no matter how strong or loud your self doubt is, like, you really can overcome it and pull through and come out on top."