After three long years, Stranger Things is back on Netflix with an absolute banger of a season. Demonic forces terrorize Hawkins once more, as Season 4 promises to be bigger, better, and more explosive than ever before. If you're not sold, follow me into the Upside-Down as I list my top four reasons you should watch Stranger Things Season 4.
Origins galore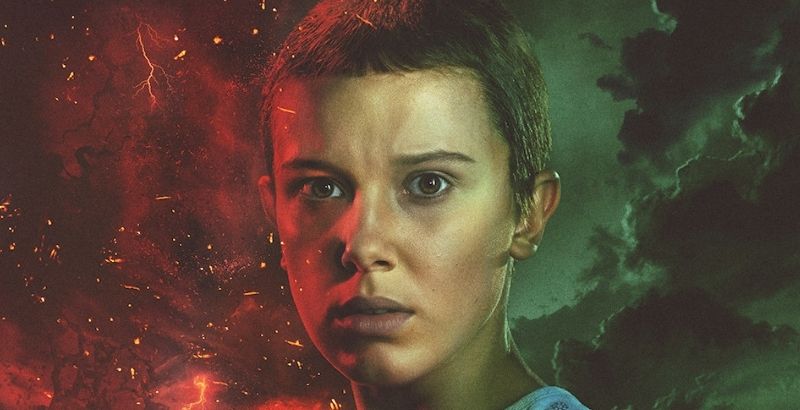 Recently I pondered my top five questions heading into Season 4, in which I asked if we'd see more details about the origins of Eleven (Millie Bobby Brown) and the nature of the mirror dimension known as the Upside-Down. Eleven's particular plot thread had been teased in parts throughout Season 1 and Season 2 with only minor snippets of details shown, but there were still a lot of questions left unanswered. The same can be said about the Upside-Down as we've come to understand even less about the place other than the various threats that exist there and their plans for our dimension.
Season 4 lays an unexpected path toward these origin stories, and while we still don't know everything, you will leave with a lot more answers than you expected. I particularly enjoyed how the season finale found a way to weave all of these open plot threads into one giant "WOW" moment that leaves you on a fantastic cliffhanger, ready and eager for Part 2. You need to watch Stranger Things Season 4 for the explanation of the origin. The culmination of storytelling in that final 30 minutes was beyond entertaining.
Darker, Scarier, and Gorier Than Ever
I can't talk enough about how this show has returned to its roots and tapped into a level of horror that we've not yet seen in Stranger Things, but it's a welcomed feature. Having rewatched the prior three seasons, I was left with the impression that Season 1 still captures the best elements of suspense and terror. Season 3 comes in at a close second, utilizing body horror in a stomach-churning way. However, after watching Season 4, I can solidly say it takes the series to a whole other level, and by the end of Episode 1, it's clear that the show isn't messing around. The physical gore is as horrifying in a visual sense as it is in an auditory sense. I'm pretty squeamish when it comes to these things, but I was impressed with how the show balanced these violent sequences without just making them gratuitous and instead utilized them to create real fear. The deaths are all there to reinforce the threat of the villain.
It's not just the gore that goes beyond expectation—a sense of dread captured me as the show explored Season 4's newest villain. The consistency through which these sequences were announced with the chime of a distorted grandfather clock left me with a spine-tingling reaction that I'm not sure I'll recover from quickly.
A Villain To Be Feared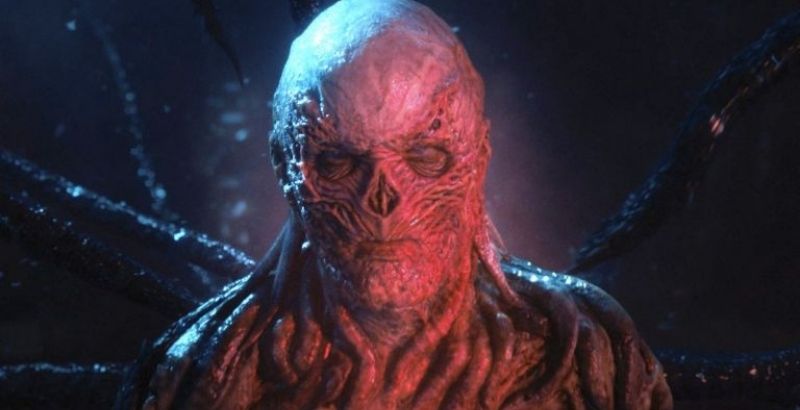 To hear his name is to know fear truly. Vecna. As this show so expertly does in the past, we couldn't have a Season of Stranger Things without having a tie-in villain that connects back to its D&D source material. Vecna is a genuinely menacing threat in the world of Hawkins, possessing a great deal of power and torturing his victims in a fashion inspired by A Nightmare on Elm Street. It's undoubtedly a little ironic that Freddy Kruger himself, Mr. Robert Englund, is part of this season's cast. Wheels within wheels.
The character's visual design is akin to Freddy, but the full-on body prosthetics are unbelievably gruesome and add to the vibe of this fearsome foe. I was also shocked to see the show give this villain an origin story, and you do not want to miss it. The approach the Duffer brothers took to Vecna has catapulted him to my number one favorite bad guy from the Upside-Down and just another brilliant reason why you should watch Stranger Things Season 4.
Sadie Sink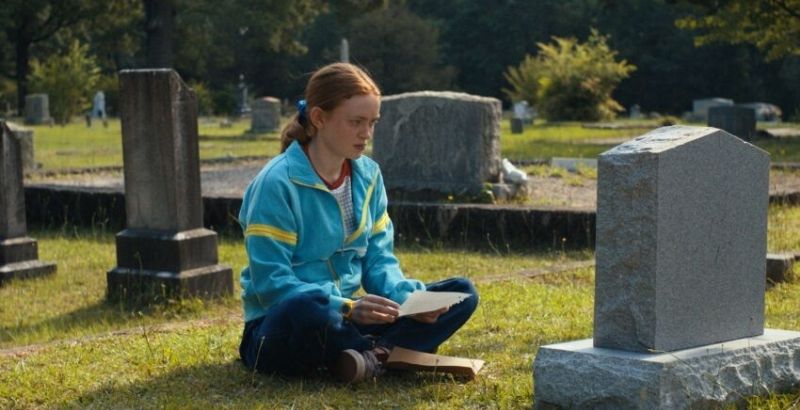 Personally, I think I've saved the best for last. Sadie Sink, a.k.a. Max Mayfield, steps up this season in a big way. During Episode 4, "Dear Billy," her performance is on point, and this young woman has found the spotlight and is taking her moment with both hands. If you enjoy her performance here, definitely go watch her in another Netflix production, Fear Street 1978. After dealing with the death of her brother, Billy, Max is in a dark place. Not only did her stepdad leave, forcing her mom to move into a trailer park and start drinking, but the trauma of how she lost her brother has caused Max to pull away from everyone and isolate herself. Sink delivers such a powerfully emotive performance and one that left me wondering when we're going to see more of her outside of the world of Stranger Things because this young woman has a bright future ahead of her.
---
Overall Stranger Things Season 4 came out swinging with the intent to elevate all areas of the series. One thing is certainly clear, after that finale, the wait for Part 2 is going to be agonizing. Make sure to join our discord, and chat with us about Season 4 spoilers. Also, check out CJ's review of Stranger Things on the site.
Stranger Things Season 4 Part 1 and Part 2 are available now exclusively on Netflix.