The Moon Knight limited series will premiere on Disney+ in one week, and in celebration of that fact, here are five Moon Knight comics that serve as the perfect introduction to the lunar vigilante. Moon Knight has always been one of my favorite Marvel heroes due to his outlier status; instead of being bitten by a radioactive spider or granted mutant gifts at birth Marc Spector was a mercenary who died and was resurrected by the Egyptian god Khonshu. Spector's struggles were also relatable, both in terms of faith (he was raised Jewish yet serves as Khonshu's emissary on earth) and mental health (he has a disassociative identity disorder which leads to multiple personalities).
Moon Knight: The Midnight Mission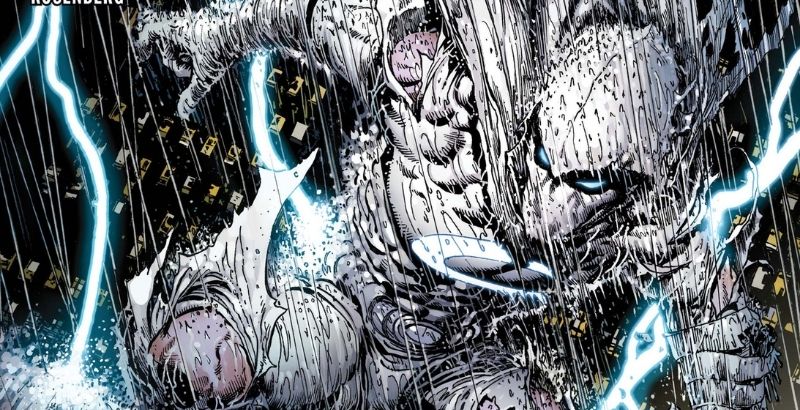 The latest Moon Knight comic comes courtesy of writer Jed MacKay (Black Cat, The Death of Doctor Strange) and artist Alessandro Cappuccio (Mighty Morphin Power Rangers). Following an altercation with the Avengers, Marc Spector forsook Khonshu and opened up the "Midnight Mission" to continue his charge of protecting wayward travelers. The series delves into Spector's mental state — he even goes to therapy! And has him battling multiple threats, including a horde of vampires. It continues MacKay's penchant for delving deep into lesser-known characters in the Marvel Universe, and Cappuccio's artwork perfectly captures the shadowy world that Spector frequents.
Moon Knight: The Bottom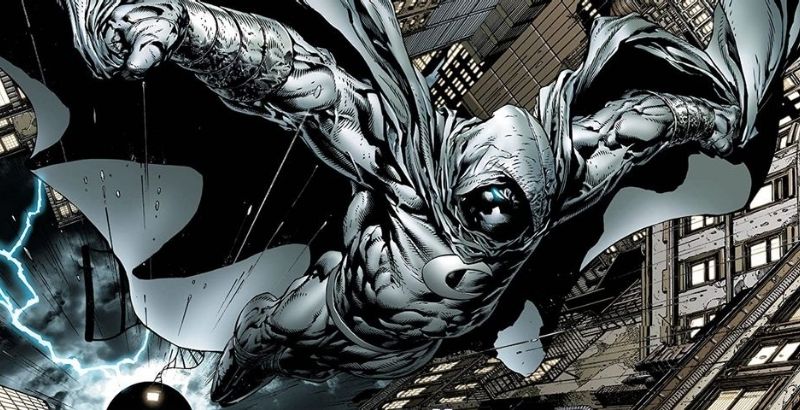 In 2006, novelist Charlie Huston took the reigns of a new Moon Knight comic and brought Spector to the lowest point in his life. After a brutal battle with his arch-enemy Bushmaster the man who killed him, Spector, was abandoned by Khonshu and began to drive away his friends. However, when he finds himself in the crosshairs of his old foes, the Committee, Spector must once again don the costume of Moon Knight. Huston's noir-laced scripts, combined with the dark and gritty art of David Finch (New Avengers), made for a fan-favorite book and might provide an insight into where the television series might go in terms of brutality.
Moon Knight: From The Dead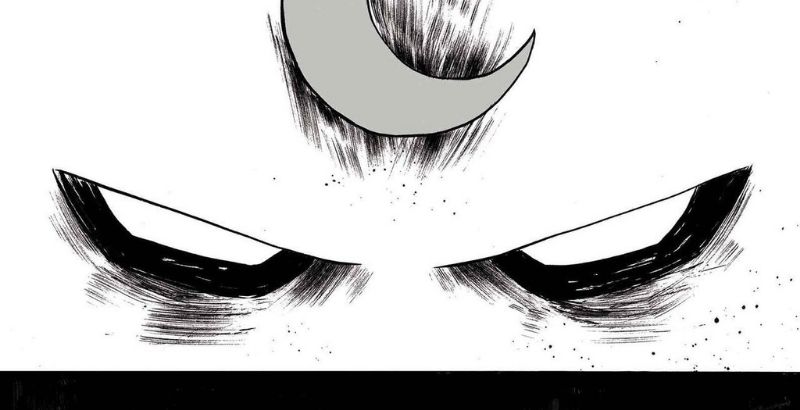 The Moon Knight comic underwent another revamp in 2014 courtesy of writer Warren Ellis and artist Declan Shalvey, which features Spector tackling various threats, including a gang of ghosts and a mushroom-fueled descent into a dream realm. Shalvey's artwork is the highlight of the series, particularly his design for "Mr. Knight," an aspect of Spector's personality that wears a pure white three-piece suit and the Moon Knight mask. The "Mr. Knight" persona has been displayed in posters and stills for the Moon Knight series, which shows how influential Shalvey's design is when it comes to Moon Knight.
Moon Knight by Jeff Lemire & Greg Smallwood: The Complete Collection
Jeff Lemire is no stranger to putting his spin on lesser-known heroes, including Green Arrow and Swamp Thing at DC Comics; he and artist Greg Smallwood took a similar approach to Moon Knight. Their run begins with Marc Spector being locked in an insane asylum, where he begins to question his exploits as Moon Knight. Eventually, Spector begins to claw back his identity, even coming face to face with Khonshu in an emotionally charged battle. This run features everything you'd expect in Moon Knight comics; mind-bending imagery, tests of the main character's state of mind and faith, and a character-driven story. Smallwood would even attempt to pitch a Midnight Sons series following the success of the Moon Knight run that sadly never came to pass.
Moon Knight: Bad Moon Rising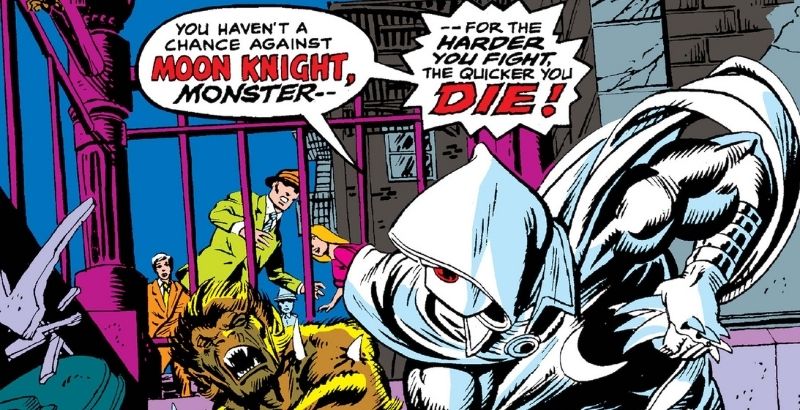 The Bad Moon Rising collection features a wealth of Moon Knight comics that detail the lunar vigilante's origin, including his first appearance in Werewolf By Night #32, where he battles the heroic lycanthrope, Jack Russell. (A Werewolf by Night Halloween special is even being filmed by Michael Giacchino for Disney+ later this year.) The series mostly features work from Moon Knight co-creators Doug Moench and Don Perlin, as well as artist Bill Sienkiewicz who would come to define the haunting, shadowy look of Moon Knight.
---
Whether the Moon Knight series is your first introduction to the character, or you've been anxiously awaiting Spector's live-action debut, these Moon Knight comics are the best introduction to the character. I highly recommend seeking them out after watching the series, as Moon Knight will undoubtedly grow in popularity following the series premiere.
Moon Knight premieres on Disney+ on March 30th.