Reading Time:
3
minutes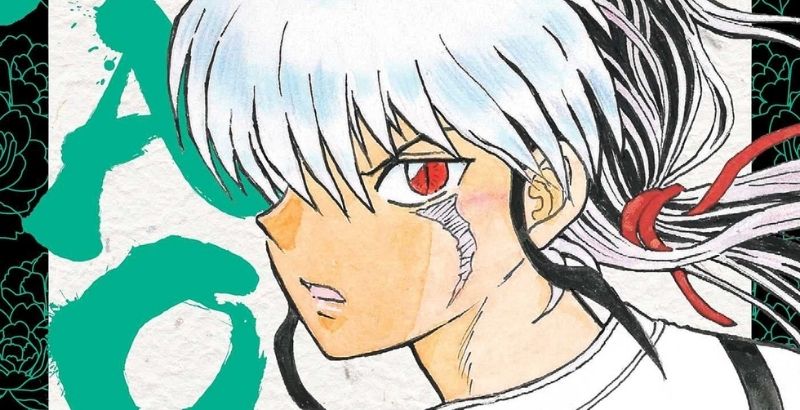 There is a bit of a "lull" in Mao Volume 3, compared to the high standards the two previous volumes set for the series. A lot of background is set up for the characters this time around. Rumiko Takahashi's latest combines many beloved elements of her previous series. This time around, heroine Nanoka travels back in time to the Taisho era and meets Dr. Mao, an exorcist. The two team up to track down the cat demon Byoki, who has seemingly cursed the both of them. The series is published in English by VIZ Media under their Shonen Sunday imprint. Volume 3 is translated by Junko Goda, adapted to English by Shaenon Garrity, and features touch-up art and lettering by James Gaubatz . Yukiko Whitely is behind the cover and interior design, and the volume is edited by Annette Roman.
Mao Volume 3 can effectively be split into two parts. The first half concludes the cliffhanger the previous volume left readers with. Nanoka has traveled back in time to warn Mao about the Great Kanto Earthquake, but she is too late, and the group is confronted by Byoki at last. The showdown works for numerous reasons: the first and major one being how much it opens up the story's potential. The first two volumes set up a showdown with Byoki as endgame. And now, the rug has been pulled out from underneath readers, as we realize there is a lot more to unravel about Mao and Nanoka. The fact that neither can fully trust their memories additionally leave us with an almost unreliable narrator effect, furthering the suspense.
The best part about this is it blurs the lines of good and evil. This is not to say that this is a requirement for a story to be "quality." There are plenty of times where it is better, or even welcome, for characters to be so morally good and their foes evil just for the sake of being so. Takahashi's storytelling is a blend of the two, readers are given just enough to question Byoki's actions that they will want more answers. Takahashi's artwork serves this confrontation well, as Mao's body undergoes a transformation when he loses control that echoes much of Takahashi's horror artwork. However, sometimes the attempts to translate this to the lettering of Byoki's dialogue doesn't land. Full disclosure, I read a digital edition, not the physical, but on digital the chosen font felt off. The idea is clearly there, but because the font is designed to look as though it is old and falling apart, it almost looks like it hasn't fully rendered in the digital edition. A very small detail, but noticeable enough to take me out of the story briefly while reading the digital version. That aside, the rest of the lettering is spot on, and the sound effects especially match Takahashi's artwork well.
The back half of Mao Volume 3 moves slower. It reads like a lot more transition and set up for the next story arc, after the reveals that came with the Great Kanto Earthquake. We meet Hyakka, who may get on some people's nerves, but has a back and forth with Mao that is rather entertaining to read. He used to be apprentices with Mao, and even though he is younger in age, he was Mao's senior in years spent training. It is likely that we will see more of him in the future, although the chapters with him felt rather abrupt and seemed to lack a few key details.
Mao Volume 3 has both highs and lows for the series. It is clearly a bridge between the initial first story arc of Mao and Nanoka partnering together. Now, they're heading towards genuinely unpacking their pasts. At times certain parts feel abrupt, but overall the Great Kanto Earthquake in the beginning of the volume has enough compelling scenes to keep readers coming back for more.
Mao Volume 3 is available January 11th, 2022 wherever books are sold.
Mao Volume 3
TL;DR
At times certain parts feel abrupt, but overall the Great Kanto Earthquake in the beginning of the volume has enough compelling scenes to keep readers coming back for more.