This year has been great for horror games—both for big-name developers and small indie teams. From Little Nightmares 2 to Mundaun, they come in many different forms, from first-person shooters to puzzlers. But they all have one thing in common: they put you on edge and give you that rush of adrenaline. It's fun to get scared, so now that Halloween is coming up, we reflect on some of the big, popular titles that gave us some great frights. We list some of the best spooky games that have been released in these past ten months, and while not all of them are specifically released as horror games, each has elements that will insight terror or trepidation.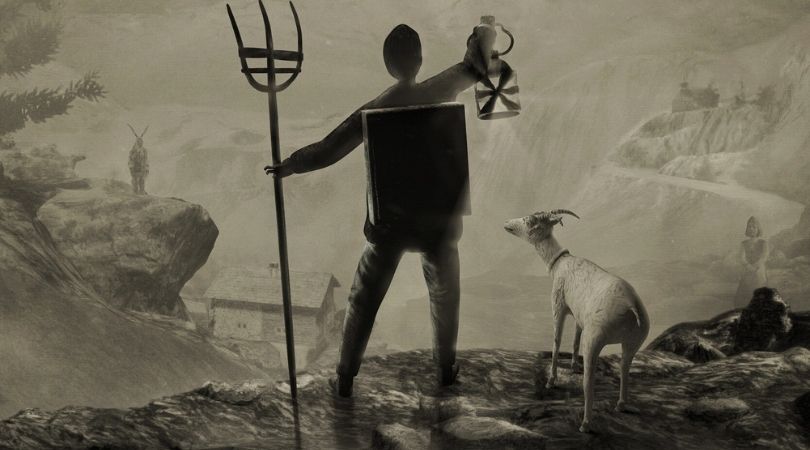 Hand-drawn and slow-paced, Mundaun is an acquired taste. Either you love it, or you hate it. Nevertheless, you'll want to check out this indie game. Set in an isolated village in the Alps, Mundaun begins with the main character returning to his childhood home after his grandfather's death. But there is something old and dark haunting the remaining inhabitants. Mundaun takes players on a journey to discover what's behind all the sinister events occurring, learning dark secrets, surviving hostile encounters, and solving puzzles along the way.
Out of all these spooky games, Subnautica wasn't necessarily created to be a scary game in and of itself. But its open-world design, allowing you to explore an alien planet underwater, is really what sets your teeth on edge. You don't have to be afraid of the ocean to find Subnautica creepy. In certain areas, the water only allows you to see a few feet in front of you. And with the silence all around, punctuated by groaning from the ice every now and again, your brain can't help but make up looming threats—you never know if something might emerge out of the deep. Add on the danger of drowning, and Subnautica is one scary survival game.
Returnal is a sci-fi roguelike that finds the player trapped on an alien planet and stuck in a time loop. While exploring the planet, you'll stumble upon your own corpse and soon realize that every time you die, time loops back to the moment you crash-landed on this foreign planet. It's a fun, engaging, and, at times, frustrating setup that creates quite a bit of challenge. But the real terror comes into play with the various aliens you'll have to fight, the vivid visions you'll endure, and a random replica of your childhood home you'll have to explore. Returnal is a trippy game that has psychological horror written all over it.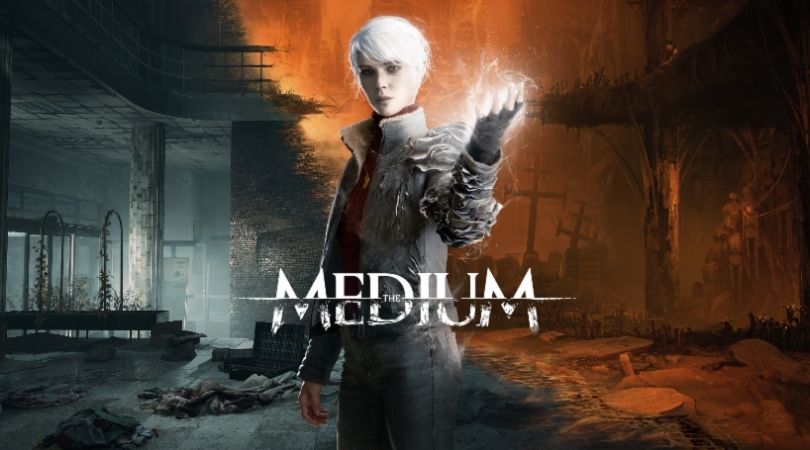 Developed by Bloober Team—a team, at this point, well-known for their psychological horror games—The Medium is set in post-Communism Poland. Players control Marianne, a spirit medium that can travel to the spirit realm. If that doesn't already entice you, the duality between the spirit world and the living world—reflected by the duality in Poland itself between Communism and Democracy—brings a great mechanic to the table. Players can explore both worlds simultaneously. But you're not necessarily reading this article because you're interested in mechanics. No, you're here for the spooks. And let me tell you, the use of fixed cameras and a third-person perspective—similar to Resident Evil and Silent Hill—makes for some really creepy situations. And the spirit world is plenty scary all by itself. Add in the hair-raising soundtrack, and you got yourself a winner.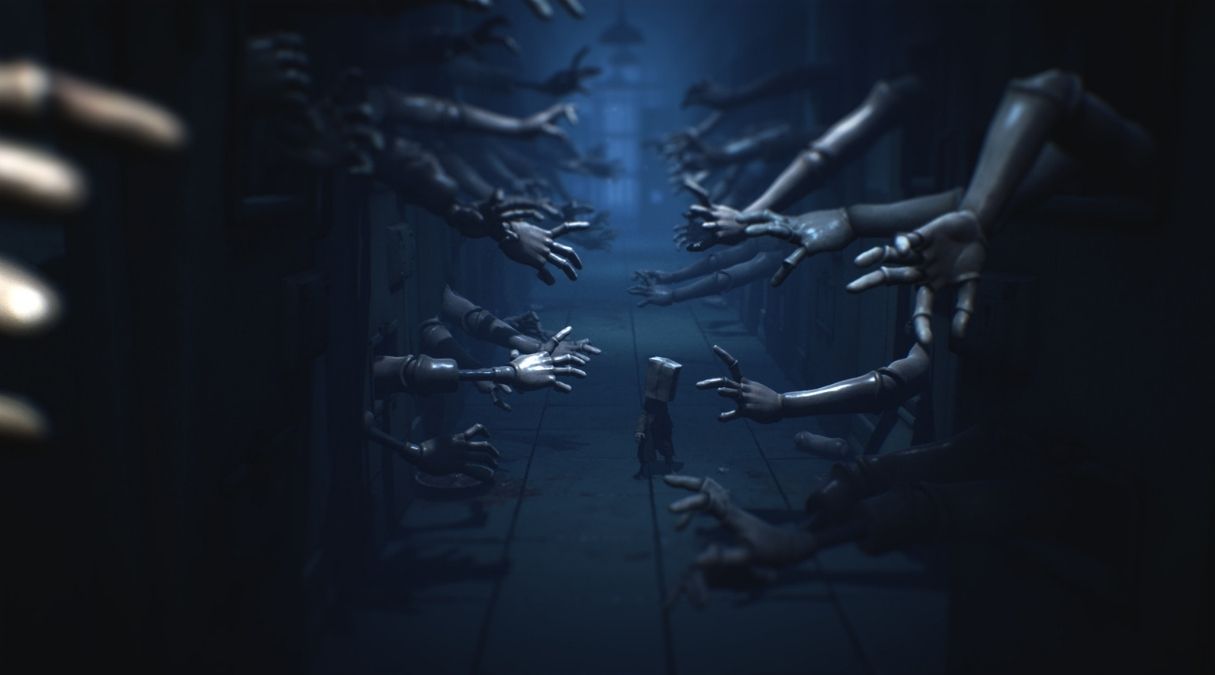 Little Nightmares 2 is very similar to its predecessor, Little Nightmares. So, if you liked the first game, you'll love the second one as well. You play as a young child trapped in a horrific world, running from monsters and just trying to survive. The game presents itself as oddly charming and faintly whimsical. It's an odd combination that just works. While not exactly a direct continuation, Little Nightmares 2 has similar themes of abuse—though they're more blatant than the last—along with representing adults as creepy and grotesque and providing the same heart-stopping atmosphere and puzzles. It's a game that has plenty of deeper meanings and will sit with you for some time. But if you're looking for some creepy atmosphere, this is it. Out of all the spooky games on this list, this is undoubtedly my favorite.
Resident Evil Biohazard represents a return to what made the original games so scary: limited ammo, puzzles galore, and more often running and hiding from monsters rather than facing them head-on. This year, Resident Evil Village continued this trend and acted as a direct continuation to Biohazard. You'll play as Ethan Winters again, but this time you're stuck in a remote, snowy village that provides plenty of alliterations to Bram Stoker's Dracula. Add in vampires, gargoyles, and lycans, and you'll be thrown into a scary fairytale come to life with the classic Resident Evil spin.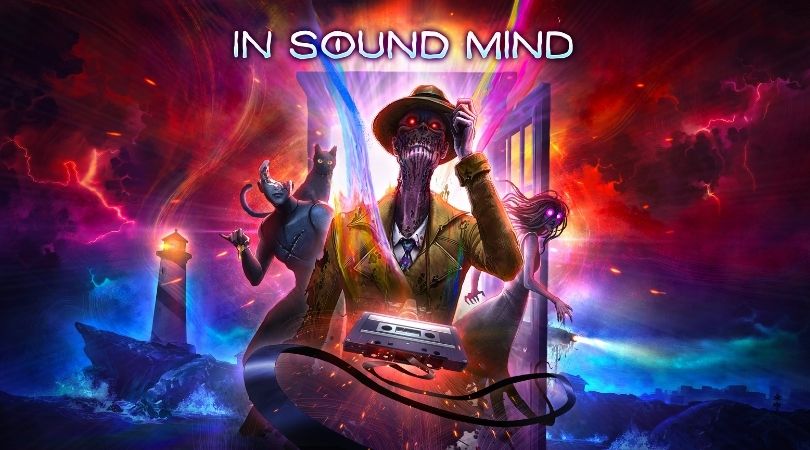 If you're a fan of psychological horror, you'll want to check this one out. We Create Stuff has taken the psychological part of horror quite literally—you'll play as a psychiatrist who wakes up in an isolated, lonely place with no recollection of how he got there. As you explore, you'll find tapes from your previous therapy sessions with patients. And as you dive into listening to these recordings, your environment reflects the patients' inner turmoil. You'll explore various mindscapes that require some fun and unique puzzles to solve. And while there's no question that In Sound Mind is creepy, it also had plenty of humor to soothe the frequent scares.
Doki Doki Literature Club Plus! is a very unsuspecting game. It's a visual novel that, from the outside, looks like a cute, lighthearted dating simulator, but it defines the saying, "Not everything is as it seems." It's undoubtedly a psychological horror game that violently breaks the fourth wall and offers plenty of alternative endings to wrap your brain around. To say much more than that would ruin the surprise. So, if you want to play a horror game that will shatter your expectations, try Doki Doki out.
If you loved Left 4 Dead, you'll want to check out Back 4 Blood. It's the spiritual successor of the 2008 zombie-killing game that became an instant success. And it brings the same creepy levels and heart-stopping action as the original games with special zombies just waiting to jump out at you and the Horde a genuine threat. But Back 4 Blood also adds plenty of modern-day mechanics to bring the game to a modern audience. As a result, it's everything you loved about the original franchise with extra bells and whistles.
---
2021 has been an excellent year for horror games. As such, it was hard to boil down this list of spooky games to just nine. Nevertheless, each of these games deserves praise; they bring terror, creepiness, and plenty of adrenaline. And while they feature a wide range of mechanics and game types, I hope at least one of these spooky games gets your horror juices flowing.