Reading Time:
6
minutes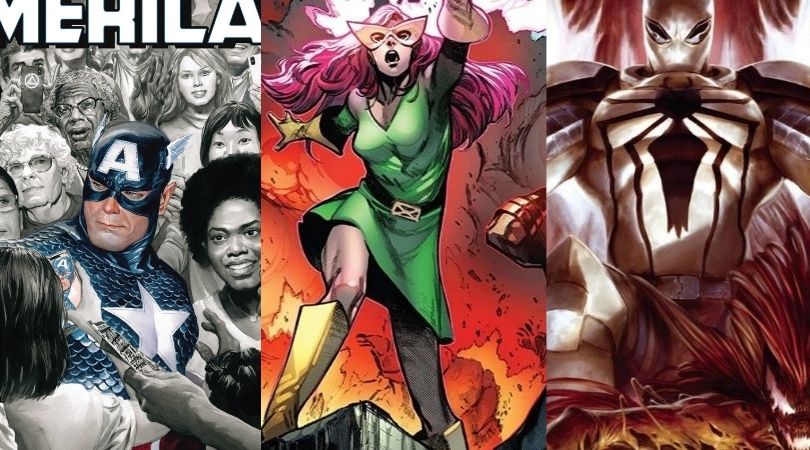 As we enter a new month with Marvel July 7th comics, this week's crop launched a new series and saw others either coming to a close or in the home stretch of their shelf life. This list features the X-Men returning to their heroic roots, Spider-Man pulling double duty as he battles one of Captain Marvel's villains & embarks on the road to Sinister War, and Ta-Nehisi Coates wraps up his epic run on Captain America. Here are all the Marvel July 7th comics that you should add to your pull list!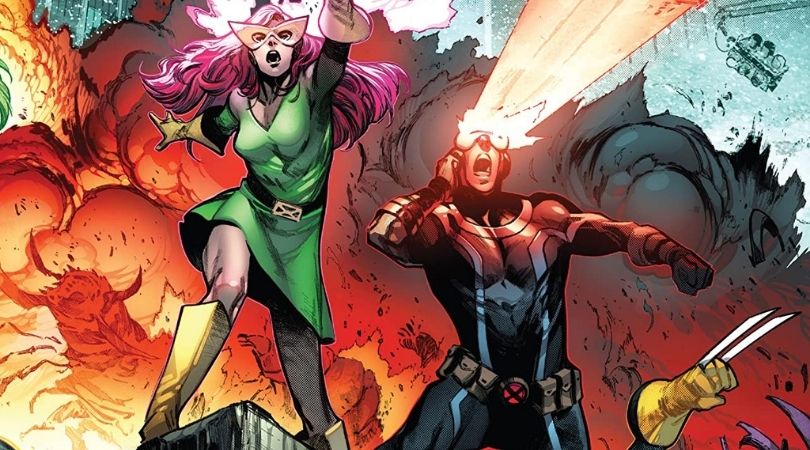 Creative Team: Gerry Duggan, Pepe Larraz, Marte Gracia, VC's Clayton Cowles
The X-Men franchise has enjoyed a renaissance since Jonathan Hickman took over as "Head of X" in 2019; now that the franchise has entered the "Reign of X" phase, the mutant heroes are returning to their superheroic roots with a new base, a new roster, and a new mission. Duggan, who's been a large part of the X-relaunch, handles the new team dynamic with wit and energy, and Larraz & Garcia continue to be two of the most gifted artists in the comic industry. Whether you've been following the X-relaunch or dropped off, this is the perfect starting point for all readers.
X-Men #1 can be found on ComiXology and wherever comics are sold.
Creative Team: Nick Spencer, Federico Vicentini, Alex Sinclair, VC's Joe Caramagna
Nick Spencer will wrap up his run on Amazing Spider-Man this year with the Sinister War storyline, and this issue serves as a prelude to the chaos that is about to befall Peter Parker. Not only will our friendly neighborhood web-slinger have to deal with the return of Doctor Octopus and the Sinister Six, but various other villain factions have gathered due to the machinations of Kindred. Spencer also manages to rope Mary Jane Watson into the action, and Vicentini continues to prove he's one of my favorite Spidey artists. With Sinister War launching next week, this is the perfect prelude for new readers.
Amazing Spider-Man #70 can be found on ComiXology and wherever comics are sold.
Creative Team: Karla Pacheco, Eleonora Carlini, Erick Arciniega, VC's Joe Caramagna, Jed McKay, Juan Ferrerya
Spidey pulled double duty this week, as he also faced off against Captain Marvel's newest nemesis Star-who just happens to possess the power to reshape the world thanks to the Reality Stone. Searching for purpose after joining the Thunderbolts during King in Black, Star decides to take out her aggression on the world-specifically those who tormented her in high school. Given Peter Parker's status as a put-upon nerd before a radioactive spider descended into his life, I applaud Pacheco for choosing to have Spidey talk Star down instead of fighting her, and Carlini's artwork felt like I was watching an animated short at times. The annual also continues the "Infinite Fury" storyline, which aims to continue the plot threads left from Heroes Reborn.
Amazing Spider-Man Annual #2 is available from ComiXology and wherever comics are sold.
Captain America #30
Creative Team: Ta-Nehisi Coates, Leonard Kirk, Matt Milla, VC's Joe Caramagna
While he is best known for his character-defining work with the Black Panther, Ta-Nehisi Coates has also done a stellar job writing Captain America. Coates closes out his run on the Sentinel of Liberty with this issue, and true to Captain America form it features Steve Rogers fighting for what he believes in, though he confronts his old enemy, the Red Skull, with words and not fists this time around. Kirk and Milla illustrate their conversation with a growing tension as the Skull grows more unhinged and Steve never flinches, and they give the Skull's daughter Sin a redesign befitting her new power and purpose. The issue was originally supposed to release this June, but I think the July date is fitting as it comes after Cap's birthday (he was canonically born on July 4—true story), as well as the renewed debate about what Captain America stands for following The United States of Captain America's debut. While Coates isn't fully leaving superheroes behind, I hope to see more comics work from him in the future.
Captain America #30 is available from ComiXology and wherever comics are sold.
Creative Team: Phillip Kennedy Johnson, Manuel Garcia, Cam Smith, Marc Deering, Roberto Poggi, Guru-eFX, VC's Travis Lanham
Carnage continues to celebrate his 30th anniversary in gloriously gory fashion with a new symbiote-themed event, which also ropes the newly resurrected Flash Thompson/Agent Anti-Venom into the fray. As mankind is reeling after the events of King in Black, the Carnage symbiote returns-possessing a U.S. senator who has reformed the Friends of Humanity from an anti-mutant group to an anti-alien group. Johnson, who currently writes Marvel's ongoing Alien series, tackles this one-shot in the vein of a zombie movie. You never know where Carnage is going to strike or who he's possessed. And befitting the title character's name, Garcia and his inkers illustrate many gruesome scenes in which Guru-eFX soaks in blood-red color. If you're looking for a good scare or symbiote action, this is the book for you.
Extreme Carnage: Alpha #1 is available from ComiXology and wherever comic books are sold.
Avengers #46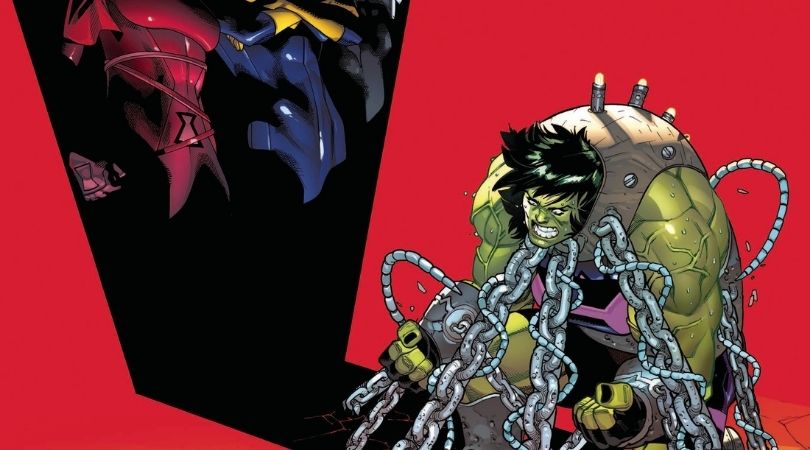 Creative Team: Jason Aaron, Javier Garron, David Curiel. VC's Cory Petit
The Avengers have no time to rest after Enter the Phoenix and Heroes Reborn as the Winter Guard invades Avengers Mountain, aiming to capture the She-Hulk and remake her into a weapon. The Winter Guard has been one of the biggest threats the Avengers faced since Aaron began his run on the title, and it's fairly clear that they don't have Jennifer Walters' best intentions in mind. Garron, best known for his work on Miles Morales: Spider-Man, is able to keep up with Aaron's madcap scripting and draws some good She-Hulk smashing action. Plus, the idea of the Starbrand being in a very violent ten-year-old girl's body is a story idea that pays dividends IMHO.
Avengers #46 is available from ComiXology and wherever comic books are sold.
Creative Team: Kyle Higgins, Mat Groom, Francesco Manna, Espen Grudentjean, VC's Ariana Maher
Everything that can be said about this issue is contained in a single tweet from co-writer Mat Groom: it contains "moral quandaries; heartfelt moments; and a young man jumping out of a jet, transforming into a towering superhero, and coming down fist-first on a giant lizard with the force of a comet." And as a lifelong Ultraman fan, I couldn't ask for more- except that this creative team never stops giving us Ultraman stories.
The Trials of Ultraman #4 is available from ComiXology and wherever comics are sold.
---
All of the Marvel July 7th titles either began new journeys for the House of Ideas' heroes or brought creators' times with select heroes to a close. It also is a week where there's something for everyone, no matter what hero you're into. We truly live in a golden age of comics where there's a vast variety of stories at each publisher, and I hope it lasts for a good long while. Pick up all of the Marvel July 7th titles and more at ComiXology.com.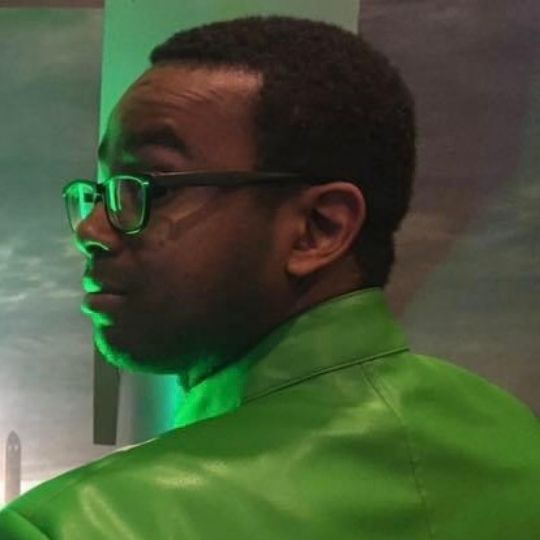 Born and raised in Texas, Collier "CJ" Jennings was introduced to geekdom at an early age by his father, who showed him Ultraman and Star Trek: The Next Generation. On his thirteenth birthday, he received a copy of Giant Size X-Men #1 and dove head first into the realm of pop culture, never looking back. His hobbies include: writing screenplays and essays, watching movies and television, card games/RPG's, and cooking. He currently resides in Seattle.