Reading Time:
2
minutes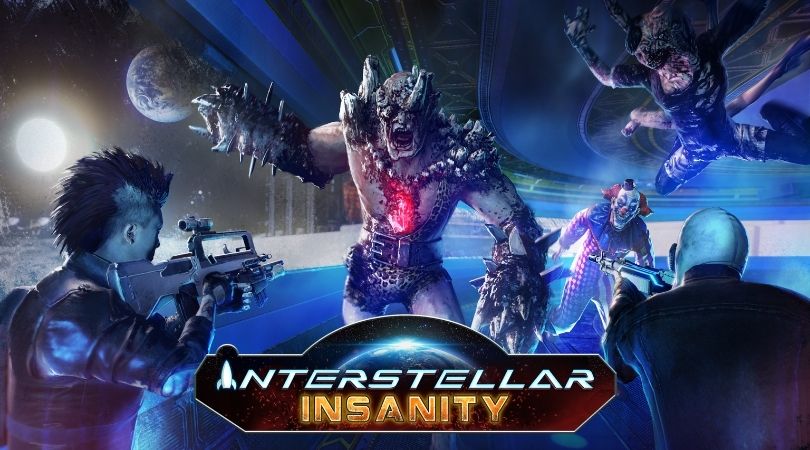 Today, developer and publisher Tripwire Interactive is proud to announce that the esteemed first-person shooter and co-op action title, Killing Floor 2, is going… to the Moon! Killing Floor 2: Interstellar Insanity, this year's free summer update, blasts off with a new map, unique rewards, new bundles, astronaut cosmetics, and more. Players can take one giant leap into Killing Floor 2: Interstellar Insanity today on the PlayStation®4 computer entertainment system, Xbox One family of devices including the Xbox One X, and PC via Steam or the Epic Games Store.
Killing Floor 2: Interstellar Insanity will mark the end of the Lockhart map trilogy with a new survival map, Moonbase. Reached via the steam-powered rocket that lifted off at the end of the Steam Fortress map, Moonbase is set on a secret Horzine research outpost on the Moon. Killing Floor 2 players will battle on Moonbase in survival, weekly, and endless game modes, earning unique seasonal rewards along the way. Since the setting is Earth's natural satellite haunted by zeds, Moonbase has low gravity, adding a little float to the fight.
Landing with Killing Floor 2: Interstellar Insanity are several new tools for a massacre on the Moon. SWAT users can equip the HRG Bastion, an LMG with an energy shield for bullet spray in space, and Support users can let their fists do the talking with the HRG Blast Brawlers, a gauntlet-style weapon. These HRG weapons are free for all players. This update also brings DLC and bundles, which include the FAMAS Masterkey for the Commando and Support perks as well as the Thermite Bore for the Firebug perk.
The lunar lunacy continues with out-of-this-world astronaut-style cosmetics, returning Summer Sideshow zeds, two new game modes (scavenger and arachnophobia) added to the weekly rotation, and more.
To celebrate the release of the update and the season, Tripwire Interactive will be participating in several hot summer sales across all platforms! Be sure to follow Tripwire Interactive's social channels for information on special sales discounts coming soon.
In Killing Floor 2, players descend into continental Europe where the outbreak caused by Horzine Biotech's failed experiment has quickly spread and gained unstoppable momentum, essentially paralyzing the European Union— Just one month after the events in the original Killing Floor, the specimen clones are everywhere, and civilization is in disarray; communications have failed, governments have collapsed, and military forces have been systematically eradicated. The people of Europe know survival and self-preservation too well, and lucky survivors have gone into hiding.
Not all have given up hope, though… A group of civilians and mercenaries have banded together to combat the outbreak and established privately funded operation bases across Europe. Upon tracking specimen clone outbreaks, players will descend into zed-laden hot zones and exterminate them.
Killing Floor 2 is developed and published by Tripwire Interactive and is published at retail by Deep Silver and Iceberg Interactive for the Xbox One, Xbox One X, PlayStation®4 Pro, PlayStation®4, and PC. This title has been rated M by the ESRB, PEGI 18, USK 18.
Stay up-to-date with the latest Killing Floor 2 news and information on the official website.