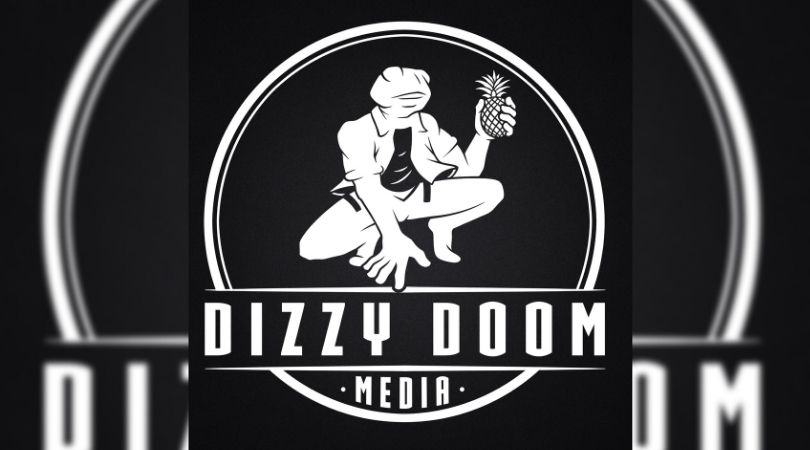 Today, Dizzy Doom Media was announced, an all-new publishing house founded by comics community hero and Digital Lizards of Doom creator Gabriel Valentin!
Instead of the same ol' rigamarole, Dizzy Doom Media aims to help writers and artists thrive in the comic book industry through dedication to publishing the works of driven, creative minds who want to share their stories on a larger scale, without giving up the rights and control of their properties. As a result, creatives who aspire to achieve their artistic goals will have an honest platform to release and sell their books while providing printing and distribution aid not only digitally but globally as well.
Dizzy Doom Media will share the tools and relationships Valentin has developed over the years with the creators, giving the power back to the artist and allowing them to grow a sincere organic fanbase. With the help of in-house crowdfunding, the publisher is launching all-new original sci-fi and fantasy stories into the world with bodacious launch titles like Digital Lizards of Doom: Level 2 (November 2021), written by Gabriel Valentin with art by Armand Bodnar and Nick Nunez; Odinson: God of Thunder (December 2021) written by Isaac Willbanks with art by Chris Jones; Rock and Roll Stories You Have Never Heard (January 2022) written by legendary guitar tech Fred Kowalo; Codename: EKO-SPIDER (February 2022), written by Alex Batts with art by Evan Maguire.
"I was so frustrated with the publishing industry I decided to go out and find the answers myself," said Gabriel Valentin. "With respect to the studios and publishers I have worked with in the past, the information I uncovered on my own was more useful than anything they had ever provided me. Instead of crawling back to my evil lair and keeping these golden nuggets of knowledge to myself, I've decided to share them with other creators and help them find the resources needed to succeed in an industry that is seemingly stacked against us. I hope this will build a stronger community, not only one that supports all creative minds but one that puts that good energy back into our world. This is why Dizzy Doom Media has also partnered up with Mark Weiss of Comic Books For Kids! So we can continue sharing the magic of storytelling with people all over the world!"