Apple TV+ launched its streaming platform in November 2019, slightly under two years ago, amidst a rather flat reception. The marketing at the time really failed the platform, and while deals were done to try to reward Apple customers with a year of free access, they failed to set the world alight. Around two weeks later Disney+ launched which truly overshadowed any market share the company had hoped to gain. Sadly, word still hasn't really gotten out about what shows are available, and whether the quality of them is even worth paying the subscription price. Never fear, as I have invested my time into watching Apple TV+, and below I will bring you my recommendations on five shows I think you should be watching on the service right now.
Ted Lasso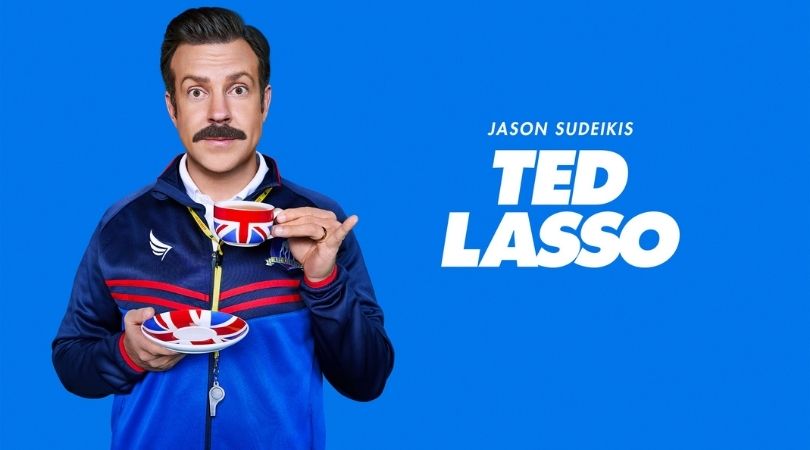 Ted Lasso follows the events of a successful amateur college Football coach, who, in an effort to save his marriage, takes a job across the ocean managing a struggling English Premier League team (soccer). Ted, along with his assistant manager Coach Beard, must now navigate one of the most competitive soccer leagues in the world, while trying to learn the sport, and also trying to understand the culture. Don't for one second believe this show is only for sports fans, however, as the show is layered with brilliant characters, immense comedy, and enough heart and emotion to fill an ocean. Ted Lasso was an instant hit when it was first released, and really got people talking online, people are still finding it today and are falling in love with it. Binge season 1 now, as season 2 releases on July 23rd.
Mythic Quest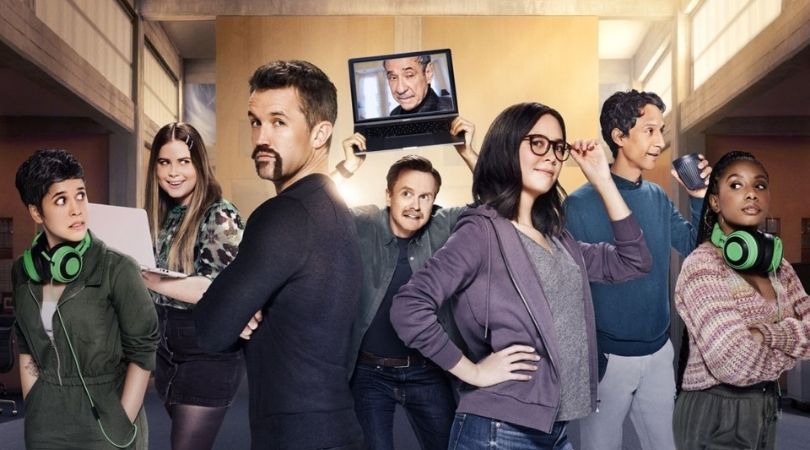 Mythic Quest details the daily ongoings of the lives of a highly successful video games company, and the less than ordinary people that make up the organization. The first season picks up during the point where the studio is days away from launching its newest expansion story. This show is bananas, simply put. It's an off-the-wall comedy that exceeds expectations from every perspective. The show is lead by Rob McElhenney (Always Sunny in Philadelphia) who plays the eccentric and narcissistic creative genius behind the game itself, Ian Grimm (pronounced I-an). The collective cast of characters and how they interact as they tackle inter offer challenges is as funny, as it is relatable to anyone who's worked in an office. Each episode gets better and better. If the show really tickles your fancy, then you're in for some good news, and the show is currently coming to the end of its second season, and even has a quarantine special, and a bonus episode titled 'Everlight'.
For All Mankind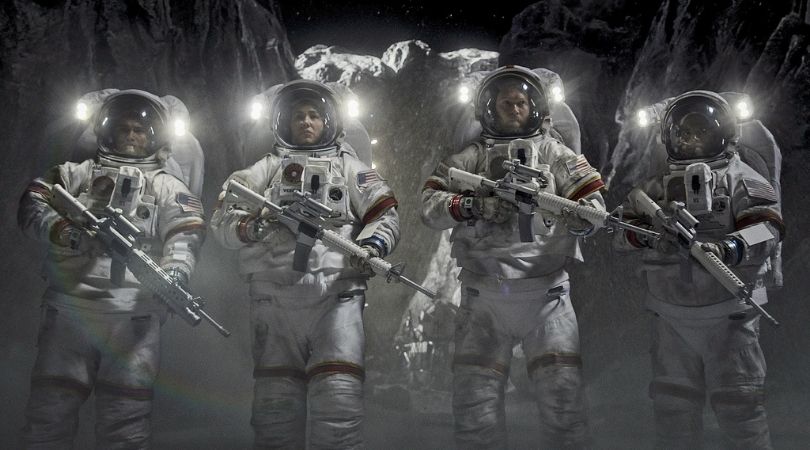 For All Mankind is an alternative history show focused on the premise, what if the Russians landed on the moon first. This catalyst drives the entire narrative forward, as their version of reality begins to deviate from our own. This results in women in the space program decades earlier, better technology as the space race between Russia and the USA heats up, and a drastically different outcome in the Presidential winners through the 1960s, and 70s. This retelling of history, paired with an excellently developed space race plotline, and a group of characters that are given a depth of story to highlight on the show results in a tense, and gripping part science fiction, part science fact series. For All Mankind just completed Season 3, streaming on Apple TV+ now.
The Morning Show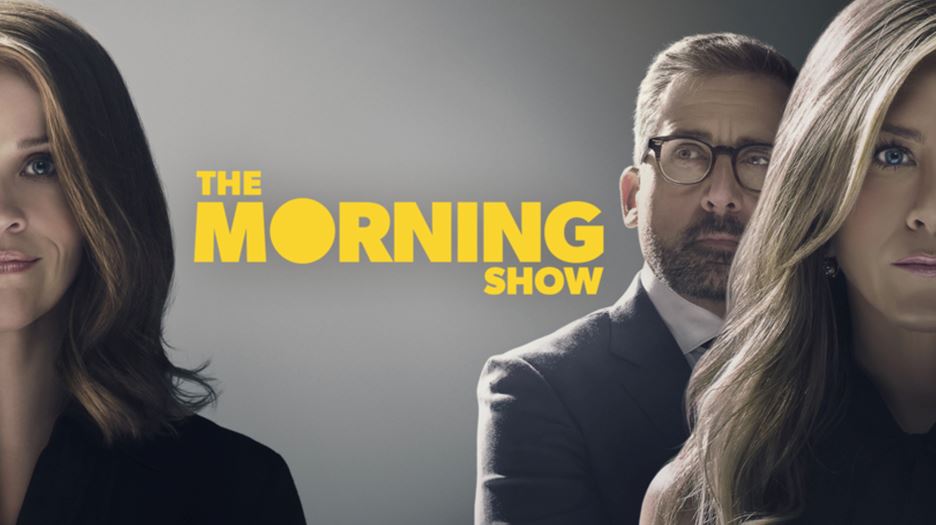 The Morning Show follows the events of two national broadcast journalists who anchor the top-rated national news show in America. However, the show itself opens up during the sexual harassment scandal of the male anchor, played by Steve Carell, and his subsequent firing from the broadcast network. Now his co-anchor, played by Jennifer Aniston, must attempt to steady the ship as the executives circle in looking for a reason to fire her and revamp the whole show. In a desperate last act, a local no-name journalist (Reese Witherspoon) is recruited onto the show by Aniston's character to give The Morning Show a fresh look. Anyone who followed the events of the firing of Matt Lauer from The Today Show will recognize these plot points almost beat for beat at a particular period. The design of the show is astonishingly intense, feeling at times like a bomb fire just waiting for a match to spark the flames. There is some incredible acting, and this is Jenifer Aniston like you've never seen her before. Fantastic view and the show has also been renewed for a season two, but no word of when that's coming yet.
Central Park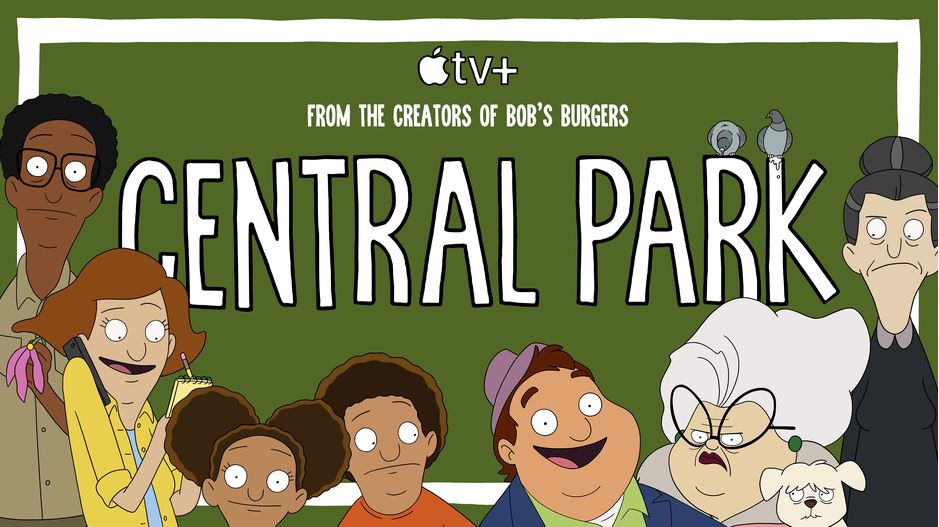 I have only just recently found this show, but oh my word it has had me cracking up for the sheer comedy of it all. Central Park is a semi-musical comedy about Owen Tillerman, and his family, who is the head groundskeeper for one of the most famous parks on the planet, Central Park. The animation group that brought you Bob's Burgers, now asks you to welcome the Tillerman family into your hearts. You will not believe the vocal talent that Central Park is able to boast that makes up their regular cast. From Josh Gad, to Leslie Odom Jr., Kathryn Hahn, Tituss Burgess, Kristen Bell, Stanley Tucci, Daveed Diggs and so many more. This quick-witted, hilarious comedy will not only leave you laughing, but jamming along to the highly entertaining, and heavily influenced broadway inspired tunes. The show has a second season currently about to air starting June 25, and they've even been picked up for a third season.
---
I will be the first to admit, that I slept on Apple TV+, but I'm urging you not to do the same. There's a plethora of amazing content here to keep you watching way past the initial month, so get signed up, and get watching.
Make sure to check out all of these shows, and more (plus movies) available on Apple TV+ right now. You can sign up here.