Best Black-led Comics by Black Creators featured above: Black, ADAM: Legend of Blue Marvel, and Excellence.
Black History Month is coming to a close, but that doesn't mean we can't continue to support and amplify Black voices. I want to do my part by highlighting the work of Black creators in comics, and the Black-led stories they've created over the years. While picking the stories for this list, I only had two criteria: That one or more Black creators were part of the creative team (particularly as a writer or artist) and a Black character was the lead or had a prominent role within the story. Without further ado, here are some of the best Black-led comics by Black creators: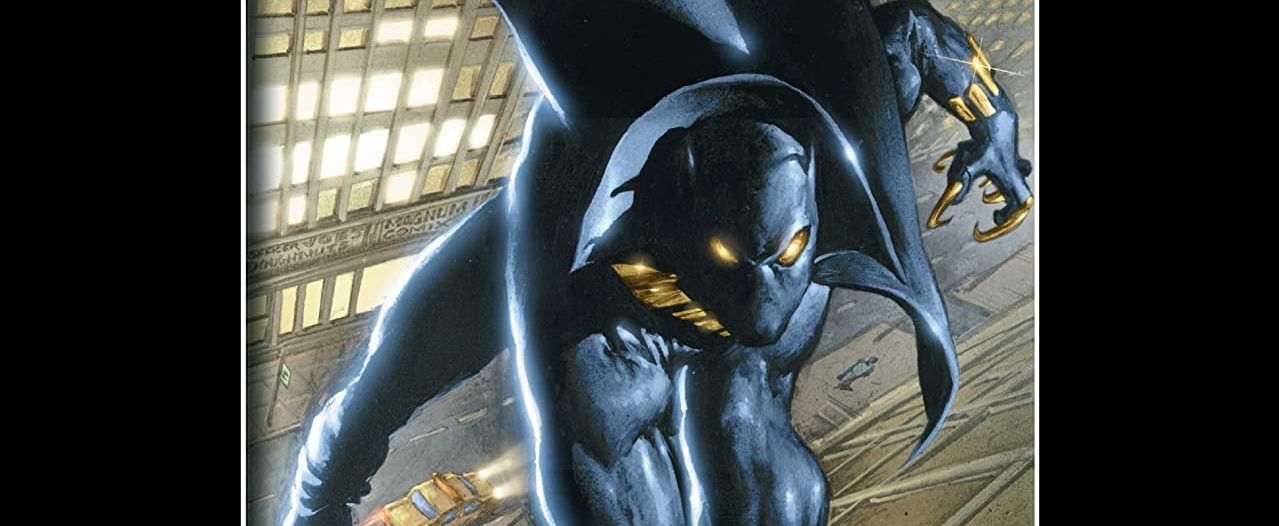 Before he was a box office draw, the Black Panther experienced his own renaissance courtesy of writer Christopher Priest. Priest arguably had the definitive run on the Panther-portraying him as more of a king than a superhero, and a man who would exact a swift and terrible retribution on those who dared to stand against his home of Wakanda. Priest and artist Mark Texeira also introduced several concepts that would be a part of the Black Panther mythos, including the female warriors known as the Dora Milaje and Everett K. Ross, who served as the government liaison to Wakanda-or as Priest hilariously wrote in the opening of The Client, the "Emperor of Useless White Boys." Black Panther: The Client is currently available wherever comics are sold.
I've spoken at length about how much Static means to me, and a large part of this comes from his comics. Though Static-and by extension, his co-creator Dwayne McDuffie-is well known for his animated series, the electromagnetic-powered hero was the star of his own series and a follow up miniseries. Rebirth of the Cool finds Virgil Hawkins, who has hung up his Static costume after the death of a friend, being drawn out of retirement when other super-powered beings are kidnapped by a group of "Traffic Men" who use a drug that give them superpowers.
McDuffie expertly layered action and humor in his scripts, and Leon's art made Static feel like an actual teenager (not to mention the fact that he drew Static in his animated series costume.) Fans of the Static Shock animated series, or fans looking forward to his film debut, will definitely want to check this series.
Excellence by Brandon Thomas and Khary Randolph
If I had to sum up Excellence in two words, it would be "Black Magic"-which applies to both its creative team and concept. Published by Image Comics under its Skybound Entertainment banner, the series features a Black writer in Brandon Thomas and a Black artist in Khary Randolph. It focuses on the Aegis-a legion of Black magicians who have guided the history of the world. Spencer Dales, whose father was one of the Aegis' most powerful members, soon finds himself carving his own path. Excellence is a truly unique exploration of magic, legacy, and the perfect fix for anyone who is seeking fantasy with a Black lead-I've always been drawn to father/son stories, and the contentious relationship between Spencer and his father is a driving force of the story.
Genius by Marc Bernardin, Adam Freeman and Afua Richardson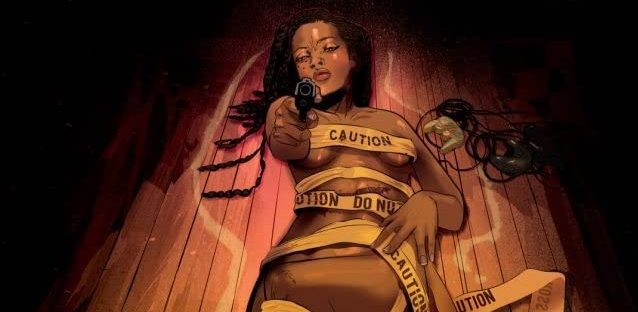 You've probably heard multiple times how "timely" a story can be, but in the case of Genius that was frighteningly spot-on. Created by prolific journalist/podcaster/writer Marc Bernardin and his longtime partner Adam Freeman, Genius focused on teenage tactician Destiny Ajaye as she united the warring gangs of Los Angeles into a singular unit to combat the LAPD. The second issue went on sale during the police occupation of Ferguson in 2014-leading to fiction and reality sharing a chilling parallel. The first volume of Genius was also illustrated by Afua Richardson, who would go on to provide illustrations for Black Panther: World of Wakanda and HBO's Lovecraft Country.
Adam: Legend of the Blue Marvel by Kevin Grievoux, Kaare Andrews, Mat Broome, Roberto Castro and Juan Doe
In the pantheon of Black heroes, the Blue Marvel is a hidden gem. A brilliant scientist, Dr. Adam Brashear suffered an accident that turned him into a living "antimatter reactor." He would protect the world from various threats until his identity was revealed in a massive battle in 1962, with America refusing to accept that a Black man was one of their greatest heroes. Brashear later returned to superheroics, even joining teams including the Avengers and the Ultimates. Grievoux, best known for co-creating the Underworld franchise, crafted a story about a man who strove to be a hero even when the world was against him. In the tradition of other Marvel heroes including Reed Richards and Peter Parker, Brashear's brain helps him win more fights than his powers.
Black by Kwanza Osajyefo, Tim Smith 3, and Jamal Igle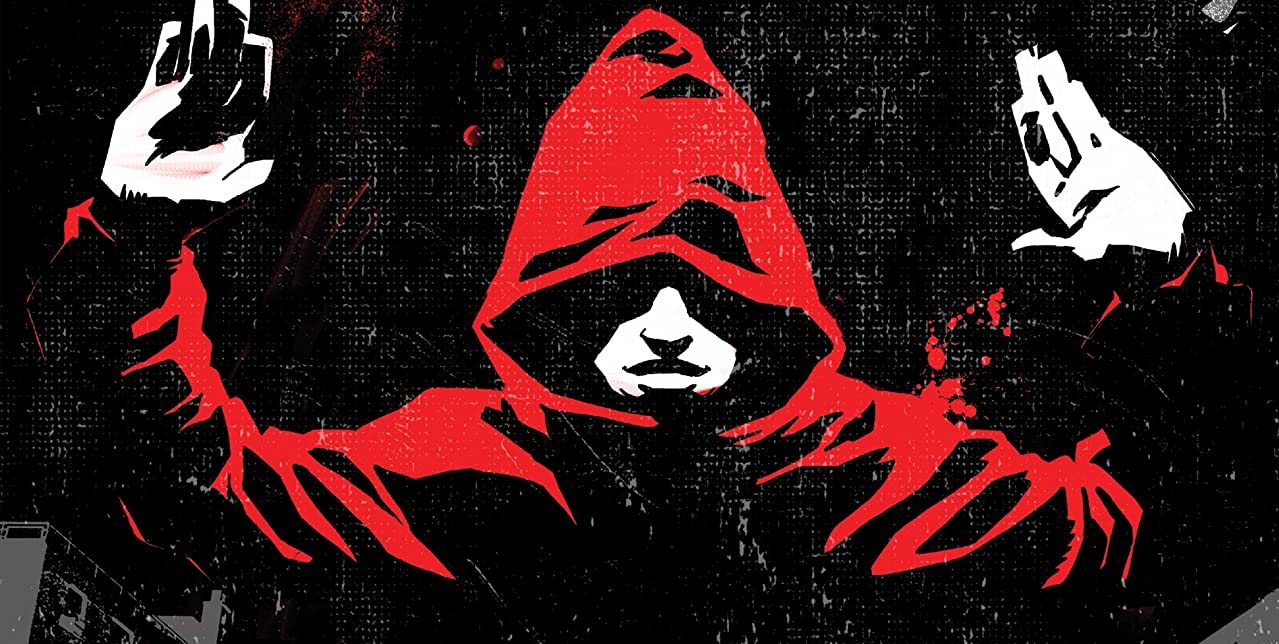 The idea of "a world that hates and fears the superpowered" has long been a staple in superhero fiction, most notably Marvel Comics' X-Men. However, the metaphor was made literal with Kwanza Osajyefo and Tim Smith 3's Black. Kareem Jenkins miraculously survives a fatal run-in with the police-and discovers that all Black people on the planet have superpowers.
This book tackles all manner of issues including systemic racism, emancipation vs. retaliation, and other real-life issues filtered through the prism of comics. Black has lead to two spinoff series, Black AF: America's Sweetheart and White, and is currently being developed as a film at Warner Bros. with Bryan Edward Hill (Batman and the Outsiders) penning the script.
---
There are a multitude of Black creators and Black comics out there that I haven't covered in this list; however it's my hope that whoever reads this list checks out these stories and that in turn leads them to more Black stories. Do you have a Black creator or Black-led story that speaks to you?
All comics mention on the Best Black-led Comics by Black Creators list are available via ComiXology.